The 2022 Mercedes-Benz AMG® SL Revealed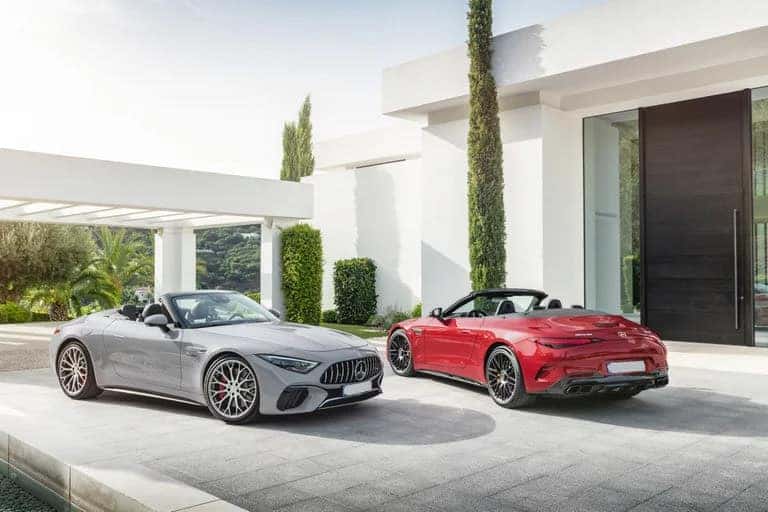 The reinvention of the iconic Mercedes-AMG® SL has been the talk of every driver on Long Island since it's unveiling yesterday on the Mercedes-AMG® Youtube Channel. Seen as a symbol of performance and luxury for ages, this new seventh-generation debut is shaking things up with some dramatic changes.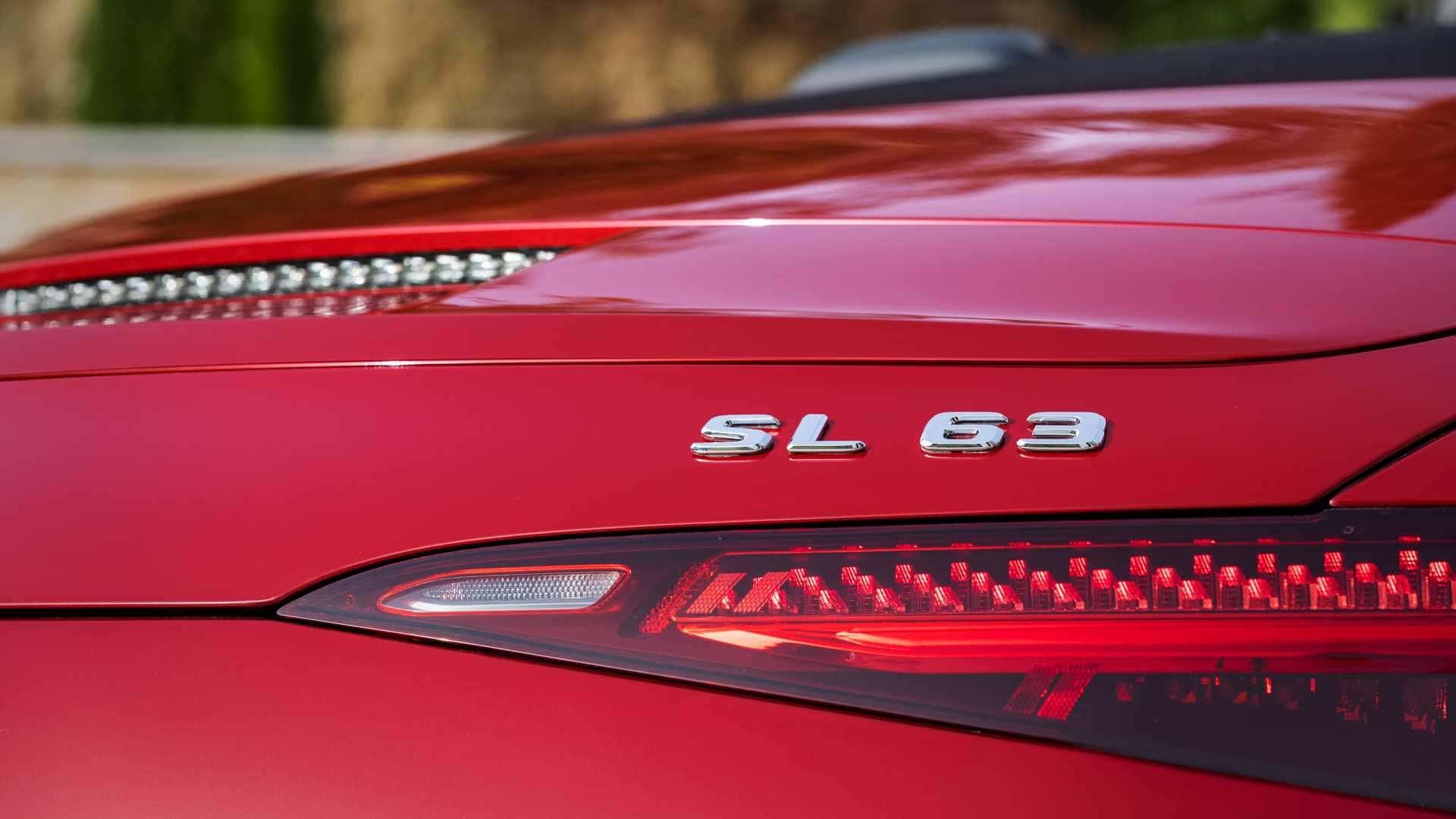 Let's start under the hood and the vehicle's appearances. The new 2022 AMG® SL will be offered in SL 55 and SL 63 variants, both with a 4.0-liter twin-turbocharged V-8, with an estimated 0-60 MPH time of 3.8 and 3.5 seconds for the SL 55 and 63 respectively. This all sounds great but the biggest surprise is that for the first time ever, the new SL 55 and 63 will include standard 4 MATIC+, the Mercedes-Benz and AMG® name for all-wheel drive, four-wheel steering, and adaptive dampers, making the vehicle not only sporty, but also practical. The four-wheel steering allows for the sporty roadster to cut it's turning radius by about two and a half feet, while the adaptive damping gives added stability. Additionally, an optional front-axle lift system can raise the front of the car by 1.2 inches. With an included software that allows the vehicle to remember location such as your steep driveway, the low exit coming out of the Shopping Centers on Jericho Turnpike, and more, the convertible can activate this function automatically.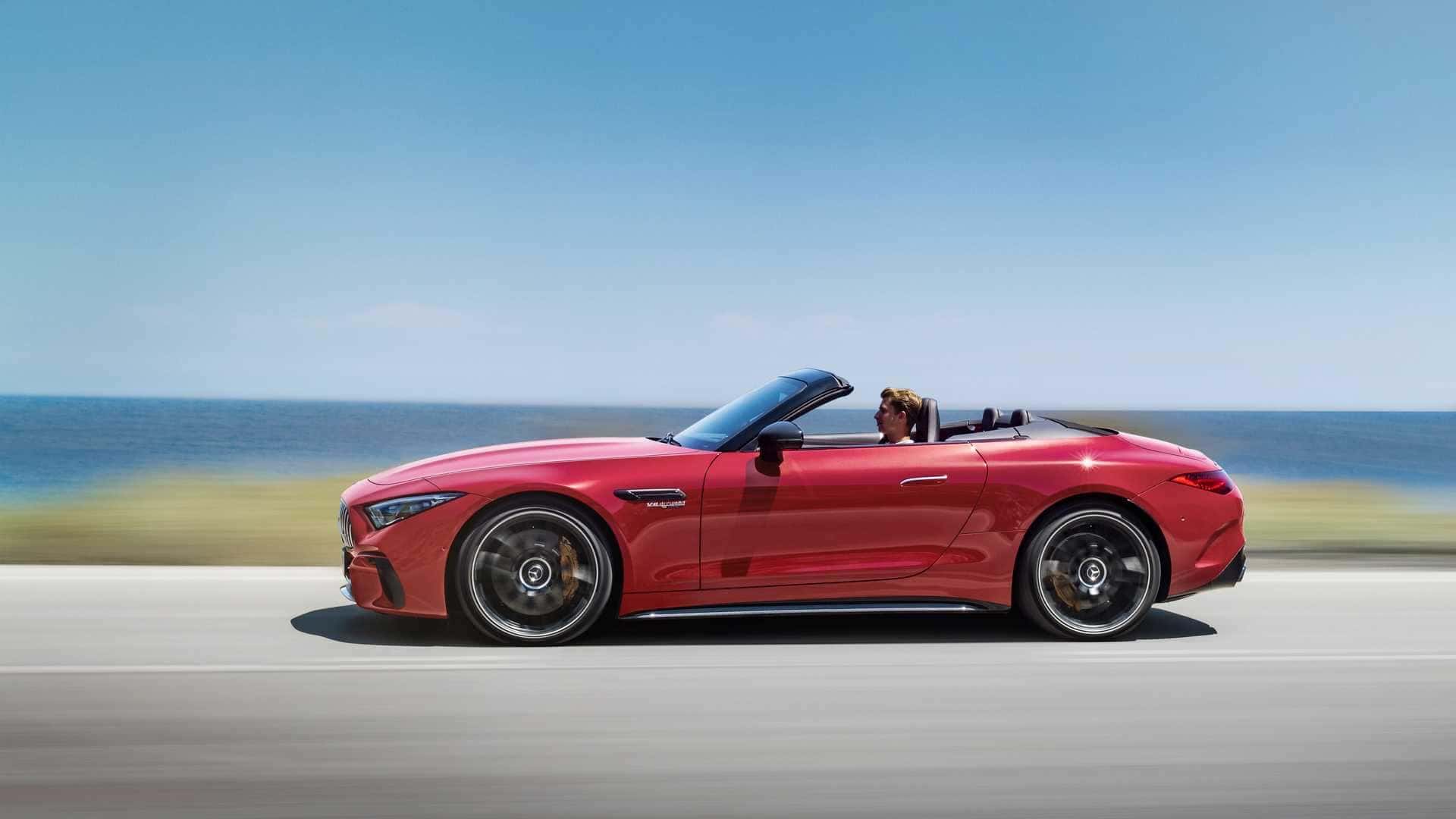 Now that we know the new SL 55 and 63 can pack a punch, let's get to arguably the most important part, is the car aesthetically pleasing? In our books, yes. The redesigned SL-Class is one of the most beautiful releases we have seen from Mercedes-Benz and AMG® these past few years. Can you blame us? The alluring red color in the release trailer was nothing if not eye-catching!
With a shark-like design, this new release is aggressive and sporty looking. The car is 185.2 inches long and its wheelbase is 5 inches longer than its predecessor. With a smoother, rounder appearance, the wide Panamericana Front Grille Looks especially stunning. Perhaps more so with triangular LED headlights that perfectly contract the smooth, flowing lines of the overall design! This new release will also be available in many paint colors such as matte options, a bright teal "Hyper Blue", and much more, making it truly customizable. 
Similar to the all new 2021 S-Class, shown in one of our newest Youtube videos featured on our channel, and available at our dealership, the body looks extra sleek with flush door handles. One bigger feature that many are excited about is the return of the soft-top on the SL 55 and SL 63. The top gives the vehicle a lighter weight by 46 pounds, making the vehicle more gas-efficient than before. According to the debut, the top is also said to be able to open and close in 15 seconds up to 37 MPH. With all of these new features, plus the 20 or 21 inch wheels, the SL-Class is sure to please the eye. 
This convertible Mercedes-Benz is a prize both inside and out. Part of the main joys of riding or driving in a Mercedes-Benz is how innovative and luxurious the interior of the vehicle is. What's new about the 2022 SL 55 and SL 63 is that they both will feature a "2+2" seating arrangement, meaning that these beasts will be able to seat 4 comfortably. The cabin is now larger as well. Unlike most Mercedes-Benz vehicles near you at this time, the digital instrument cluster and large center touchscreen are separate entities, instead of spanning across one sizable piece of glass as people are most used to seeing with the MBUX System. Drivers will be able to adjust the center touchscreen's angle to help reduce glare from 12 to 32 degrees when necessary. Isn't that helpful? The turbine style air vents also add a nice touch in making the vehicle have a few standout points that define the interior as "hyper analog". Using high quality and sustainably sourced materials throughout, you can tell this vehicle was made for the greats.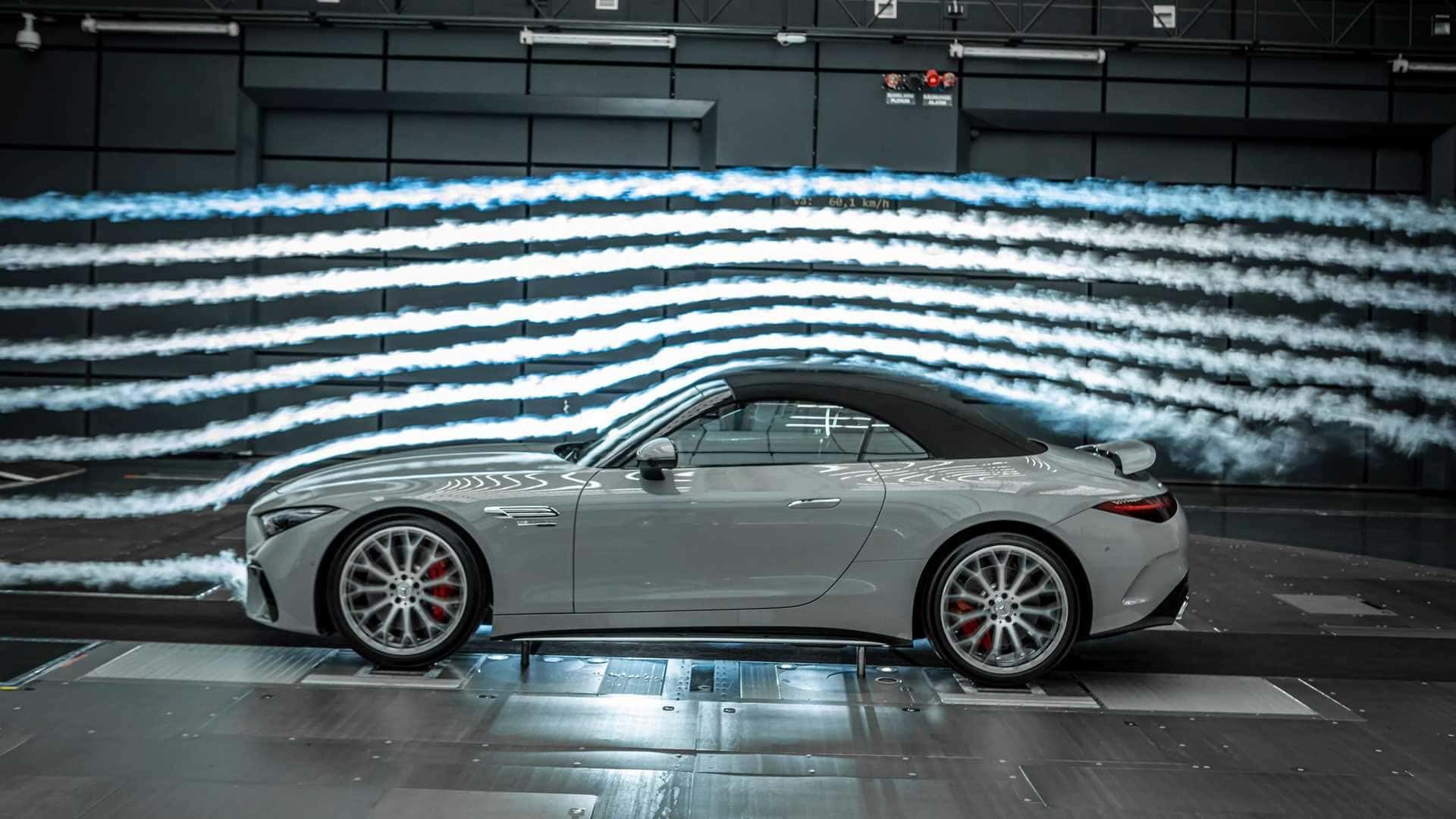 As with many of the Mercedes-Benz vehicles being released as of late, the technology integrated within them is usually the first of its generation, as well as something that becomes a set point for other luxury car brands to seek inspiration from. To name a few, the vehicle will have standard Active Multicontour Massage Seats, Navigation, Heated Steering Wheel, a Surround View Camera System, Burmester Surround Sound Speakers, AIRSCARF® Neck Heating Technology, "Hey Mercedes", and of course, Ambient Lighting. Along with these standard features, other available options include Race Drive Mode, which uses AMG® Track Pace, Heads-Up Display, Augmented Reality, and AMG® Active Body Control Suspension System. With the also optional Driver Assistance Package comes Adaptive Cruise Control, Steering Assist, Active Lane-Keeping Assist, Cross-Traffic Sensing Emergency Braking, and a helpful automatic parking system, great for parallel parking whenever you may need it in New York City, shopping centers near the Walt Whitman Mall, and more! Other available packages include a Chrome Package, Night Package, and Carbon-Fiber Exterior Package or AMG® Aerodynamics Package for the SL 63.
Pricing information has not been revealed yet but it is rumored that the new vehicles will hit dealerships in the first half of 2022. We can't wait to see the stunning 2022 SL 55 and SL in Huntington when we can see it in person! The Mercedes-Benz lineup has just been getting better and better as time goes on.
To place your order for the 2022 SL 55 or SL 63 near you, contact our Sales Department at our dealership located near Huntington, Northport, Cold Spring Harbor, Greenlawn, and Commack today at (631) 486-0158 or use the online inquiry form below to have us call or email you. We can't wait to assist you in acquiring the vehicle of your dreams, whether its a C-Class, or this stunning new AMG Convertible!