Mercedes-Benz EQS Ranked "Best EV In World" Against Tesla & Other Electric Vehicle Competitors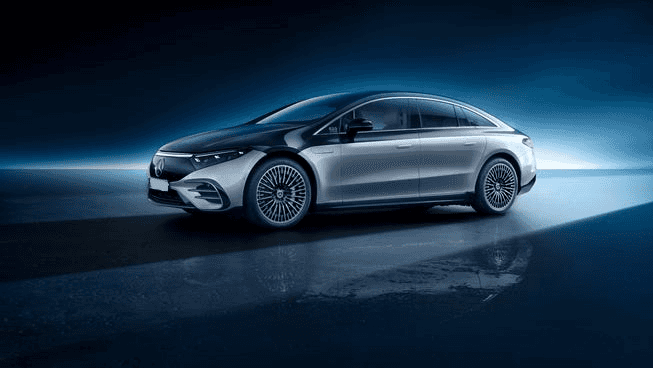 Although new to the Electric Vehicle scene, the Mercedes-Benz EQS has exceeded many drivers across the world's expectations by going above and beyond what is considered the norm for many EV's that have been coming to the market as of recently. If you have read our Mercedes-Benz EQS Information Page, then you would most likely agree that this vehicle is not your average electric sedan. Modeled after it's non-electrical counterpart, the S-Class; the vehicle strives to be luxurious in the best way, to truly match up to the German company's flagship vehicle.
The EQS has lived up to the hype with praise from various sources, one of them being German auto magazine Auto Motor und Sport, who called it the "best electric car in the world" in comparison to the Tesla, Audi, BMW, Bollinger, and more. This was reported by The Driven in one of their latest auto blogs, "Better Than Tesla": New Mercedes-Benz Electric EQS Ranked "Best EV in World".
The German magazine company noted various aspects of the EQS, beginning with the intelligent electric route planning implemented in the vehicle, due to the fact that many electric cars still have not put this amenity into their navigation systems.
Another aspect includes the quiet car's record for the lowest aerodynamic drag coefficient of 0.20, making the EQS "at least two dimensions above a Tesla Model S" according to the review.
Among many other points, Auto Motor und Sport lastly mentions the electric vehicle's outstanding efficiency. A range of 300km can easily be charged in 15 minutes according to their experience, beating the Tesla Model S in terms of range and efficiency.
All in all, with the amazing technology such as the Hyperscreen, the sleek design, efficiency, and more, the German magazine concluded the EQS is "the really best electric car in the world!" as read through a quick Google Translate. According to them, "The engineers have given everything to be as comfortable, economical, efficient and contemporary as possible". When asked "Does that mean that electric pioneer Tesla is beaten? " they responded with "Simple answer: yes. That is exactly the direction in which electro-mobility must go".
As many Mercedes-Benz and Tesla drivers around the Huntington area wonder when walking past the Tesla dealership in the Walt Whitman Mall, "What electric vehicle is the best in 2021?", it seems that there has been a clear answer; Look out Elon Musk! As always, Mercedes-Benz strives to be the best or nothing, no matter what category.
If you're looking to get your hands on the Mercedes-Benz EQS in Suffolk County, or were previously looking for a Tesla in Huntington, Commack, Northport, or Woodbury area, contact our Sales Department at our Huntington located dealership, or visit our EQS Page, to see more details on the electric car, and submit an interest form!