Jason Yang- Fluent in Mandarin and Cantonese!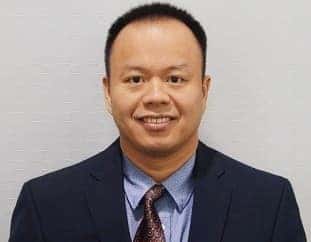 Jason Yang is a Sales Consultant here at Mercedes-Benz of Huntington. He has been a part of the #MBHuntingtonFamily since 2019, and has been a wonderful addition to our team! Jason is fluent in Mandarin and Cantonese and is excited to assist any customers that speak these languages find the Mercedes-Benz that they have been dreaming of!
Jason Yang 是梅赛德斯-奔驰亨廷顿的销售顾问。从那以后,他一直是#MBHuntingtonFamily 的一员,并且一直是我们团队的重要成员。 Jason 精通普通话和粤语,很高兴能帮助任何说这些语言的客户找到他们梦寐以求的奔驰!
A Little Bit About Jason!
关于杰森的一点点!
Jason came to the United States in 1995, and then to Long Island in 2006. From 2006-2011, he was heavily involved in the restaurant industry with his own restaurant located in East Northport. After that, he moved on to the Automotive Industry, and joined us at Mercedes-Benz of Huntington in October of 2019. We are so lucky to have someone as hardworking, genuine, and brilliant, as Jason on our team! His favorite aspect of his job has been meeting new people, and helping them with any vehicle needs they may have!
Fun Facts About Jason:
Jason loves cooking!
Jason has three beautiful children.
Recently, Jason has been getting into road biking!
Jason also loves kayaking, his favorite spot being the Nissequogue River, near Kings Park, NY!
Jason 于 1995 年来到美国,然后于 2006 年来到长岛。从 2006 年到 2011 年,Jason 在东诺斯波特开设了自己的餐厅,积极投身于餐饮业。之后,他转战汽车行业,并于 2019 年 10 月加入我们在亨廷顿的梅赛德斯-奔驰。我们很幸运能有像 Jason 这样勤奋、真诚、才华横溢的人加入我们的团队!他最喜欢的工作方面是结识新朋友,并帮助他们满足他们可能有的任何车辆需求!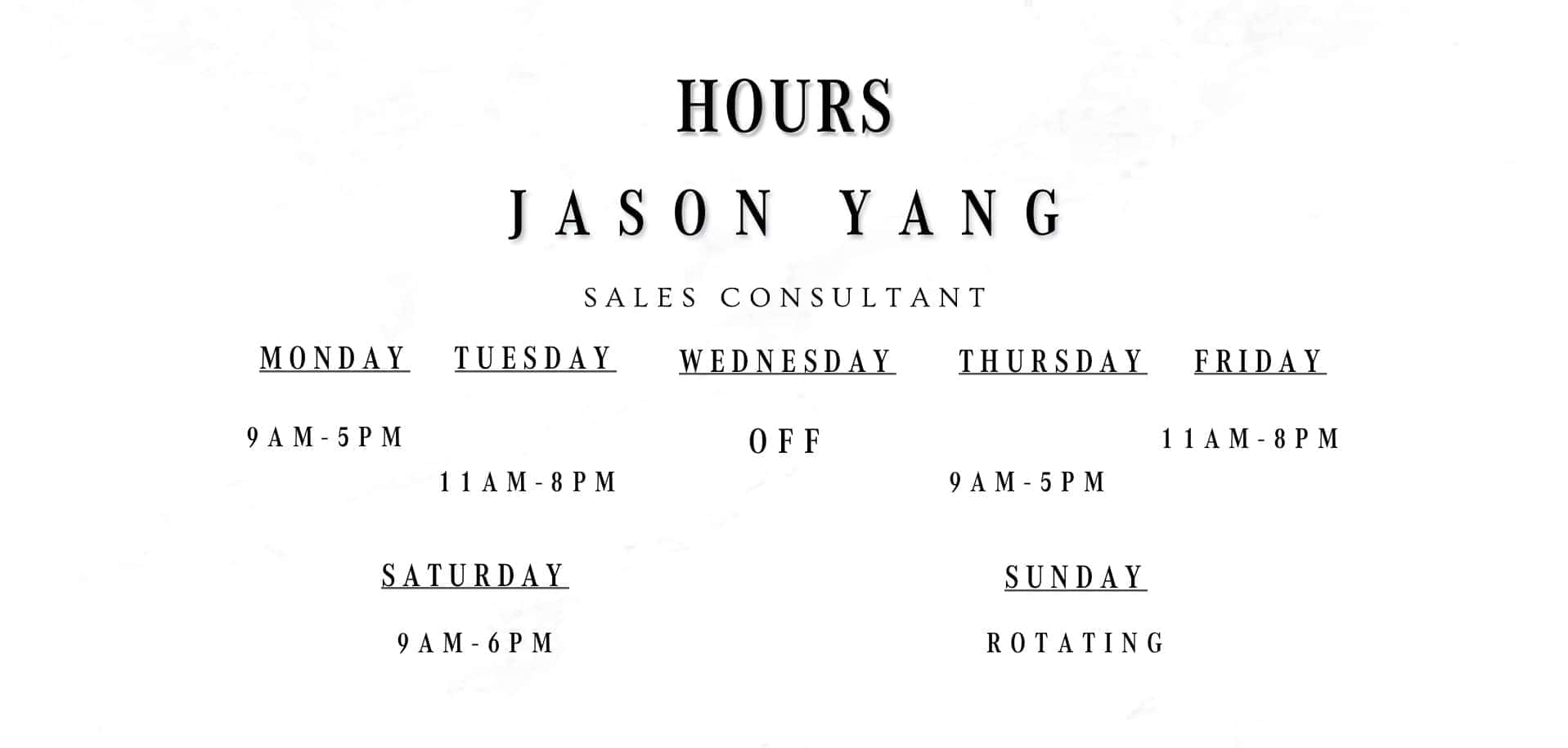 You Can Contact Jason Directly at (631) 923-3803, or Send Him An Email At: [email protected] !
您可以直接拨打 (631) 923-3803 联系 Jason,或发送电子邮件至:[email protected]!
Mercedes-Benz of Huntington – A Multicultural Mercedes-Benz Dealership Near Northport, NY
Mandarin and Cantonese are spoken by a large population of residents that live on Long Island, which is why we are so proud to be making our business accessible to those who speak it as their first language! Car-buying should be easy, pain-free, and should include great communication, regardless of where the client is from!
居住在长岛的大量居民说普通话和广东话,这就是为什么我们很自豪能够让那些说普通话和广东话作为第一语言的人能够接触到我们的业务!无论客户来自哪里,买车都应该简单、无痛,并且应该包括良好的沟通!
Long Island is incredibly diverse. Having employees of so many different ethnicities truly speaks to the area we reside in. Here at Mercedes-Benz of Huntington, We Speak Your Language!
长岛的多样性令人难以置信。拥有如此多不同种族的销售顾问真正代表了我们居住的地区。在亨廷顿的梅赛德斯-奔驰,我们说您的语言!
Whether you need a New, Pre-Owned, or Certified Pre-Owned vehicle, we have
staff members who are available to help you out. 
无论您需要新车、二手车还是经过认证的二手车,我们都有很多
可以帮助您的工作人员.
Our Urdu, Turkish, and Persian, Korean, and Spanish, speaking staff all go the extra mile to ensure each and every visit to our Mercedes-Benz showroom is a phenomenal one. Whether you are looking to make your next service appointment for your Mercedes-Benz C-Class Sedan, shopping at our Mercedes-Benz Boutique at our Parts Center, or browsing our showroom inventory, our staff are ready to delight you and assist you in any way possible.
我们会说乌尔都语、土耳其语、波斯语、韩语和西班牙语的员工都会加倍努力,以确保每次参观我们的梅赛德斯-奔驰展厅都是一次非凡的体验。无论您是想为您的梅赛德斯-奔驰 C 级轿车预约下一次服务,在我们的零件中心的梅赛德斯-奔驰精品店购物,还是浏览我们的陈列室库存,我们的工作人员随时准备为您服务,并在任何方面为您提供帮助可能的方式。
Visit Our Mercedes-Benz Dealership Near Greenlawn, NY!
访问我们位于纽约州格林劳恩附近的梅赛德斯-奔驰经销商!
If you are looking for your next Mercedes-Benz near Commack, NY, be sure to visit our pristine dealership, where you'll receive the star treatment! We are confident that we will be the perfect facility for you. With our convenient location close to both Suffolk, and Nassau County, we are excited to help Mercedes-Benz lovers from all over the island!
如果您正在纽约康马克附近寻找您的下一辆梅赛德斯-奔驰,请务必访问我们的原始经销商,在那里您将获得星级待遇!我们有信心,我们将成为您的完美设施。凭借我们靠近萨福克和拿骚县的便利位置,我们很高兴能帮助来自全岛的梅赛德斯-奔驰爱好者!