Ask A Technician

Do you have a question about your vehicle that you'd like one of our highly-trained, Service Professionals to answer? If so, we're here for you!
The Mercedes-Benz of Huntington Service Department is fueled by over 220 years of combined technician experience.
We're extremely proud to say that our technicians are all highly-trained professionals who have worked vigorously over the years, gaining more experience every day by attending factory training sessions & working hands-on to learn the ins & outs of all Mercedes-Benz vehicles. They are continuously perfecting their expertise. We commend their dedication & sincerely thank them for all their hard work, their loyalty to their customers, & their commitment to the Mercedes-Benz brand.
They have received multiple awards from Mercedes-Benz USA to applaud both their remarkable skills & the years of hard work. We couldn't be more proud of them.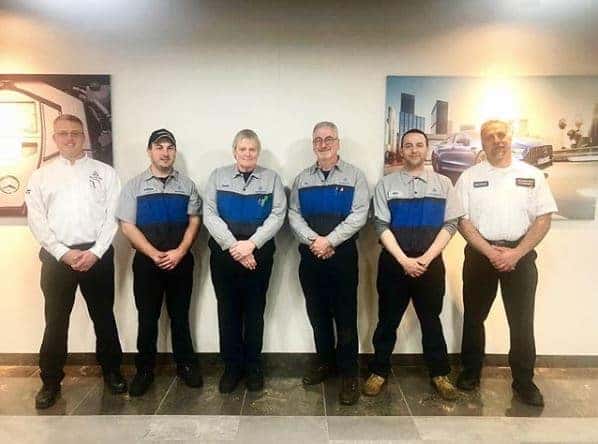 No matter what the question – brakes, check engine lights, tires, routine maintenance .. anything – you can be confident you are always receiving the facts from our skilled technicians at Mercedes-Benz of Huntington. We greatly pride ourselves on their knowledge & expertise & they will always steer you in the right direction.
Please fill out the form below with your question & you will hear back from a representative from our Service Department shortly! We thank you for your loyalty.