Which Mercedes-Benz Has The Most Horsepower?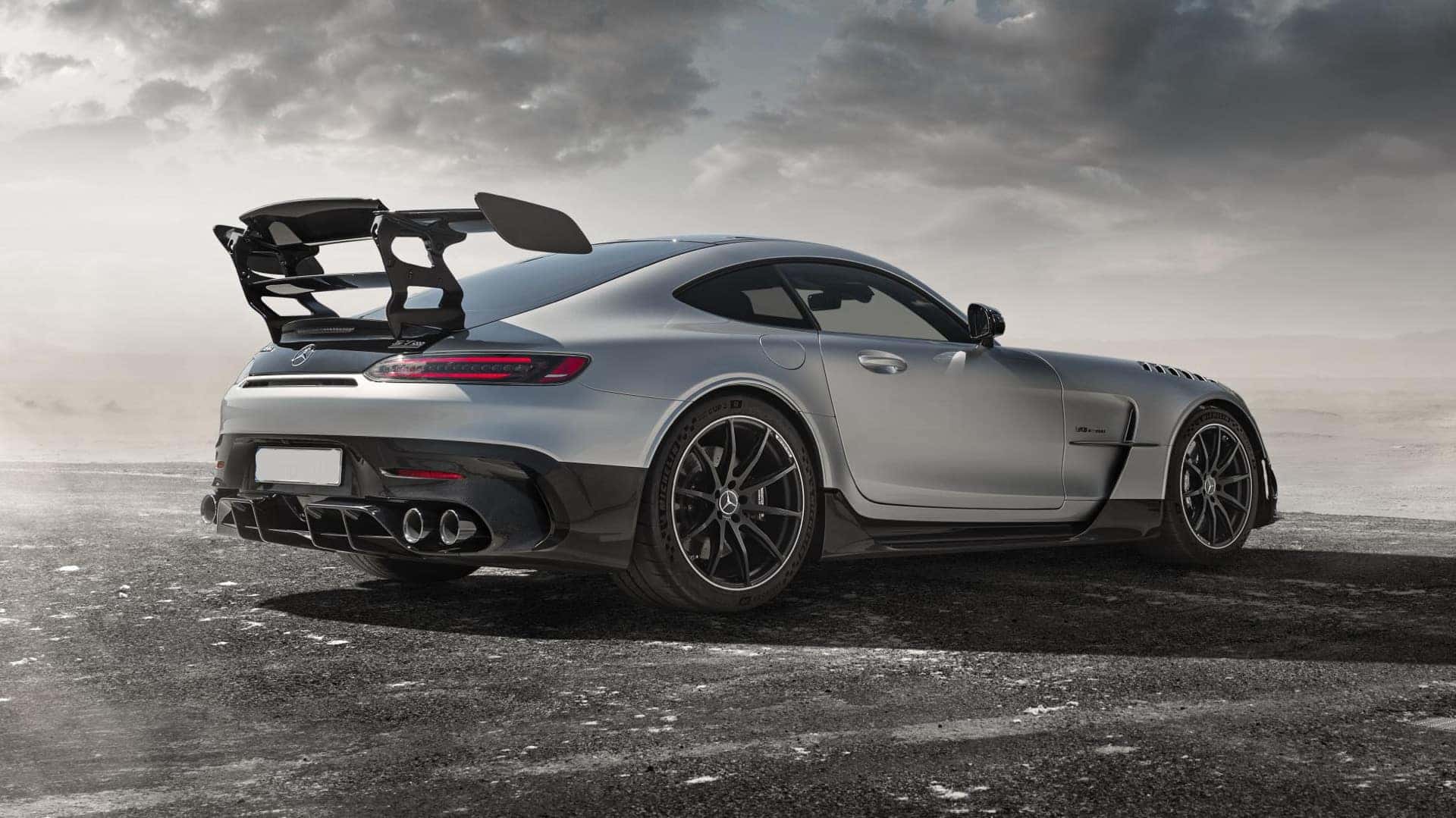 Hearing the suffix "Black-Series" after a Mercedes-Benz lets you know you're not going to hear about just any Mercedes-Benz, and that is exactly what the 2021 AMG® GT Black Series is; anything but the ordinary. Mercedes-Benz calls it their "most AMG® AMG® ever" and comes with the horsepower to prove it.
The 2021 AMG® GT Black Series reaches new heights in agility, power, and style. With an incredible AMG® V8 engine creating an astounding 720 horsepower, and 590 lb-ft of torque, this Black Series has the most horsepower in a Mercedes-Benz yet. This beast of an AMG® goes from 0-60 mph in 3.1 seconds and has even been proven to reach 124mph in less than 9 seconds. With being the pinnacle of innovation in creating such power as this by Affalterbach's engineers since the beginning of the brand, it's fitting that even Sir Stirling Moss himself drove a Mercedes-Benz during his epic win in the Mille Miglia back in 1955, while modern legends such as Lewis Hamilton carry on a similar legacy.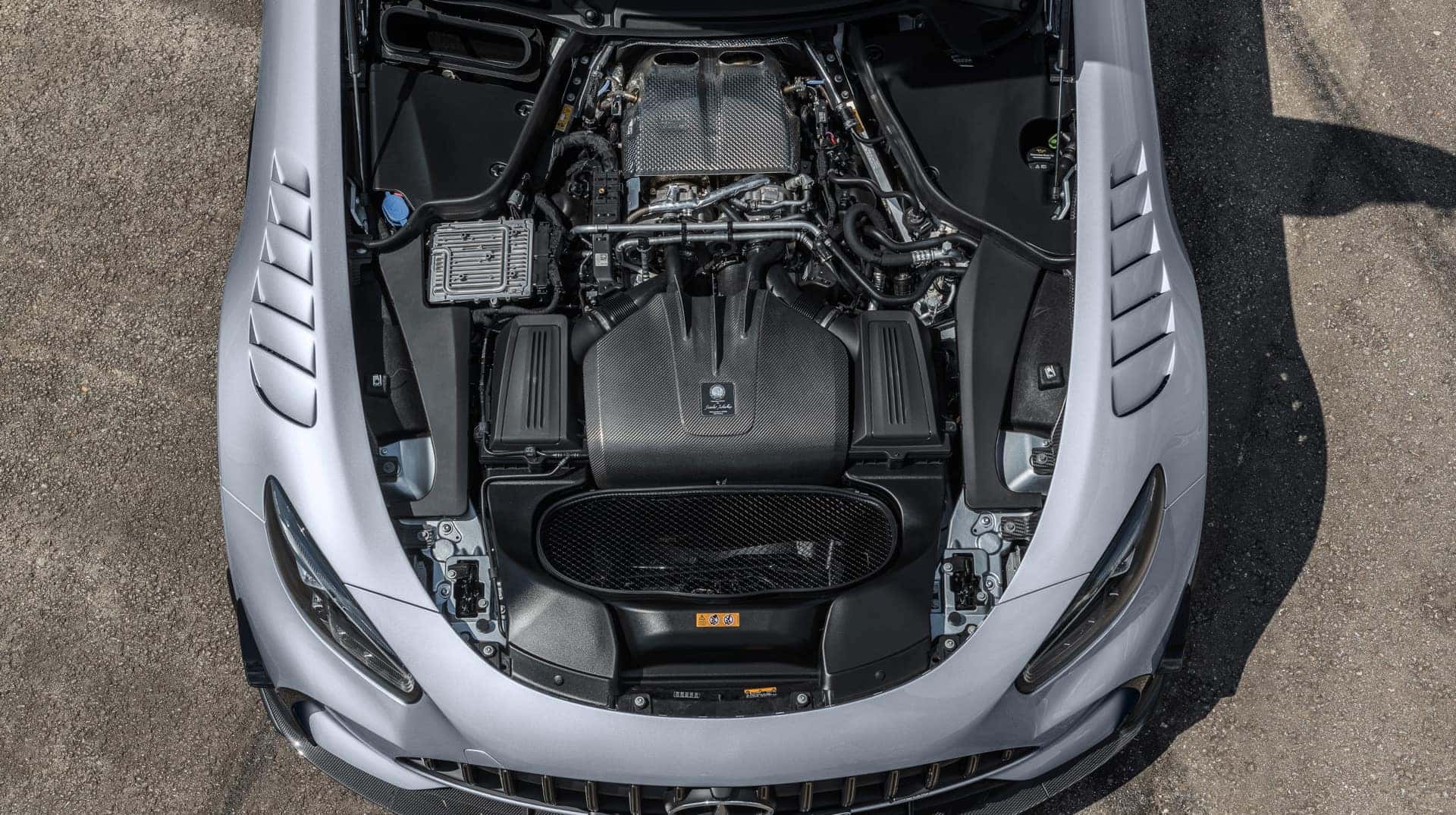 The Reinforced AMG® Speedshift DCT 7G Dual-Clutch Transmission, AMG® Coil-Over Suspension with AMG® RIDE CONTROL, and Mechanically Adjustable Rear Spoiler Blades bring control with all of the included speed by ensuring stability and control when cornering or braking at high speed. Mercedes-Benz USA claims that the AMG® is so powerful that the only way to truly test it's capabilities is on a closed track. Although the AMG® GT Black Series is road ready, Huntington drivers may not want to just take this sweet ride on a spin on Jericho Turnpike or the LIE, as the GT Black Series is as close as you can get to the real thrill of a race, meant to be enjoyed in an environment that encourages speed.
Although we all say it's what's on the inside that counts, we all can agree that Mercedes-Benz wraps it all up in a pretty package. The aesthetic aspects are to be enjoyed just as much as the speed that the AMG GT provides. This speed demon takes dynamics into consideration, therefore sporting a wide radiator intake, semicircular flics, air curtains, a rear spoiler, and carbon-fiber outlets on the hood, all of which help improve downforce, high-speed control, and come together to create a beautiful vehicle. Being the King of the AMG® lineup means that the throne is just as impressive. When sitting in the driver's side of the AMG® Performance Seats, you'll find Exclusive Nappa Leather/DINAMICA microfiber with contrast topstitching in either orange or silver. You'll be taking control of the road in no time with the AMG® Performance Steering Wheel, with a view of the sleek Aluminum Instrument Panel.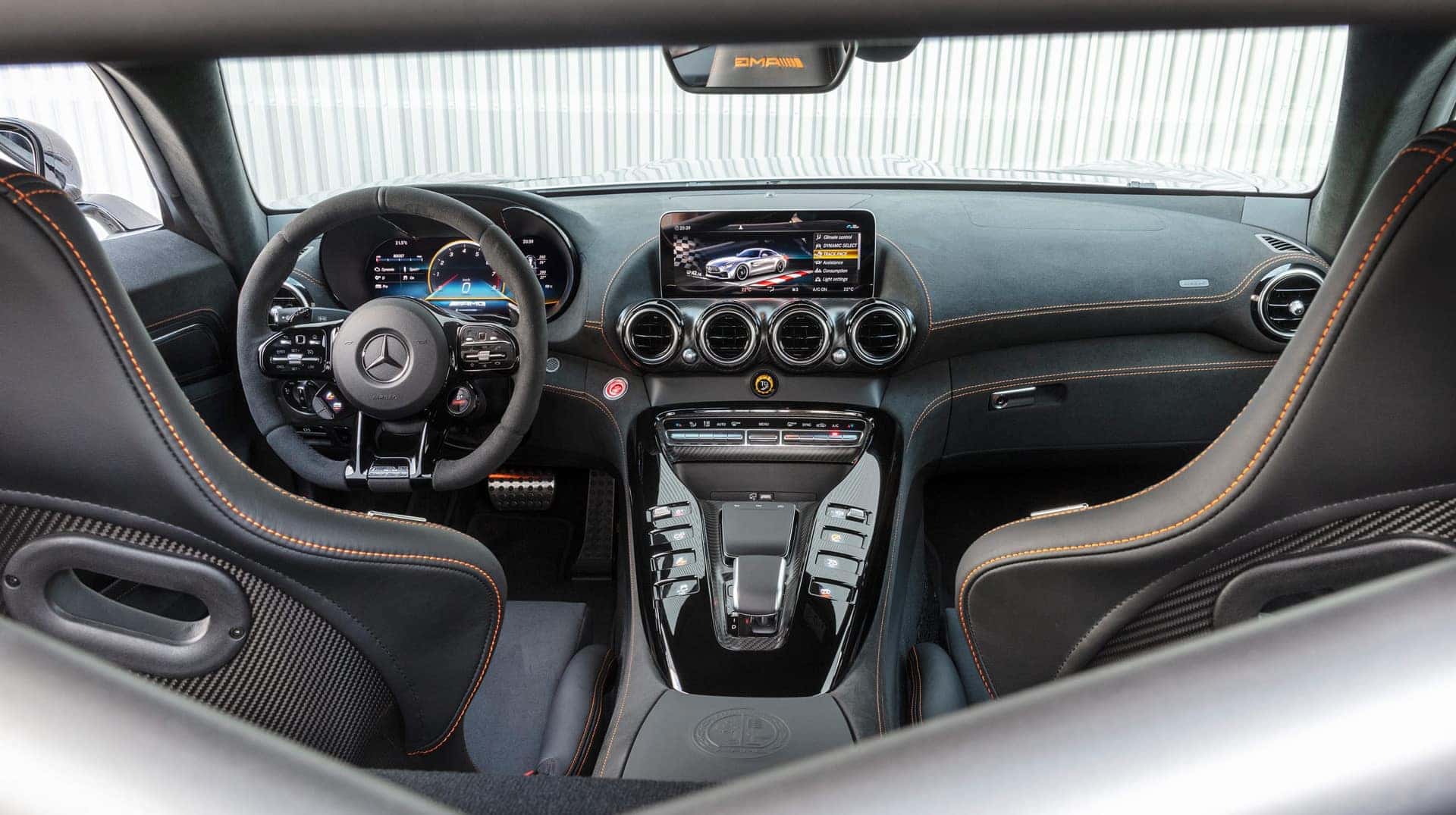 Although the 2021 AMG® GT Black Series isn't available for purchase yet, Mercedes-Benz lovers and AMG® Addicts across Huntington, Commack, Northport, Brentwood, or all over Suffolk and Nassau County in New York, can stay up to date with Mercedes-Benz of Huntington for more news and information regarding the AMG® GT. In the meantime check out our Inventory for available New or Pre-Owned AMG®'s such as the A 35, C 43, E 63, GLA 35, G 63, GT R, and more to hold you over!