What is Mercedes-Benz mbrace®? And why you should get it.
Mercedes-Benz mbrace® is a collection of services and features that are avaliable in four distinct packages, all aimed at making your Mercedes-Benz ownership experience smarter, safer, and more convenient. The latest mbrace® services are available on models 2016 and newer,  however similar services are offered via mbrace® for 2013-2015 models. If you want to take owning a Mercedes-Benz to the next level, then mbrace® is for you.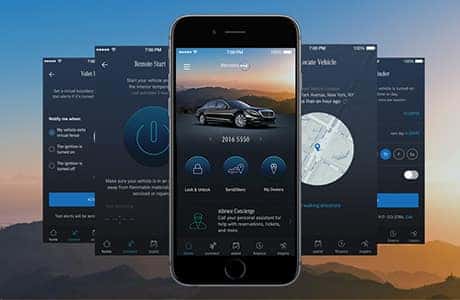 Mercedes me
Mercedes me is the ultimate ownership experience from Mercedes-Benz. Powered by mbrace®, Mercedes me connect allows our drivers to utilize many of their free mbrace® Connect features, including Remote Start, Lock/Unlock, Send2Benz, and Vehicle Monitoring – all from the Mercedes me app. Plus, you can log in to view your manuals, maintenance info, how-to videos, financial terms, and more. The Mercedes me app is an essential part of the mbrace® service, and will become a handy feature that you will want to utilize during the ownership of your Mercedes-Benz vehicle.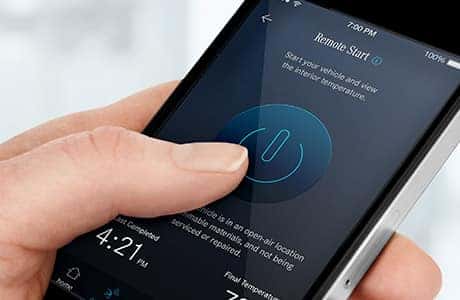 mbrace® Connect
Enjoy the base package, mbrace® Connect, standard for five years with any new Mercedes-Benz. This package powers many of the features that are avaliable on Mercedes me. With mbrace® Connect, you can start your vehicle, lock your doors, or send an address to the COMAND® Navigation System, all directly from the app. Also, you can connect with Mercedes-Benz Roadside Assistance or send diagnostic data to the dealership of your choice. Did we also mention it comes standard for five years with any new Mercedes-Benz? We think that should entice you to try out the mbrace® service.
mbrace® Secure
Safety and peace of mind is one of the many things Mercedes-Benz strives to provide. mbrace® Secure is one way Mercedes-Benz prioritizes this. The mbrace® Secure package uses cutting edge technology to keep you safe inside your car, and informed when you're not. So if you're ever in an accident, someone is on the way, and if your vehicle is ever stolen, you're the first to know. Services include:
Automatic collision and alarm notifications
SOS/Emergency call capabilities
Safe Ride if you're ever unable to drive
Crisis Assist in the event of a disaster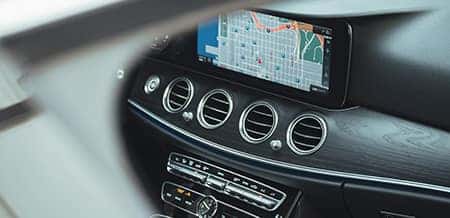 mbrace® Concierge
At Mercedes-Benz of Huntington, we know that time is the greatest luxury of all. With an mbrace® Concierge package, you have your own personal assistant who can help you with dinner reservations in Huntington Village, event tickets, travel arrangements, and more. Whether you are looking for the best Pizza near Huntington, or traveling to one of the best beaches on Long Island, mbrace® Concierge can help you. And you can access them anytime using the i-button or the Mercedes me app. Services include:
Mercedes-Benz Concierge
Location-based traffic
Location-based weather
Turn-by-turn route assistance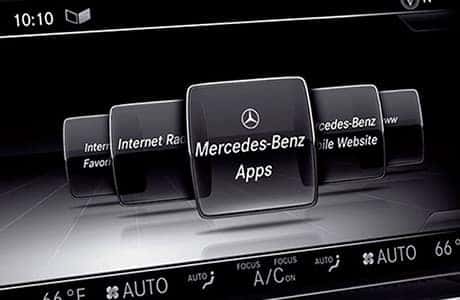 mbrace® Entertain
The mbrace® Entertain package makes driving your Mercedes-Benz even more enjoyable by providing a never-ending soundtrack to your ride. With this service package, you will have plenty of tunes and fun for any drive you go on. Choose from millions of stations, playlists, and podcasts from around the world, all searchable by location, genre, and name. Services include:
Look Into Mercedes-Benz mbrace® Today!
Clearly, the mbrace® packages provide lots of handy features and assistance that you can only find in a Mercedes-Benz. If you are interested in obtaining a new Mercedes-Benz at Mercedes-Benz of Huntington that has mbrace® avaliable, give us a call at 855-777-9693 for more information or stop in to our showroom today to meet with one of our friendly sales consultants. We look forward to hearing from you!