Mercedes-Benz Safety Features: The Best of the Best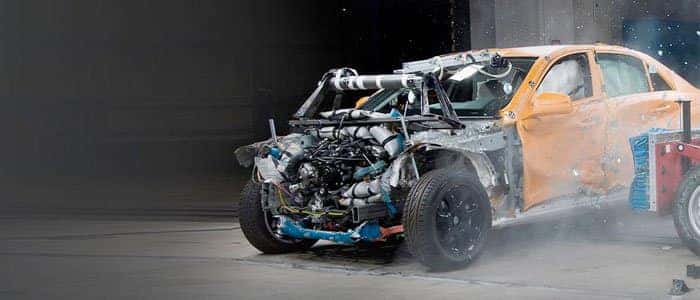 Mercedes-Benz has had a long history of innovative safety features, and many standard safety features that are on vehicles today are thanks to the innovators of Mercedes-Benz. When you drive a Mercedes-Benz vehicle, such as the Mercedes-Benz C-Class, Mercedes-Benz GLC SUV, or Mercedes-Benz CLA, you'll feel an extra sense of security when driving in the Huntington, NY area knowing all of the safety features that are in our vehicles. Here is just a highlight of some of the newest and latest safety technology from Mercedes-Benz
PRESAFE®
The PRESAFE® system from Mercedes-Benz is able to sense a crash even quicker than yourself. The system detects actions such as intense skidding and jumps right into action. The system tightens the front seat belts, adjusts the head restraints, and automatically closes the windows and sunroof if they so happen to be open. In the unfortunate event of an accident, Mercedes-Benz vehicles work hard to make sure you and your loved ones are as safe as possible during a collision.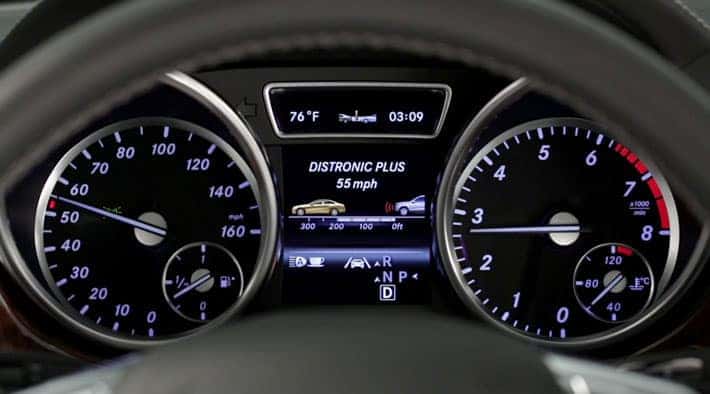 DISTRONIC® PLUS® with PRESAFE®
In today's world there are so many distractions, especially while on the road. Sometimes, even the most focused drivers can have moments of distraction. Thankfully, DISTRONIC PLUS® with PRESAFE® comes to help in those times. Advanced sensors monitor traffic situations to detect when cars stop or slow down ahead, such as in a stop-and-go traffic situation that many people in the New York and Long Island area face during rush hour. When the system detects that a collision is possible, the PRESAFE® Brake feature begins to slow your car down for you, while also sending the driver an alert. If you fail to respond to the system's alerts, the system is capable of applying 100% of brake power on its own.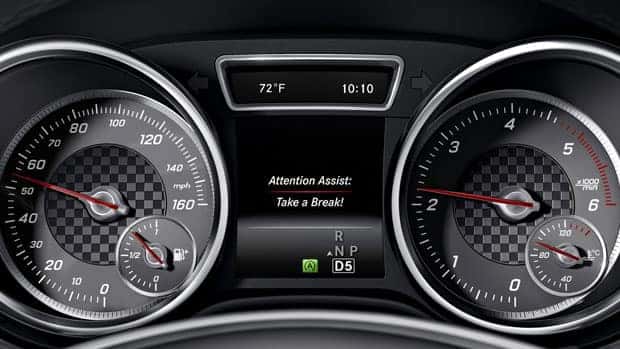 ATTENTION ASSIST®
Many of us in the Centerport and Northport area have been on the road when we are a little too tired. Many accidents occur due to drowsy driving, especially late at night. Mercedes-Benz has taken this into consideration with their system, ATTENTION ASSIST®. The system captures dozens of parameters that get to learn your unique driving style, and notes steering corrections or other factors that indicate drowsiness after you have been on the road for some time. If the system determines you are drowsy, an alert will sound for you to stop and take a rest.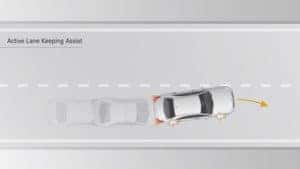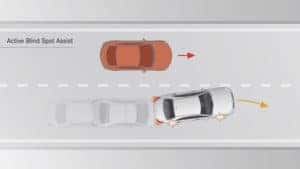 Active Blind Spot Assist and Active Lane Keeping Assist
Even though we always try to adjust our mirrors as best as possible, there is usually some form of a blind spot. This blind spot can lead drivers on the Cold Spring Harbor roads to not notice a car next to them that is in their blind spot. Therefore, Mercedes-Benz created Active Blind Spot Assist and Active Lane Keeping Assist. With Active Blind Spot Assist The system uses radar to tell when a vehicle is next to yours, and if you so happen to activate your turn signal to change lanes, you will heard an audible alert. Active Lane Keeping Assist takes this a step further with a special camera that monitors the road. If you begin to drift from your lane, the system vibrates the steering wheel to ensure that you are aware.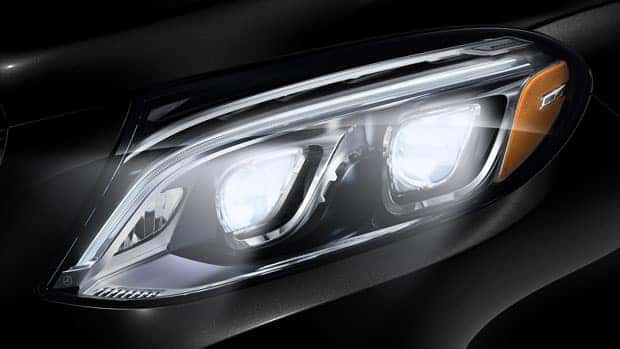 Adaptive High Beam Assist
We've all been there. We have been driving down a dark road, and someone is driving in the opposite direction with their high beams on, blinding you temporarily from the bright light. The other driver may or may not have even realized their high beams were still on. With Adaptive High Beam Assist, the system accesses a specialized camera that scans the road head for lights from other vehicles. The system then maximizes its own illumination, while also taking care that it does not create a blinding glare for other drivers. This not only protects yourself as the driver, but also other drivers on the road, as temporary blinding due to high beams can be very dangerous.
This is only just some of the many amazing safety features available in Mercedes-Benz vehicles. For more information on more features, or questions about the current features discusses, feel free to stop by our showroom at 1103 E. Jericho Turnpike, Huntington, NY 11743, or give us a call at 855-777-9693! We hope to hear from you soon.