Earth Day Is Monday April 22nd! Mercedes-Benz Looking Out For The Environment
Mercedes-Benz truly cares about this world and wants to make a difference in our environment. With new technology coming out in all aspects of automotive from Mercedes-Benz, including safety, comfort, and convenience, Mercedes-Benz also dedicates itself to creating environmentally friendly technology and practices to make the world we drive our vehicles in a better one! Here are some ways that Mercedes-Benz implements eco-friendly features and practices to make our world a better one.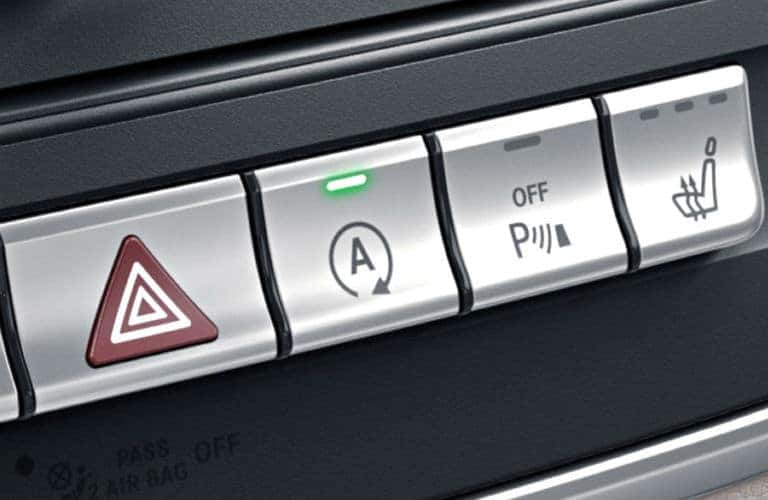 ECO-START®/STOP
The Mercedes-Benz ECO-START®/STOP feature is a very useful and efficient feature to have, and is available on most models. When your vehicle is equipped with this feature it automatically activates when you start the vehicle and have your seat belt fastened with the door closed. When this function is activated, your vehicle's engine will shut off when you are at a complete stop, like at a stoplight or in standstill traffic, and then start back up when you take your foot off the brake when you are ready to go again. With this handy feature, you get better fuel economy, and also reduce unnecessary emissions going into the air!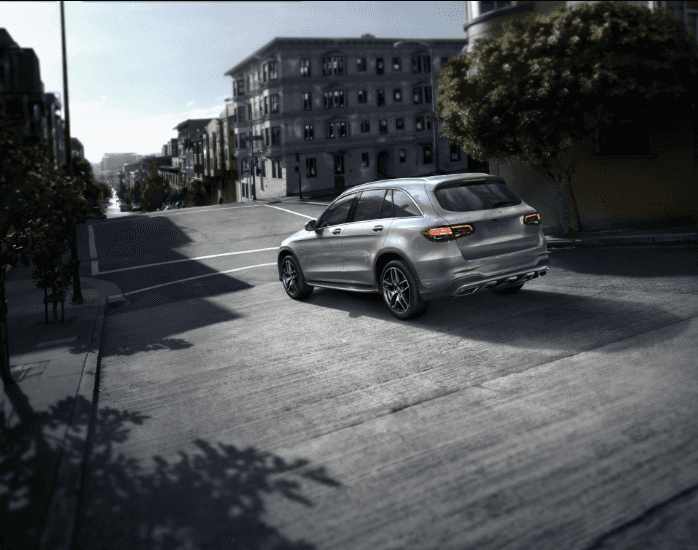 Plug-In Hybrid Vehicles, Featuring the GLC Plug-In Hybrid
The Mercedes-Benz GLC Plug-In Hybrid is the perfect Mercedes-Benz SUV for those looking to be economical and green, while also staying luxurious and high-tech. Being a GLC first, the GLC Plug-In Hybrid features all of the best amenities and features you have come to know and love on the GLC, such as 4MATIC® all-wheel-drive, an attractive design inside and out, as well as plenty of spaciousness for an SUV of it's class. Next time you come to Mercedes-Benz of Huntington when you are in the East Northport area, be sure to ask about our GLC Plug-In Hybrid inventory!

Coming Soon – The All-Electric EQC!
Mercedes-Benz is leading the way with the all-new and all-electric 2020 EQC! Luxury meets green living in this electrifying new SUV from Mercedes-Benz. The new EQC is the first vehicle produced under the product and technology brand "Mercedes-Benz EQ". It is also the first in what will be a growing family of all-electric vehicles bearing the three-pointed star. The EQC will create a whole new path for electric vehicles, and we can hardly wait. Stay tuned to see when this exciting new vehicle will be arriving in our showroom!

A Clear Commitment To The Environment
For generations, Mercedes-Benz has been breaking new ground with creating new technologies to help preserve the earth for future generations. Mercedes-Benz introduced the first 100-percent CFC-free car and the first low-emissions SUV. Environmentally friendly practices are implemented in all Mercedes-Benz award-winning factories and processes. Mercedes-Benz has also helped to develop local infrastructures around the world that will bring a greener tomorrow to life. Mercedes-Benz aims to create the best or nothing in all aspects of life, including the planet we live on. That commitment to the environment is also implemented at our Mercedes-Benz dealership near Huntington, NY. Mercedes-Benz of Huntington features electric charging stations for our Mercedes-Benz GLC Plug-In Hybrids, as well as previous models from Mercedes-Benz such as the C-Class Hybrid, and the B-Class Electric Drive. We also have a vast selection of our Plug-In Hybrid options as well as our fuel-efficient Mercedes-Benz vehicles ready to be purchased! Learn more today by contacting us and speaking to one of our friendly Sales Consultants. Or better yet, stop in to our showroom today located conveniently near Huntington Station, NY and see why Mercedes-Benz of Huntington offers the best customer experience in Suffolk County!