The All-New 2020 Mercedes-Benz EQC!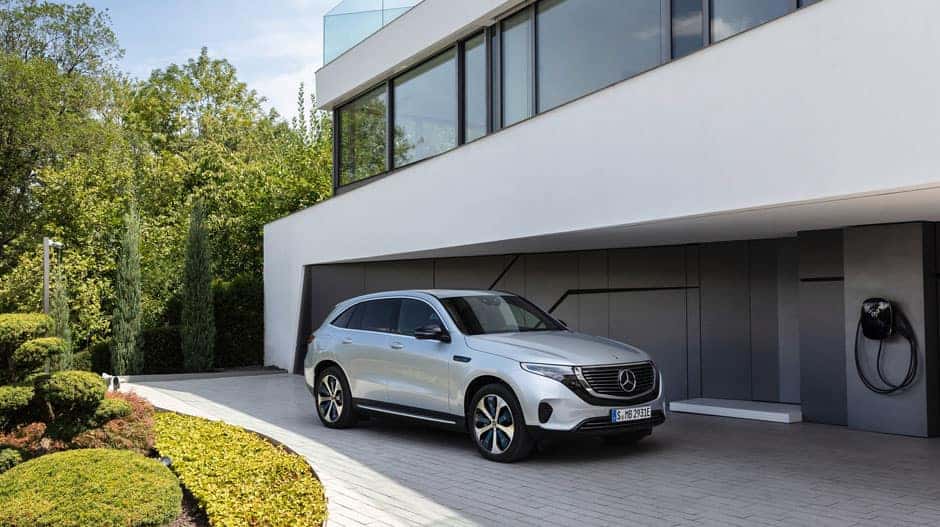 The latest news from Mercedes-Benz USA is simply electrifying – literally. It has just been announced that Mercedes-Benz will be releasing a new all-electric vehicle for the year 2020, the EQC! The new EQC will be the first vehicle produced under the naming nomenclature, EQ. With an uncompromising blend of comfort, performance, design, intelligence and technology, the EQC creates a new path not only for electric vehicles, but also for the Mercedes-Benz brand.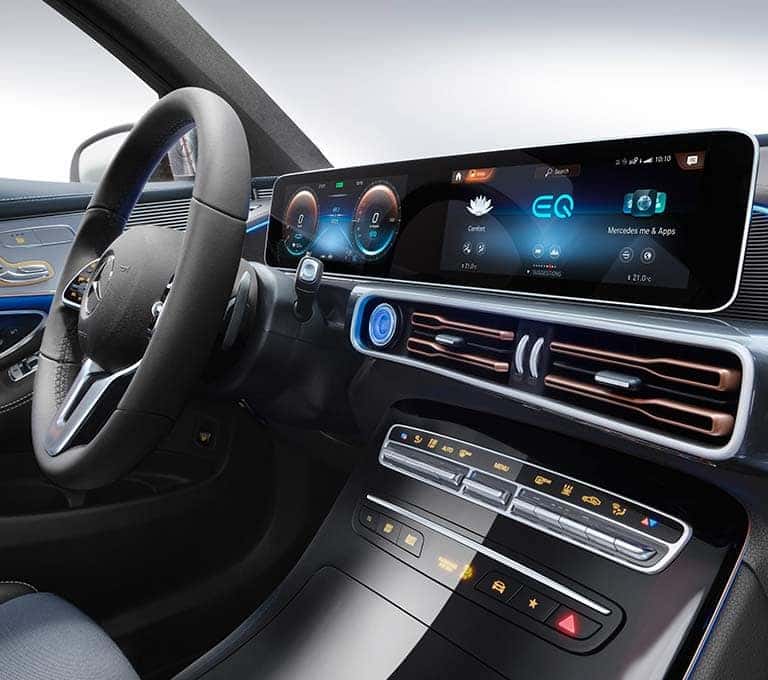 The EQC has the same design standards as most Mercedes-Benz models do, but adds it's own twist to distinguish itself as an all-new type of Mercedes-Benz vehicle. Grille and headlamps are combined in a sleek black-panel surface at front, an arrangement accentuated by an LED Light Band at the top. On the inside, the interior exudes a sense of ultimate control from the driver, while rose-gold accents give the electric vehicle its own clear aesthetic. The interior is a perfect combination of modern technology with classic luxury.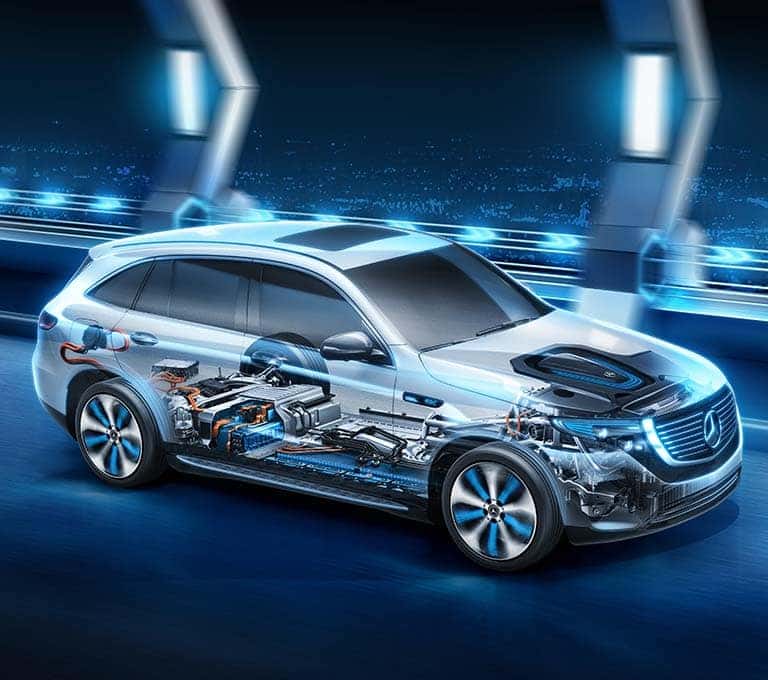 Of course with an all-new model comes all-new technology from Mercedes-Benz. Equipped with the all-new MBUX media system, the EQC responds to the driver´s natural, conversational language. The system helps to govern the car´s functions and learns over time. Here, it´s been engineered with additional EQ settings to help manage the vehicle´s charge status, energy flow, range display and other features of electric driving. The EQC also features two asynchronous motors, with compact electric drivetrains at each axle, as well as a 80kWh lithium ion battery. This battery will be able to be fully charged within 40 minutes, that way you can get where you need to go anytime you need to.
We are super excited for this electrifying new model from Mercedes-Benz, and we cannot to see it not only in our showroom but on the roads of Long Island and New York as well. Mercedes-Benz always paves the way for the future, and the EQC is no exception to this.