Events Happening Near Dix Hills, NY In June!
Summer is right around the corner, and the month of June can be filled with tons of fun for the whole family! It's getting hotter, the weather is getting nicer, and plenty of events are happening on Long Island and near Huntington, NY. Be sure to kick off the new month by participating in local community events! Here is the latest happenings in the area for the month of June.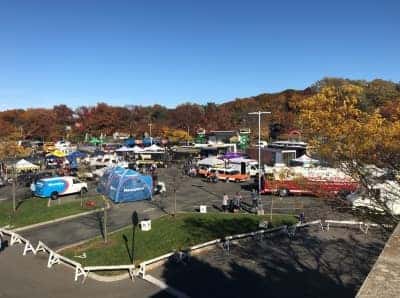 Long Island Day
Saturday June 8th, 2019 – 11:00 AM – 6:00 PM
Walt Whitman Shops
160 Walt Whitman Road, Huntington Station, NY 11746
A celebration of Long Island, all while getting your shop on? Sign us up! The Long Island Day festival will be held this year at the Walt Whitman Shops on Walt Whitman Road in Huntington Station, NY. From 11 AM – 6 PM you can enjoy a custom car show, young local entertainment, as well as food trucks all on the premises of Walt Whitman Mall. Be sure to check this event out and celebrate all there is to Long Island!

Huntington Village Art Walk
Sunday June 9th, 2019 – 12:00 PM – 4:00 PM
Downtown Huntington Village
Experience the finest of art and a day out on the town at the Huntington Village Art Walk! This free event has no tickets necessary, just stroll through Huntington Village and experience the self-guided tour filled with food, art, and drinks. During the walk, you can meet many of the talented artists that contribute to this event, and enter into raffles for many gift baskets! While you are walking through the village be sure to check out some of the best restaurants in the area that Huntington Village is known for. We are sure all those in the Cold Spring Harbor and Greenlawn areas will love to attend this event.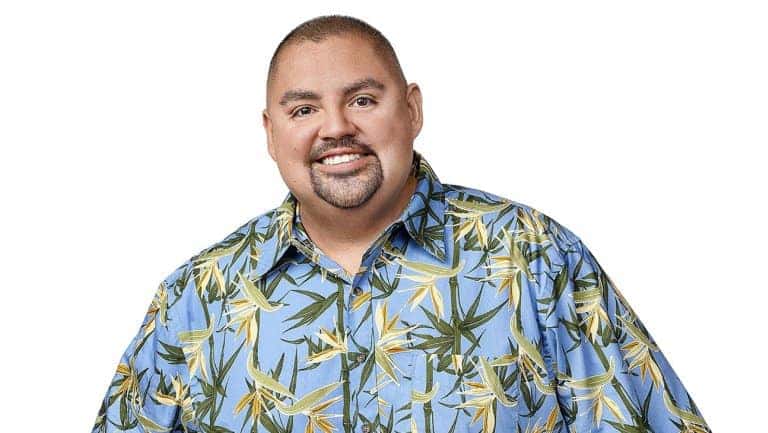 Gabriel Iglesias at Paramount Theatre
Sunday June 16th, 2019 – 7:00 PM
Get ready to laugh at The Paramount on Sunday June 16th! World-famous comedian Gabriel Iglesias will be performing at The Paramount in Huntington. Iglesias is one of America's most successful stand-up comedians performing to sold-out concerts around the world. He is also one of the most watched comedians on YouTube with over 380,000,000 views and has over 14 million fans across social media. You will not want to miss out on this! Get your tickets at the Paramount today before they are sold out!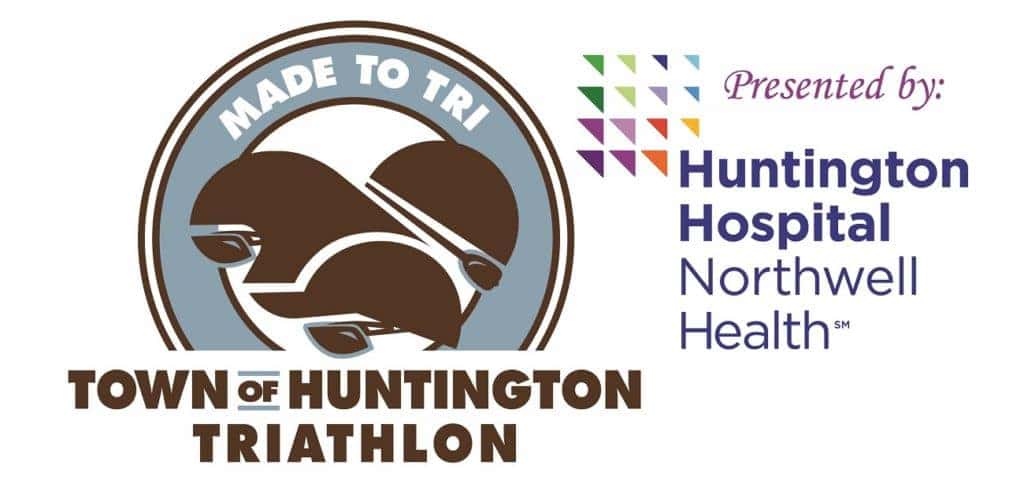 Town of Huntington Triathlon
Sunday June 23rd, 2019 – 6:50 AM
Crab Meadow Beach, Northport, NY 11768
For those that are into running, or those who want to support a great cause, be sure to mark your calendars for the Town of Huntington Triathlon presented by Northwell Health Huntington Hospital. This race includes a 750 meter swim at the beautiful Crab Meadow Beach, a scenic 9.8 mile bike ride through the hills of the Town of Huntington, and finishes with a 3.3 mile run through the charming streets of Northport which includes an uphill on the first half and a downhill on the second. The finish line will be at the spectator friendly Crab Meadow Beach, where friends, family, and viewers of the race will be there to cheer you through the finish line! Be sure to sign up soon, or if you prefer to just donate, all funds go to Steve Tarpinian Memorial Fund, which grants free triathlon entries to qualified student athletes who exemplify the honorable character and generous spirit of Steve Tarpinian and currently participate in the sports of swimming, biking or running. A great cause for sure!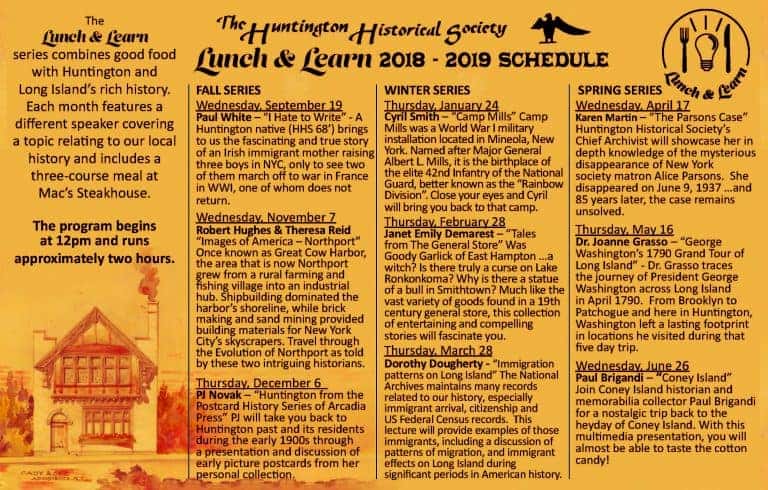 Lunch and Learn with the Huntington Historical Society
Wednesday June 26th, 2019 – 12:00 PM
12 Gerard Street, Huntington, NY 11743
For those history buffs out there in the Huntington area, be sure to check out the Lunch and Learn Event with the Huntington Historical Society. It is a great combination of great food at Mac's Steakhouse, along with a dose of knowledge of the rich history of Long Island. This month's Lunch and Learn will feature Coney Island historian and memorabilia collector, Paul Brigandi. Be sure to make your reservations as soon as possible for this worthwhile event!