Alternatives for Children Pop Up Party Pavillion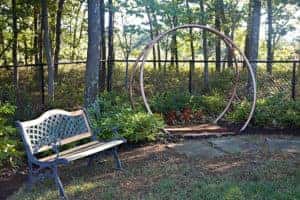 This year has been a tough year for most of us living in Long Island, New York, or even anywhere else for that matter, to say the least. With the COVID-19 pandemic, many changes have occurred in our day to day life that have been out of our control, that have affected ourselves, our family, our friends, co-workers, and even interaction with strangers we pass while on our day to day activities. Whether it be the busy mother you see wrestling to keep her children in line at the local Stop and Shop on Jericho Turnpike across the street from our dealership, the kind employee who has informed you that toilet paper is indeed restocked on the shelves at Target in Commack, or even your thoughtful neighbor that had sent over a care package with farm fresh fall goodies from Kerber's Farm in Huntington, you and the people around you are going through things that we can all relate to. That being said, now is the time when a supportive community is greatly important if not necessary to bring about the feeling that no one is alone in their struggle amidst this pandemic. The reason why so many towns in Suffolk County and Nassau County such as East Northport, Dix Hills, Fort Salonga, Kings Park, Cold Spring Harbor, Huntington, Southampton, Melville, Smithtown, Plainview, Hempstead, Rockville Center, Massapequa, Franklin Square, and more are so loved by those living there is the close-knit community within each one.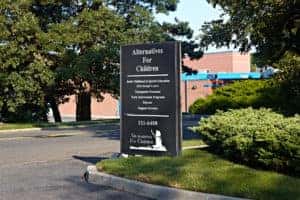 Since 1988, Alternatives for Children, a non-profit private school organization for children with special needs, has been contributing to this exact sense of community all over Long Island. Alternatives for Children has been a part of many families for so long, providing a nurturing environment for children and their individual needs, while catering to the needs of their families as well. This organization has been a place families have been able to turn to when everything seems to be falling apart. As any of us could understand, you want the best for our children or even if you don't have children, for the children in the community around us. That exact vision of a welcoming place where those can turn to has truly been exemplified in all of the school locations in Aquebogue, East Setauket, Dix Hills, and Southampton. 
To help support their cause, Alternatives for Children has set up the Pop Up Party Pavillion, a Silent Auction to help fund the place that many have been able to come to in a time of need. In a time as important as now, it is so wonderful to show compassion and care by bidding or donating to such a wonderful cause. To take part in the auction you can head over to this link: https://cbo.io/bidapp/index.php?slug=alternatives . You can make a difference! Any little bit counts and is greatly appreciated by each and every single person within the organization, and what better way is there to pay it forward within your own community?
Here is a brief word from our Dealership Principal, Jim Buzzetta on why Alternatives for Children is a great organization that the Competition Auto Group has decided to sponsor. Happy bidding!