What Is The Difference Between KEYLESS START® and KEYLESS GO®?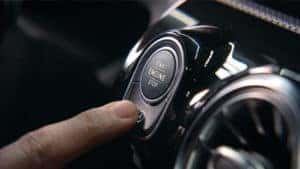 Mercedes-Benz has always had the reputation of having the most advanced and convenient technologies in their vehicles to make life a whole lot easier. KEYLESS START® and KEYLESS GO® are no stranger to that concept. Both are technologies that Mercedes-Benz uses to give you an easier way to stop, start, lock, and unlock your vehicle, but what is the difference between the two? 
KEYLESS START®
KEYLESS START® is the predecessor of KEYLESS GO®. Standard in most Mercedes-Benz vehicles, this feature allows you to start your car by stepping on the brake and pressing the Start/Stop button close to your steering wheel. Hands full after shopping at the Walt Whitman Mall, or even the Elwood Shopping Center? Well, Huntington drivers have no need to fumble around their purse or pocket, no key is required to start the car.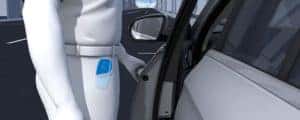 KEYLESS GO®
KEYLESS GO® is the more advanced and upgraded KEYLESS START®. This feature allows East Northport users to enter their car or even lock their car by sensing the Smartkey in the vicinity of the vehicle. All it takes is a simple touch to the door handle for it to unlock, or for drivers to walk away from their vehicle for it to lock. Drivers can also choose to press the sensor button on the door handle when exiting the car to lock it, or hold the button if the windows or sunroof are left open, and the vehicle will close them. Similar to KEYLESS START®, drivers can step on the brake while holding the Start/Stop button to start their vehicle, or similarly, turn it off. Mercedes-Benz has also implemented a helpful feature for when your key fob battery dies, a removable push start button that users are able to insert their key into so they can still use their vehicle. Pressing the Start/Stop button once will turn on your vehicle's accessories like the radio, while pushing a second time will turn on your electrical items, and pushing a third time with your foot off of the brake will turn everything off. 
How Do I Know if My Mercedes-Benz Has KEYLESS GO® or KEYLESS START®?
At our dealership located near Fort Salonga, Cold Spring Harbor, Huntington, Commack, and Dix Hills, KEYLESS START® is standard throughout most of our Mercedes-Benz lineup. If you are interested in accessing or even inquiring about KEYLESS GO® or other accessories like Ambient Lighting, Blind Spot Assist, Lane Keeping Assist, Attention Assist, and PRESAFE®, get in touch with Mercedes-Benz of Huntington and our team will be able to assist you by finding these features in a car in our dealership, giving you more knowledge about each feature, or even by letting you see these features for yourself on a test drive in one of our new 2021 GLE's, GLB's, C 300'S, or even a Preowned vehicle that you may have your eye on! Don't forget to follow our Instagram or stay updated with our blog for more information on high-tech features you may find in your Mercedes-Benz.