What Is A Mercedes-Benz A-Service & B-Service?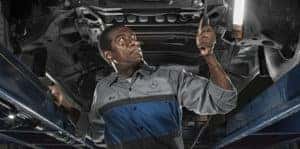 How many times have you been running errands in the Huntington/ Greenlawn area in your Benz, when an unknown message has appeared on your dashboard? Worry not, we are here to explain what a few of them mean!
When your vehicle displays a "Service A Required" or a "Service B Required" message, contrary to popular belief, there is actually nothing wrong with your vehicle, you are actually just due for a maintenance service. Maintenance on your vehicle should be done every 10,000 miles, or yearly; whichever comes first. You may be wondering why you still have to get service done on your vehicle yearly, even if your mileage isn't very high, and the answer is pretty simple actually! If you do not use your luxury vehicle often, your vehicle's fluids are still sitting in your Benz, even if you are not! Changing those fluids are a vital part of your yearly maintenance process.
Luckily for you, service in the Elwood/Commack area is quick and efficient for customers of Mercedes Benz of Huntington. Whether you are sure or not of which service you are due for, our Service Representatives are able to help you determine which services your vehicle may be in need of.
To break it down, an A service is the first service done on your vehicle at 10,000 miles, or a year after you have received the vehicle. After that, an A service is done every other service following.
An A Service is a bit less involved and includes:
A synthetic oil & filter replacement

Topping off of the fluids necessary in your vehicle

Correction and inspection of your tires

An inspection of your brakes
This service takes approximately an hour, so you will be in and out in a breeze, and waiting will go by quick in our customer lounge filled with amenities for your comfort.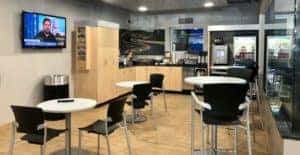 In between A Services, are the B Services, which are also very important to your vehicle to keep it running as smoothly as you deserve! A B Service is done every 2 years or every 20,000 miles, also whichever comes first. The B Service is a bit more involved than an A service, since it is done with a longer time in between and at a higher mileage.
The B Service Includes:
A synthetic oil/ filter replacement

Topping off of the fluids necessary in your vehicle

Correction and inspection of your tires

Replacement of your cabin/dust filter

Replacement of your windshield wipers

Complete brake fluid flush

Inspection of your brakes, poly-v belt, and the underbody for damage
To further fit the convenience of our customers, loaner vehicles and/or pick up and delivery services are available for this service given that the service takes roughly 2 hours and more.
If you are looking to set up an appointment for these services, look no further and give our Service Center a call to help you set up an appointment with ease ! 631-486-0282