What Are Run-Flat Tires on Mercedes-Benz Vehicles?
No one likes experiencing a flat-tire. However, Mercedes-Benz has you covered if you do experience a flat-tire. Many Mercedes-Benz vehicles are equipped with run-flat tires. Run-flat tires equipped on select Mercedes-Benz vehicles help keep Huntington and East Northport drivers on-the-go and not stranded on the side of the road fumbling with a spare tire. With the standard feature of run-flat tires, Mercedes-Benz drivers can drive to the nearest Mercedes-Benz service center in Huntington, NY.
Uses of Run-Flat Tires
Run-flat tires, also known as Extended Mobility Tires allow you minimal movement with low tire pressure. This means that as long as the tire itself isn't damaged, you can move your vehicle up to 50 miles per hour for 50 miles on your low-pressure tire. That way you can get to your nearest tire shop or Mercedes-Benz service center near Greenlawn to have your tire replaced or repaired in no time. Our tire center through our Parts Department has a wide variety of tires available in stock, so if you bring your vehicle to Mercedes-Benz of Huntington you can be at ease knowing we will be able to assist you.
You should be aware that, while run-flat tires can be beneficial, it doesn't mean you won't ever have a tire blowout. You should be aware of proper tire care and maintenance in order to extend the longevity of your vehicle tires.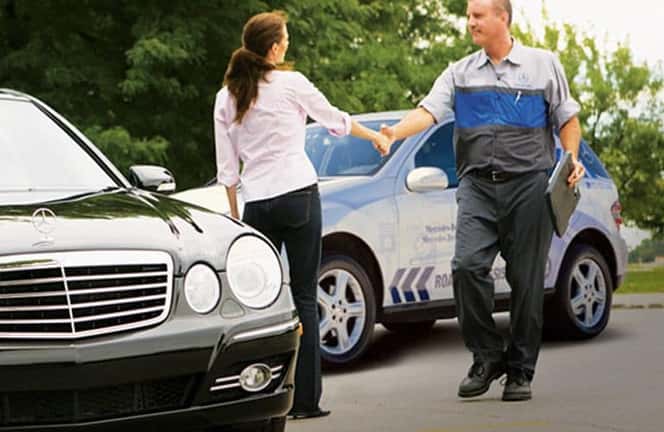 Mercedes-Benz Roadside Assistance
If you have a tire blowout, or feel you need assistance, Mercedes-Benz Roadside Assistance is avaliable 24/7 to assist you. Mercedes-Benz Roadside assistance can help with many other issues as well besides a flat tire, such as delivering a jump start, towing, or providing fuel should you accidentally run out. Best of all, it is super convenient for Huntington Station drivers to contact roadside assistance should they need it. With the complimentary Mercedes me app, you can quickly contact Roadside Assistance to alert them of any issue you're having. You can also call 1-800 FOR-MERCedes (1-800-367-6372) to speak to a Roadside Assistance representative to get help. You can also press the wrench button on the overhead console of select Mercedes-Benz vehicles to be connected directly with Roadside Assistance.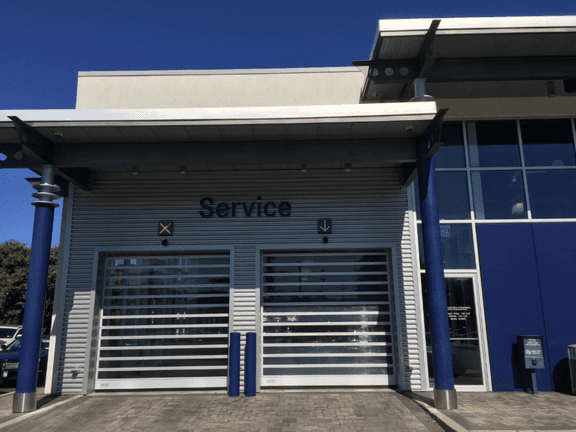 Mercedes-Benz Service Center Near Northport, NY
You can depend on Mercedes-Benz of Huntington to get you back on the road after your incident with a flat tire. With friendly staff, state-of-the-art amenities, and award winning customer service, you will truly feel like royalty at our Mercedes-Benz dealership near Commack. It's no wonder so many Elwood and Centerport drivers are choosing to purchase their Mercedes-Benz vehicles here and utilize our Service and Parts Department. While you're waiting for your Mercedes-Benz to be serviced, be sure to check out all our new and Certified Pre-Owned inventory. We have an expansive selection of all kinds of Mercedes-Benz models, such as the Mercedes-Benz C-Class, Mercedes-Benz GLA, and Mercedes-Benz S-Class just to name a few. If you should have any questions regarding your tires, Mercedes-Benz maintenance, or financing or leasing a Mercedes-Benz, be sure to contact us! Better yet, stop into our showroom today to experience it all for yourself. We look forward to assisting you!