Tips To Winterize Your Mercedes-Benz
It is important to make sure your vehicle is running in tip-top shape when the cold weather starts to set in on Long Island. If your vehicle is not performing at it's best, or if there are underlying issues that you are not aware of on your vehicle, it will only get worse with freezing temperatures, salt on the roads, as well as wintry weather. That is why it is a good idea to "winterize" your vehicle at Mercedes-Benz of Huntington to ensure that your vehicle can withstand anything the winter season throws at it. Here are some tips of what to check in your vehicle and prepare for winter.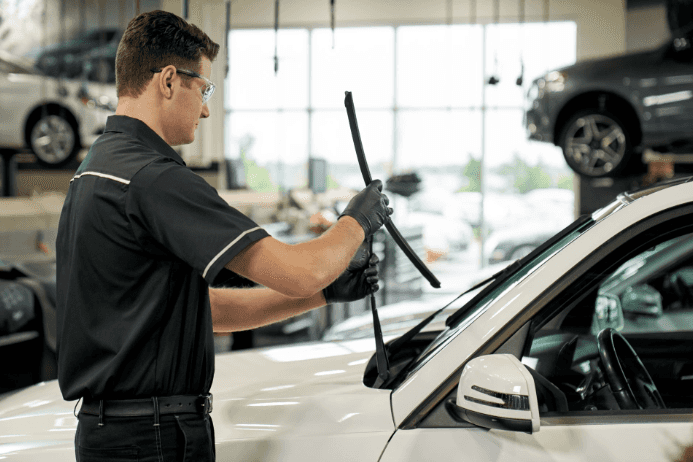 Checking Windshield Wipers / Fluid
With all of the wet and snowy weather coming it's way to Long Island and Huntington, it's a good idea to make sure your windshield wipers are in working order, and there is plenty of windshield fluid in your car. You do not want to be driving on the Long Island Expressway and not be able to clear your windshield from snowy debris! Come drive right into our service drive in our Mercedes-Benz Service Center near Huntington Station, NY, where our attendants can check your wipers and top-off your windshield fluid for you!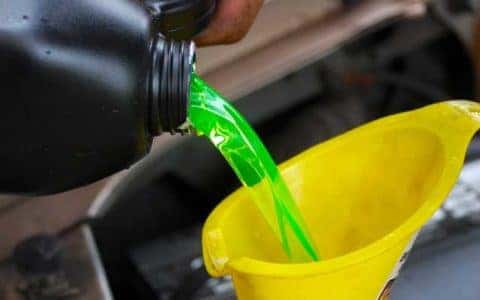 Check Coolant
Coolant, also known as anti-freeze, keeps your engine from freezing during the harsh cold temperatures we can experience during the winter. If it is cold enough for your engine to freeze, you definitely do not want to be stranded with a frozen engine in freezing temperatures! Be sure to bring your vehicle in to have the coolant level checked, and to check for any coolant leaks under your vehicle. If you would like to top-off your coolant yourself, we offer Mercedes-Benz genuine coolant for sale at our Parts Department! One way or another, we are here to help you and your vehicle not freeze this winter.

Check Belts and Hoses
Frigid temperatures can make the essential belts and hoses that have your vehicle run smoothly become brittle and weak. Our Mercedes-Benz Service Center can help prevent costly repairs should a belt or hose break by checking them for you through a Multi-Point Inspection. While you wait for your vehicle to be repaired you can enjoy all of our customer amenities that our customers rave about, and be on your way in no time.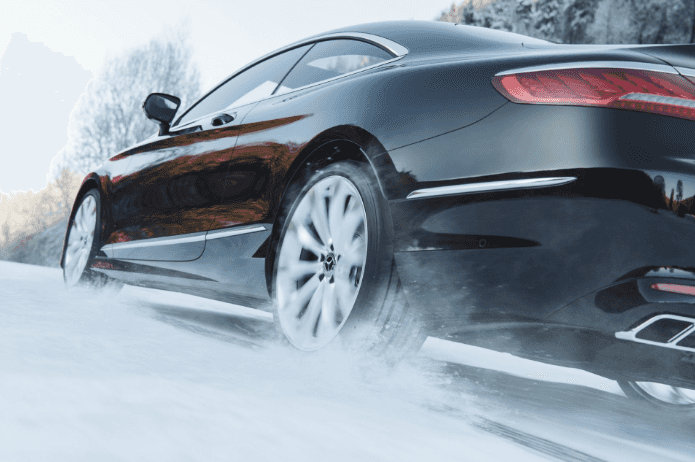 Check Tires
Good tires are essential to staying on track during any journeys you make in treacherous and less-than-ideal road conditions. It is important to check your tire tread and your tire pressure and make sure they are up-to-par. Just as it is easy for you to slip and fall during icy and snow conditions when not wearing proper footwear, it is the same thing for cars. If you drive with heavily worn tires in icy and snowy conditions, it is easier for your vehicle to lose control. The staff here at our Service Department are here to help! Just drive into our Mercedes-Benz Service Center and have an attendant check your tread and adjust your tire pressure for you. If you are in the market for new tires for your Mercedes-Benz, you can do so from the comfort of your own home through our online tire center! It has never been easier to get the tires you need on your vehicle through Mercedes-Benz of Huntington.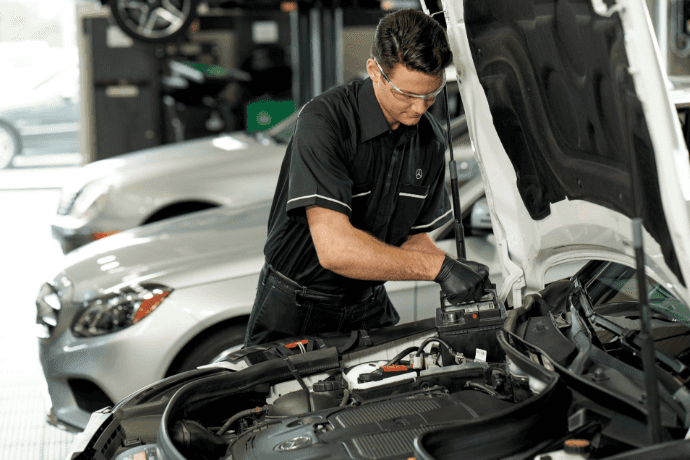 Check Battery
Batteries tend to weaken during cold weather, so if you have a already weak battery the cold weather will only make it weaker. No one wants to find out they have a dead battery and be stranded in the cold. It is important to be proactive and make sure your battery is in proper working order, which is why we recommend you bring your vehicle into our Service Department to have a Mercedes-Benz Factory Trained Technician test your battery for you! If you should need a battery replaced, we have plenty in our Service Department and can also order whatever other parts you may need as well. Make sure you stay charged up and ready to go this winter, and don't get left out in the cold.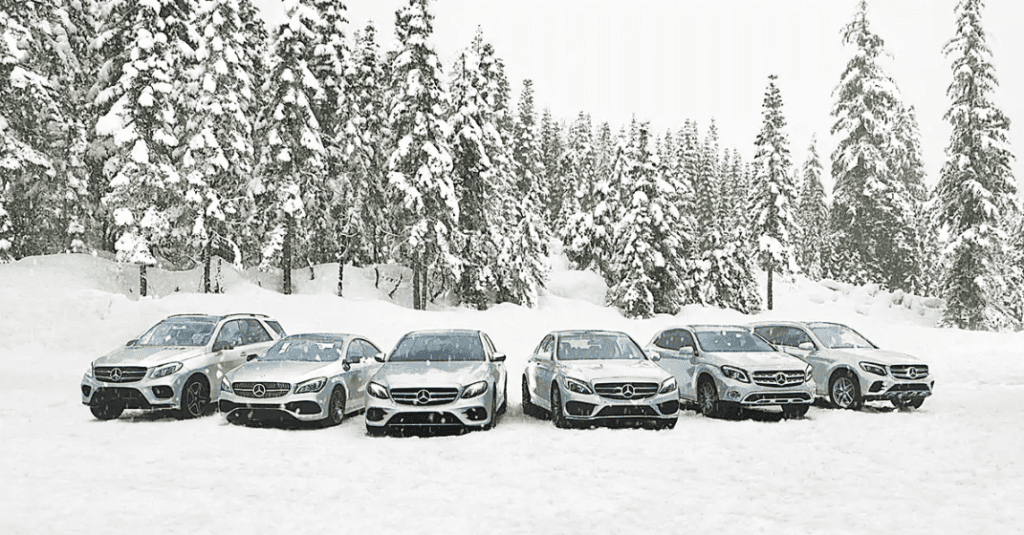 Visit Our Mercedes-Benz Dealer Near Greenlawn, NY Today!
At Mercedes-Benz of Huntington, we strive to provide the best to our customers, as well as their vehicles. Whether you want to get your vehicle checked for the upcoming season, or you are looking for a brake repair service near Commack, NY, Mercedes-Benz of Huntington is your one-stop-shop for all things Mercedes-Benz. Between our expansive new and Certified Pre-Owned inventory, state-of-the-art Mercedes-Benz showroom, as well as our valuable Service specials and Parts specials, you'll feel at home when you visit our showroom on E. Jericho Turnpike in Huntington, NY. Schedule your next appointment with us online or contact us with any questions you may have about Mercedes-Benz repairs and maintenance. We look forward to assisting you!