Sales Consultant Brian Haney Recognized As One Of 2019's Best Of The Best Sales Consultants!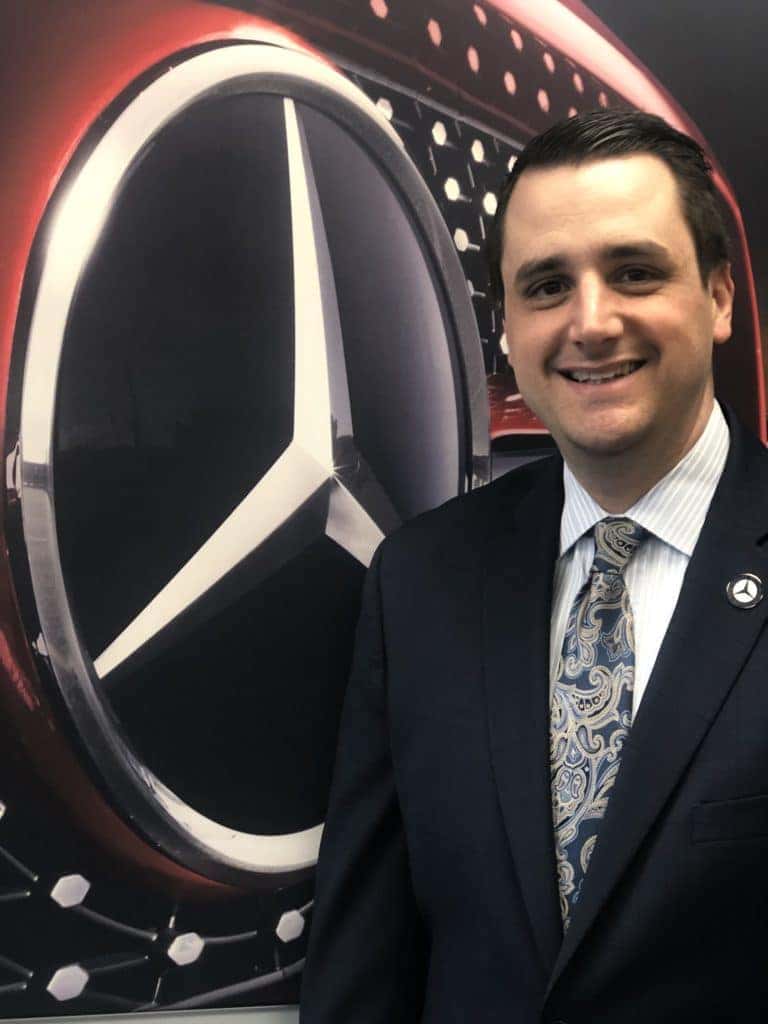 Our very own Brian Haney has been recognized as a Best of the Best Sales Consultant for 2019 by Mercedes-Benz USA! We could not be more proud, yet we are not surprised as Brian always strives to provide the best to each and every customer of our Mercedes-Benz dealership in Huntington, NY. Brian was among a list of the top 10% of Mercedes-Benz Sales Consultants across the entire country. This prestigious award was based on number of vehicles sold during the 2019 Best of the Best program time period.
From Smithtown, NY, Brian got his degree from Stony Brook University and joined Mercedes-Benz of Huntington in 2005, starting off in our Business Development Center and moving his way up to be one of our top salespeople! He enjoys what he does very much, as cars have always been a passion of his. He utilizes his knowledge and passion for cars to give his clients the best experiences, which in turn leads to happy customers who continue to return to Brian. When he is not busy selling new Mercedes-Benz vehicles and Certified Pre-Owned Mercedes-Benz vehicles, he enjoys going to the beach, playing a round of golf, or spending time with his wife Rachel and son Cameron.

We would like to take the time to congratulate Brian on this remarkable achievement! Thank you for all that you do for our dealership, as well as our valued customers. If you are looking for a Mercedes-Benz C-Class, Mercedes-Benz GLC, or Mercedes-Benz CLA Coupe, be sure to see Brian or one of our other excellent Sales Consultants. Contact us today to find the next Mercedes-Benz of your dreams, or stop into our showroom today, located on E. Jericho Turnpike in Huntington, to say hello in person!