My Car Is Making Strange Noises: What Does This Mean?
More often than not, out of the ordinary or strange noises coming from your vehicle can be very alarming and stressful for the driver. Many times, different noises mean different issues that can be diagnosed. With help from the Mercedes-Benz of Huntington Service Department, you can diagnose the noises you are hearing and bring your Mercedes-Benz to Mercedes-Benz of Huntington's Service Center. We have friendly Service Advisors, Certified Mercedes-Benz Technicians, convenient amenities, and ongoing specials to make your service visit a good one.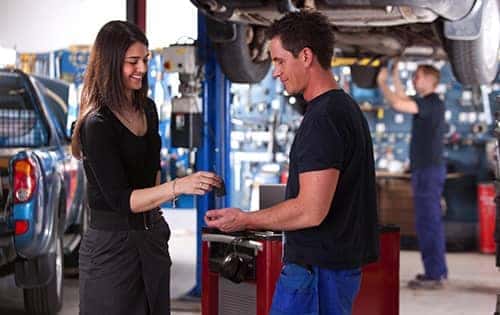 Is Your Mercedes-Benz Making a Screeching Sound from Under The Hood?
There are a few different causes that can be causing this high-pitched sound. One thing it could be is a misaligned or old belt that needs to be replaced. If the sound you are hearing continues after you turn your Mercedes-Benz off, it could be your radiator or pressure cap. In either instance, it would be wise to bring your Mercedes-Benz to Mercedes-Benz of Huntington and speak with a Service Advisor.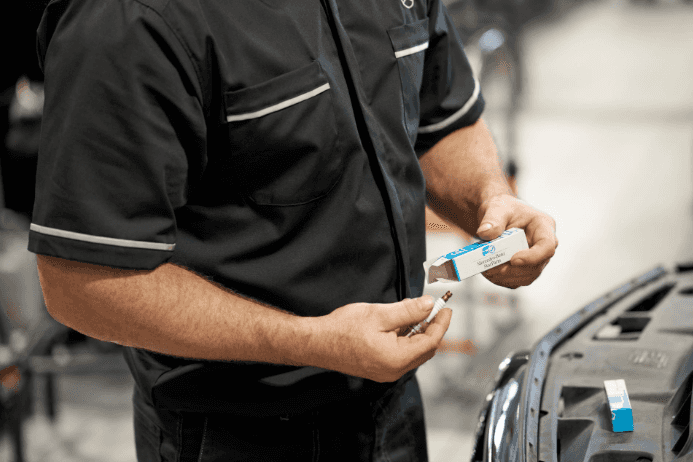 Is Your Engine Pulsing While Idling?
This is more often than not an indication that your spark plugs are due to be replaced. After a certain amount of miles, spark plugs need to be replaced every so often as part of maintaining your Mercedes-Benz vehicle. It is important to keep up on regular maintenance on your Mercedes-Benz, such as *oil changes, spark plug replacements, brake pad replacements, and more. Luckily, our Service Center near Greenlawn, NY is ready to assist you with any maintenance needs you have!
Do You Hear Squealing When You Press On The Brakes?
This is more than likely an indication that your brake pads are worn and need to be replaced. You do not want to wait too long to replace worn brake pads, since if they get too worn it can be very dangerous, and repairs are expensive. Stop into our Service Drive near Huntington Station, NY today to have your brakes inspected by a Certified Mercedes-Benz Technician.

Why Do I Hear A Pulsing Sound As I Increase In Speed?
This may be an issue with the tires on your Mercedes-Benz. It would be a good idea to have you tire pressures, tire tread, and wheel balance checked at the Mercedes-Benz of Huntington Service Center. You can even drive into our Service Drive and drive over our Tread Spec machine, which will give you and your Service Advisor lucrative information on your tires and the remaining tread they have. If you are in need of new tires, we have our Mercedes-Benz Tire Center. We also have many tire promotions from tire manufacturers to ensure you get the most for your value.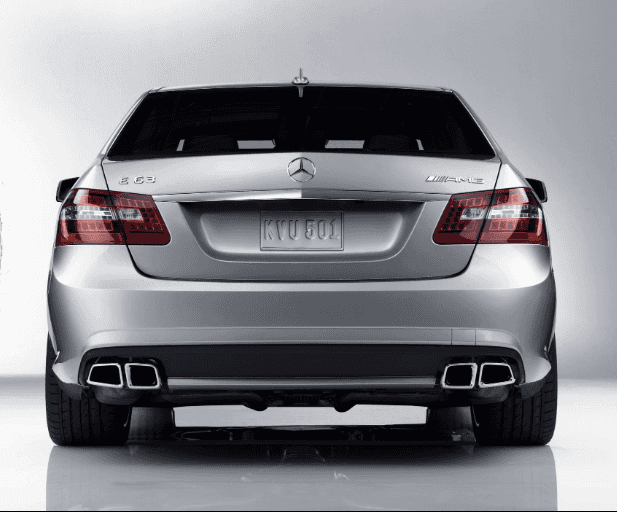 Why Is There A Loud Noise When I Accelerate?
This could possibly be related to an issue with your exhaust system. Make sure to bring your Mercedes-Benz to our Service Center near Commack, NY to get the exhaust system inspected by a Mercedes-Benz Certified Technician.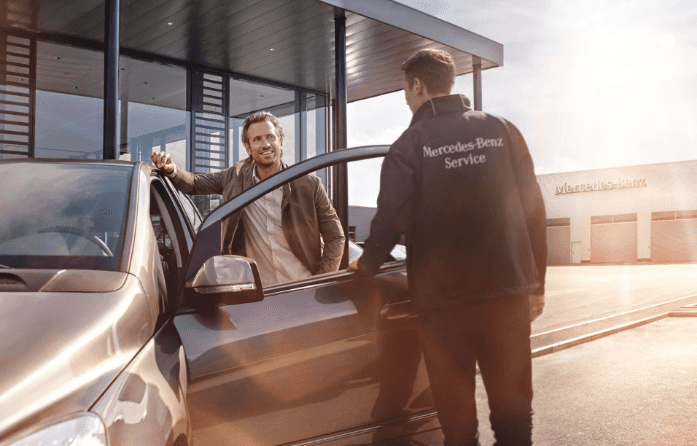 Bring Your Mercedes-Benz to Mercedes-Benz of Huntington For Any Maintenance or Repairs!
We are here to help at Mercedes-Benz of Huntington for any other noises or issues you may be having with your vehicle. Be sure to stay on top of maintaining your Mercedes-Benz vehicle to ensure it runs like new for many years to come. Mercedes-Benz of Huntington's state-of-the-art Service Center near Northport, NY will ensure your vehicle receives the highest amount of care. Schedule your next service appointment with one of our friendly and knowledgeable Service Advisors or contact us with any maintenance or repair questions today at (888) 419-0712!