Mercedes-Benz Drive Pilot- The World's First Internationally Certified Level 3 Automated Car Technology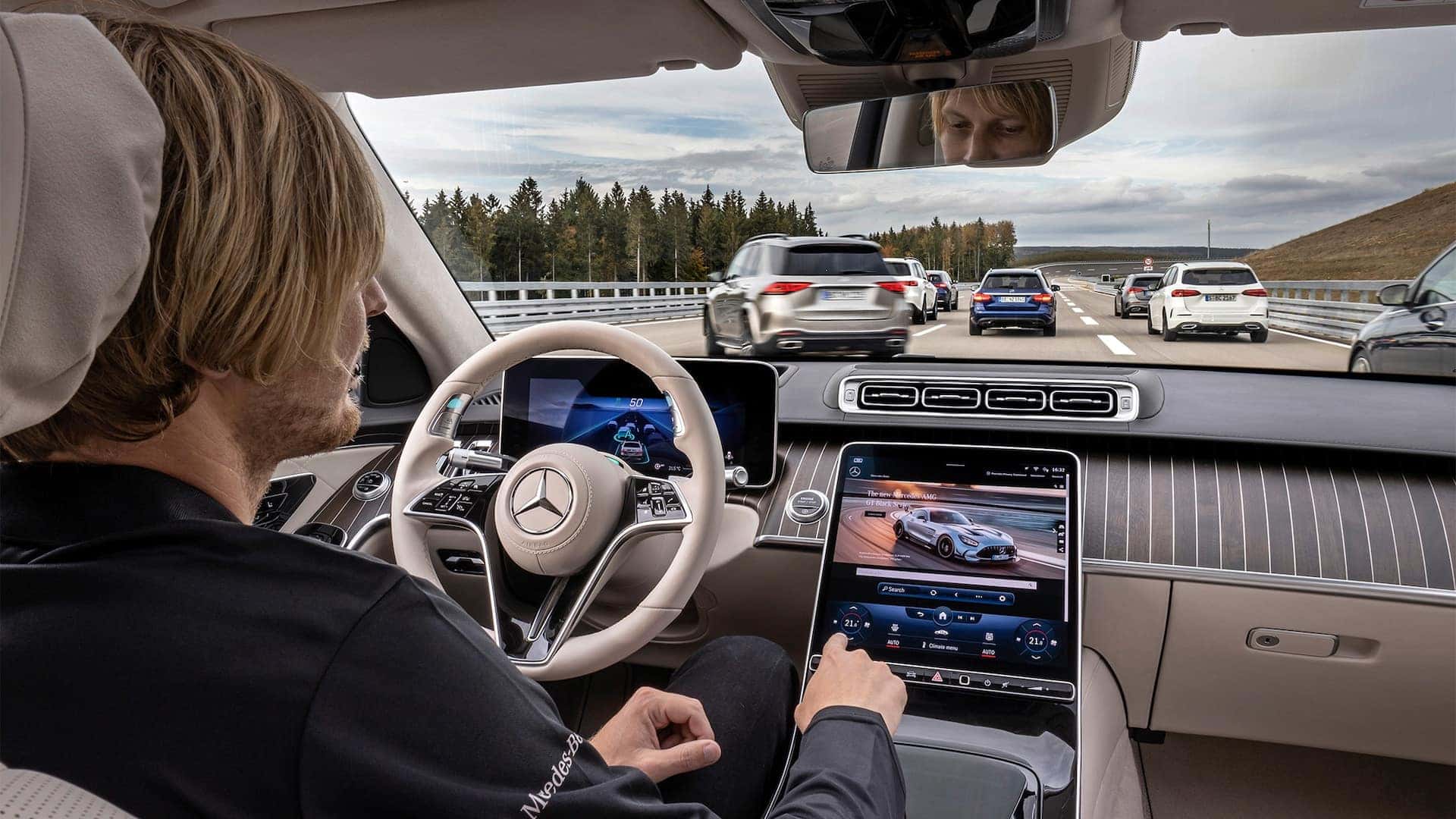 Being one of the leaders of the automotive industry, it comes as no surprise that the Mercedes-Benz Drive Pilot has been the first automated car technology to be internationally certified at SAE Level 3! With safety and technology being the pillars upon which Mercedes-Benz has created their company, it only makes sense. It is no wonder that the German company is so loved all over Long Island, New York, and across the world.
Since May of 2021, the Drive Pilot has been available for the S-Class and 2022 EQS lines from Mercedes-EQ. With the Mercedes-Benz 2022 EQB having just arrived at our dealership, we can just feel the future coming.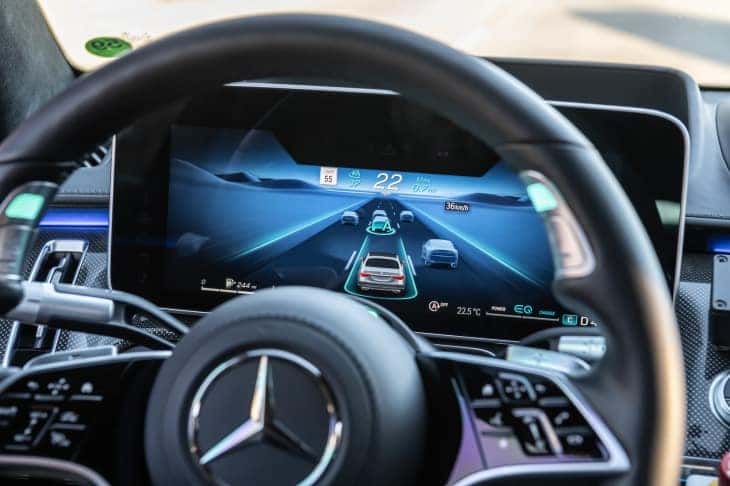 What is Automated Driving?
Automated driving is form of self-driving. An autonomous vehicle is a vehicle capable of sensing its environment and operating without human involvement. This means, when you are driving on the LIE, Northern State Parkway, or even Jericho Turnpike, your vehicle would take it's surroundings into account and act accordingly. This sure would help those who commute from Huntington to New York City!
SAE International has stated different levels of driving automation ranging from SAE Level 0, to SAE Level 5.
The SAE Level 3 Certification that Mercedes-Benz has received, states that the human in the driver seat is not driving when the automated features engage, and that when the feature requests, the human must drive!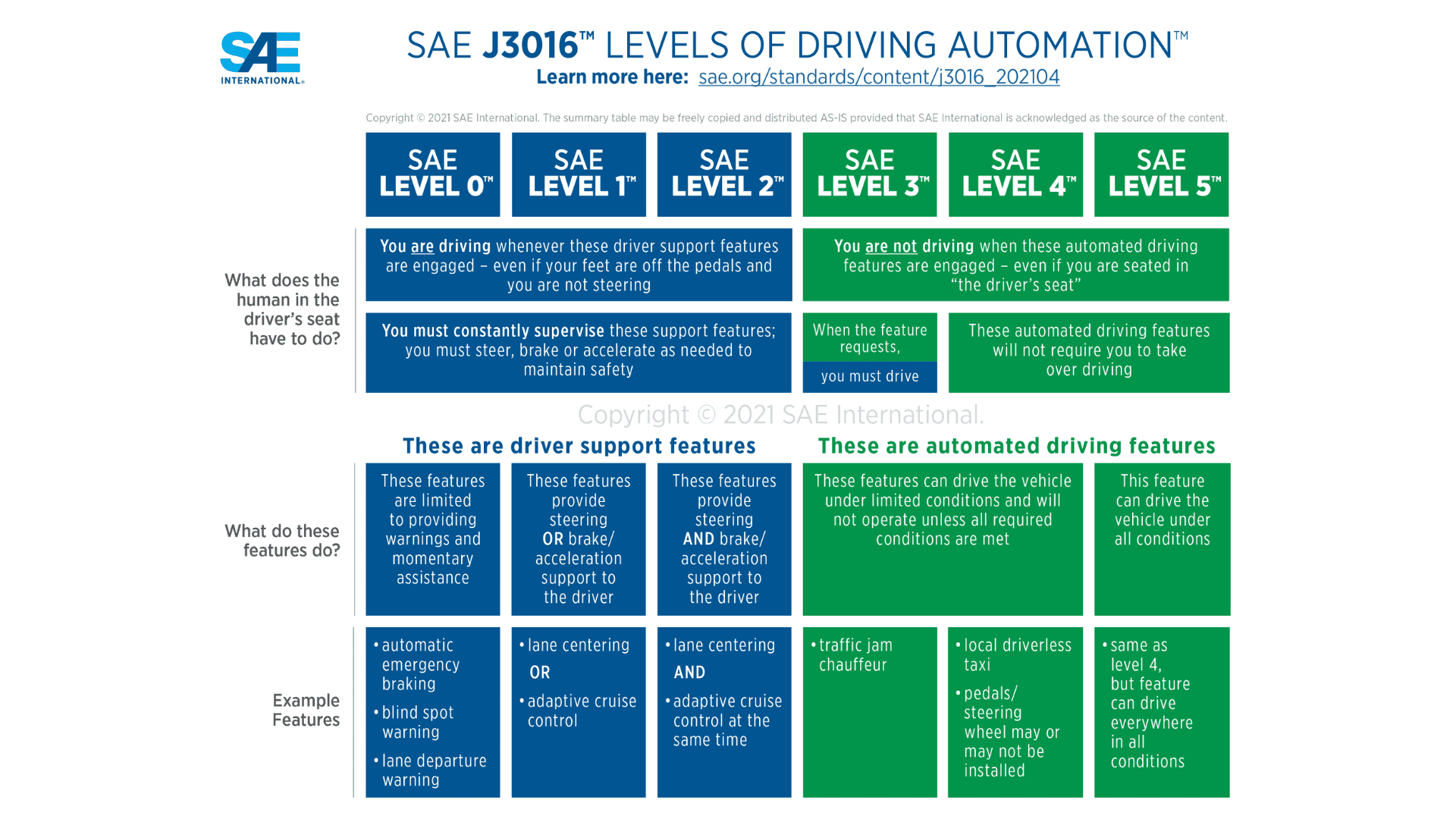 The automated technology controls features such as braking, steering, power supply, and more, by using radar, cameras, LiDAR, ultrasound, moisture sensors, and microphones. There are over 30 different sensors in total!
Following the activation of DRIVE PILOT, the system controls speed and distance, while also keeping the vehicle in its own lane.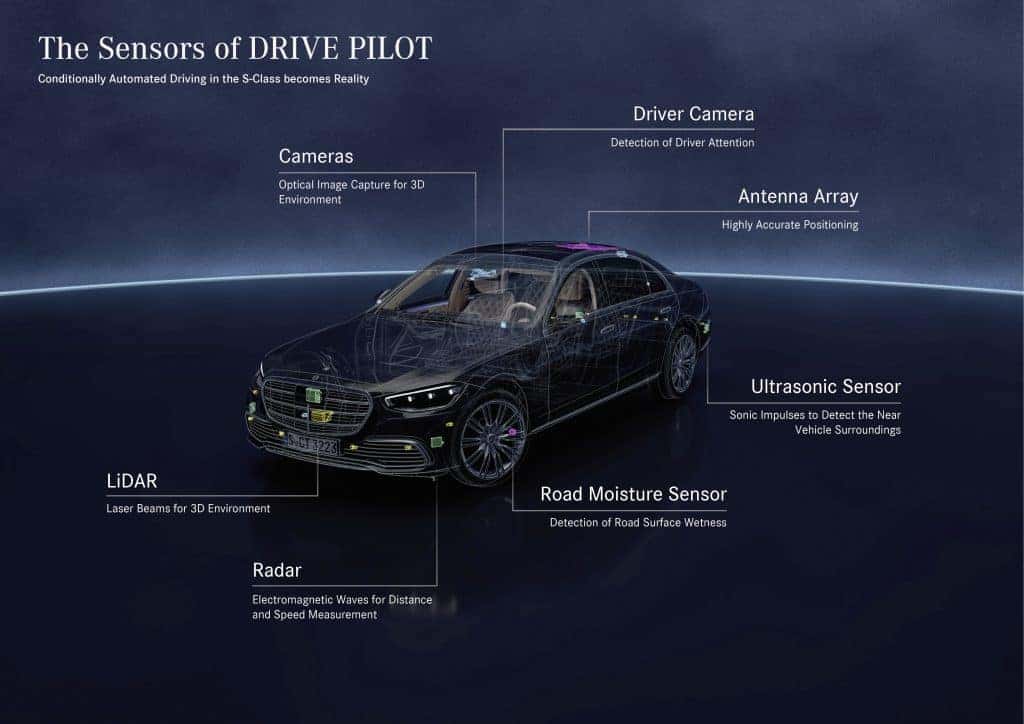 What will this mean for the future of the automotive industry? More self-driving cars as the market attempts to gain an edge over one-another perhaps! In the meantime, Mercedes-Benz has announced that the brand has taken things one step further with the introduction on INTELLIGENT PARK PILOT for the future facilitation of fully automated driverless parking to SAE Level 4. Let's stay tuned to see what the future of automotive technology holds, with Mercedes-Benz at its forefront!