How To Protect Your Car From Hail
It seems like lately on Long Island there has been lots of unpredictable and crazy weather, especially near East Northport and Commack. This summer has brought lots of rain, thunderstorms, and crazy weather so far, especially this past weekend. This past weekend many people in the Long Island area saw hail falling from the sky, which also brought gusty winds that brought down trees and power lines. One may ask, how do I protect my vehicle from sustaining hail damage during a storm? We here at Mercedes-Benz of Huntington have compiled some tips for you to protect your beloved Mercedes-Benz should a hail storm hit Long Island again.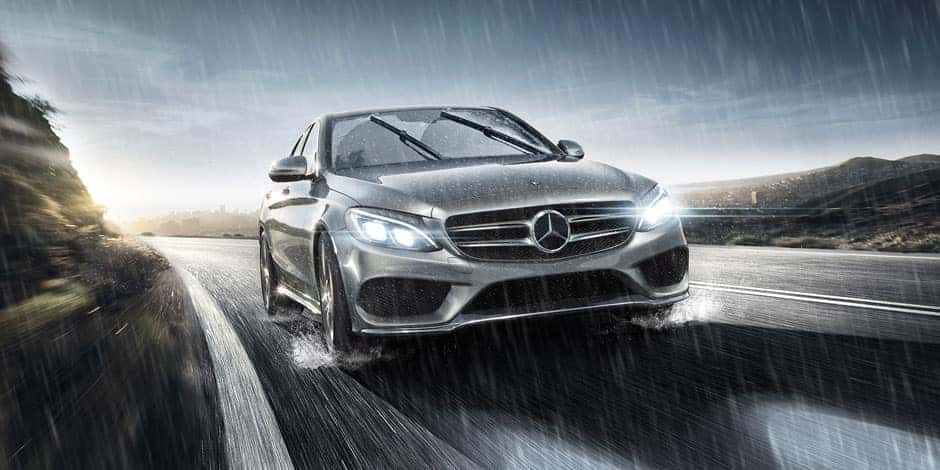 Park Your Mercedes-Benz in Covered Parking
For those that may not have the luxury of having a garage to park your vehicle in, there are many other options to keep your vehicle covered during a storm. One option is to invest in a low-cost carport that your vehicle can park under. Not only would it protect your car from any hailstorms in Huntington Station, but it also would keep your car out of the sun and cooler in the summertime, not to mention protect from sun damage.
If you get word that there is a potential for hail in the areas of Cold Spring Harbor and Fort Salonga, you can also keep a list of addresses where there is public covered parking, such as a public parking garage. If you need to go under cover last minute, it is a good idea to park under a gas station canopy, or also park next to a large building to prevent the hail from hitting your vehicle. For example, if a storm is coming from the east, park on the west-end of the building. The building may be able to shield your car if the winds are strong enough.
Use Blankets or a Car Cover
It may be a good idea to invest in a car cover to not only protect your vehicle from hail damage, but also from other natural elements your car is exposed to outside. If you are in a pinch and do not have access to a car cover, you can also cover your car with blankets. You can utilize duct tape at the bottom of the car to keep the blankets on your car during the storm. There are also many car covers and other Mercedes-Benz accessories that will help keep your car looking like new.
When in a pinch, if you cannot find blankets to utilize or do not have a car cover, you can use your floor mats on top of your car. While they could blow away, and they may not protect the entire car, they can still minimize any hail damage that could be possible.
Drive Toward or Away From It
Windshields on vehicles are designed to withstand impacts. Whether it is rock chips, road salt during the winter, or hail during a hailstorm, your windshield should be strong enough to take a beating. However, your side windows may not be as resistant and can get damaged by hail. This is why it is best to travel either toward or away from it, depending on which direction the hail is coming from.

While we are lucky enough on Long Island to not get hail too often, it does happen every now and then. That is why it is a good idea for Mercedes-Benz drivers from Halesite, all the way to Northport to be informed on what to do to protect their vehicles during a hail storm. If you have any questions about possible hail damage to your vehicle, feel free to reach out to our Service Department, where we can lead you in the right direction to repairs, or potentially a Mercedes-Benz Certified Body Shop. Our friendly staff is dedicated to you every step of the way to ensure your vehicle looks and runs like new, which is why many Greenlawn drivers choose to make their appointments and regularly maintain their Mercedes-Benz at our Service Center. Be sure to contact us today with any questions you may have, or stop by our dealership today, located at 1103 E. Jericho Turnpike, Huntington, NY 11743.