How Should I Prepare My Mercedes-Benz for the Fall?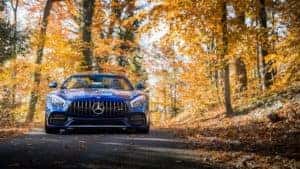 October is National Car Care Month, making this the perfect time to read up on how to best prepare your Mercedes-Benz for the coming fall months. Saying goodbye to the warm weather and wineries on the North Fork or even out East of the Island such as the Wölffer Estate Vineyard, Roanoke Vineyards, the Macari Vineyards, or even Del Vino Vineyards in Northport is hard, but Suffolk County and New York specifically, gets extremely cold in the fall and winter months, so making some changes in how you take care of your car is integral to it's lifespan and overall the quality of how your car will drive under the harsh chilling conditions and circumstances. Here are some great points to keep in mind when taking care of your car from Mercedes-Benz of Huntington or anywhere else, this fall and winter.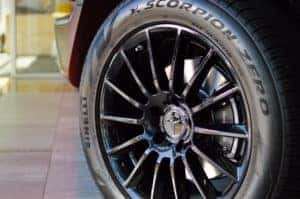 Check Your Tires. Whether you're using Michelin, Goodyear, or even Pirelli, your tires play an obvious but important role for your car. They endure the hazards of the road to keep you on your way to wherever life takes you whether that be work, groceries at the King Kullen on New York Avenue, Stop & Shop in Huntington Village, IGA Supermarket in Fort Salonga, your doctor's office in Greenlawn, or even the Brentwood Train Station. You can make sure your tires are kept in good condition by checking your tread and pressure about once a week. Although you may have some time before purchasing your winter tires from our Tire Store with our Parts Department, they still may be in need of replacement, especially since the constantly up-and-down weather in the fall causes tire pressures to drop and rise. If you can't tell if your tires need replacing check out our other blog post " How To Tell If You Need New Tires On Your Vehicle "  or bring your luxury sedan, SUV, coupe, or convertible into our Service Department to have them looked at by one of our knowledgeable Service Advisors.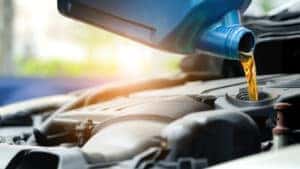 Check Your Fluids. With all the summer road tripping to the Catskills, Adirondacks, Hudson Valley, Bear Mountain, and even across the country driving to colleges, like the University of Albany, the University of Rhode Island, or even somewhere in Suffolk County such as Stony Brook University, your vehicle uses more of its resources than you may think. Be sure to check on your coolant, engine oil, power steering, wiper, brake, and transmission fluid. If they seem to be low, stop into our service drive, where you won't even have to leave your car and your fluids can be topped off!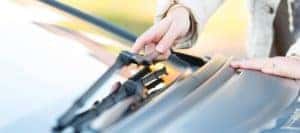 Check Your Windshield Wipers and Your Lights. When the Cold Spring Harbor roads start getting colder, making them more icy and slippery, it's imperative that you are able to see properly by having wipers that work, as well as that you are able to be seen by checking to see if your headlights and tail lamps are in working condition. Not only will the roads become more challenging to drive on, but it will also become darker sooner in the day in New York, an even bigger reason to make sure that both your lights and wipers are in good condition!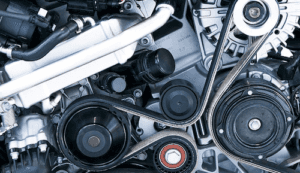 Look Over Your Belts and Hoses. When you don't regularly check your hoses and belts, it can lead to an unexpected high repair cost when you finally see a hose is too loose or a belt is far too damaged to drive your car. Catch them with some time to spare with regular inspections and have them replaced once they start showing signs of wear and tear.
Inspect Your Brakes. While you should be checking your brakes year round, during the colder months is a time when driving with inadequate brake pads or rotors is especially risky. Brakes in bad condition can lead to danger on wet, icy, snow covered, or slushy roads in the winter. Have our Service Department take a look at the condition of your brakes before the cold approaches. You don't want to be stranded on the side of Commack Road after a winter mishap, so its better to get your brake repair in Huntington before it's too late!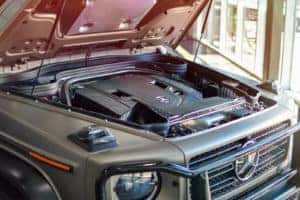 Test Your Battery. Perhaps arguably one of the most important things you'll want to check on is your battery. In the summer, the heat drains your battery, while the fall and winter chill kills them. The time in between fall to winter is the time when most people's batteries end up needing to be replaced so be sure to have your battery tested for corrosion, starting and charging, having the fluids and charge checked, to be sure you don't end up stranded with a dead battery! Although Mercedes-Benz Roadside Assistance is available to give you a jump start or assist you in getting a tow, or you can use our guide to jump start your vehicle, you can avoid the hassle of using your time by routinely checking and testing your battery.
Since the fall time is the transition to winter, it is important that you check all these things now to keep you safe and comfortable in your car in the approaching cold winter weather. After all, you deserve "The Best Or Nothing" so why should your vehicle deserve any less? For any assistance needed to prepare, come into our Service Department, give them a call for any questions or needed repairs at (631)486-0165, or use our online scheduler to make sure you and your Mercedes-Benz are cold weather prepared!