Fourth of July Fireworks Shows on Long Island, NY!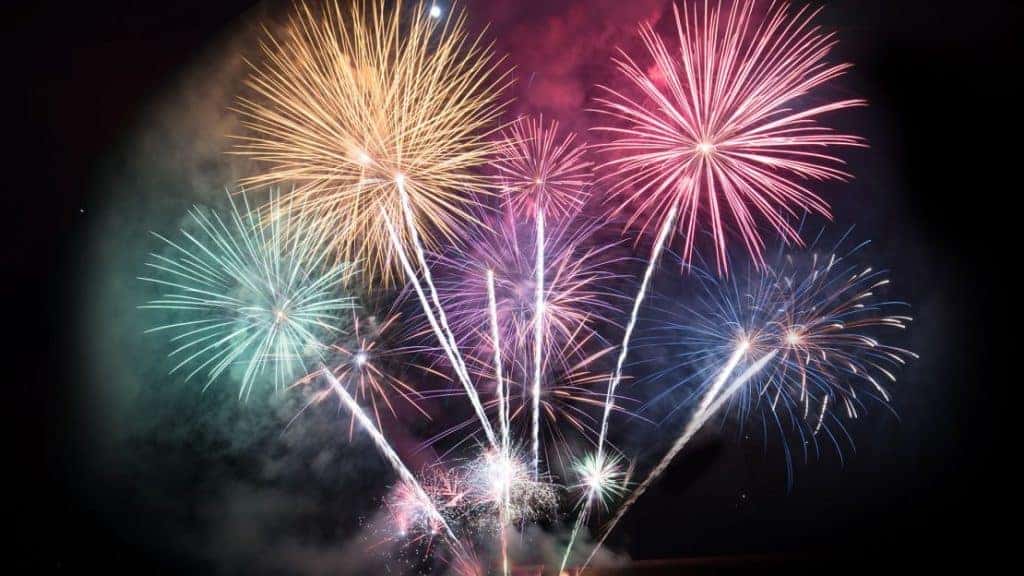 Fourth of July is right around the corner, which means lots of parades, barbecues, and of course FIREWORKS! Long Island drivers from all over Suffolk County, Nassau County, and the East End will be traveling the highways to celebrate this fun holiday, and hopefully in a new Mercedes-Benz or a Certified Pre-Owned Mercedes-Benz! If you don't have any fireworks shows planned to go to this Fourth of July, have no fear! We here at Mercedes-Benz of Huntington have compiled a great list of fireworks shows happening in the Long Island area for you to enjoy!
Wednesday, July 3
Connetquot River Fireworks
Time: 9:15 p.m.
Location: Connetquot River, Oakdale
Start off Fourth of July weekend right by viewing a maginificent fireworks show on the Connetquot River on the South Shore of Suffolk County. This is definetly a show you do not want to miss, and Mercedes-Benz drivers in the Commack and East Northport areas can easily drive down to where the fireworks show is happening via the Sagtikos Parkway and Southern State Parkway. Many of the viewing locations are also some of Oakdale's finest dining locations, including the Snapper Inn and VIEW. There are also many scenic points to view the fireworks, such as Oakdale Yacht Club, Nicoll's Point Marina, Vanderbilt's Wharf, Great River Town Ramp, and Timber Point Marina. Get your holiday weekend started right by taking a ride to this show!
July 4 
Glen Cove's Annual Fourth of July Celebration
Time: 9 p.m.
Location: Morgan Memorial Park
The city of Glen Cove in Nassau County, NY will be having it's annual Fourth of July Celebration on July 4th at 9 p.m. at Morgan Memorial Park. If you are headed out west for the holiday, be sure to take a ride to Glen Cove to check out the celebration! Whether you show up in the Mercedes-Benz C-Class, or the Mercedes-Benz GLS, you are sure to show up in style this Fourth of July wherever you go.
Fireworks Spectacular 2019
Time: 9:30 p.m.
Location: Jones Beach State Park
Headed to the beach to catch some rays this Fourth of July? Be sure to head to Jones Beach and stay for the Fireworks Spectacular happening at the Central Mall. This show is sought out by people from all over Long Island, so be sure to get there early and save your spot! Last year, it was estimated that over 140,000 people went to Jones Beach to see this spectacular array of fireworks. You will definitely not want to miss this, especially if you decide to drive to the beach in a Mercedes-Benz convertible such as the C-Cabriolet, and the E-Cabriolet!
Stars Over Montauk
Time: 8 p.m. – 9:30 p.m.
Location: Umbrella Beach, Montauk
If you are headed out to "The End" this Fourth of July weekend, you will not want to miss the Stars Over Montauk event happening on the night of Fourth of July! Sponsored by the Montauk Chamber of Commerce, the Stars Over Montauk fireworks show is the perfect way to spend the night out east. The fireworks will be centrally located at at Umbrella Beach, but can be best viewed from any location in the town of Montauk!
Friday, July 5
American Picnic with Fireworks by Grucci
Time: 7 p.m. to 10 p.m.
Location: Shinnecock Bay, Southampton
The Hamptons is the perfect place to be on a holiday weekend. There is tons of fun, excitement, and events happening for everyone to enjoy! One event being the American Picnic with Fireworks by Grucci in Southampton, NY. Southampton Fresh Air Home's American Picnic with Fireworks by Grucci will take place on Friday, July 5 from 7 pm to 10 pm, and will include a fun filled carnival with everything you can imagine. Games, stilt walkers, magicians, a picnic with an open-bar, music, and of course…fireworks! You do not want to miss this exciting and fun event if you are headed to the Hamptons this holiday weekend!
Long Beach Fireworks Extravaganza
Time: 7 p.m.
Location: Long Beach & Riverside boulevards
Long Beach is most known for their scenic boardwalk, exciting vibes, and beachfront views. This Nassau County beach will be having their Fireworks Extravaganza on July 5, 2019, with the fun beginning at 3PM. You'll find plenty of craft and food vendors, as well as musical entertainment. It truly is a party in Long Beach this Fourth of July weekend and you can be a part of it! Hop into your Mercedes-Benz this weekend and head to Long Beach via the Meadowbrook Parkway and Loop Parkway to experience the excitement.
Saturday, July 6
John A. Ward Independence Day Fireworks
Time: 9:30 p.m.
Location: Sag Harbor Yacht Club, 27 Bay Street
Presented by the Sag Harbor Yacht Club, there will be Independence Day Fireworks held in memory of the club's most beloved members, John A. Ward. This has been a tradition of Sag Harbor for many years and has become a tradition of visitors of the East End of Long Island. Annually, this show draws around 20,000 viewers, so be sure to get there early to get a good spot! For best viewing bring a blanket to Marine Park or Haven's Beach.