Events Happening Near Huntington, NY In May!
May is always an exciting time here in the Huntington area and Long Island overall. The weather starts to get warmer, the trees are blooming, and spring is officially here! Be sure to kick off the month of May by having some fun in our local community! Check out what the latest events are that are happening this month near Huntington, NY!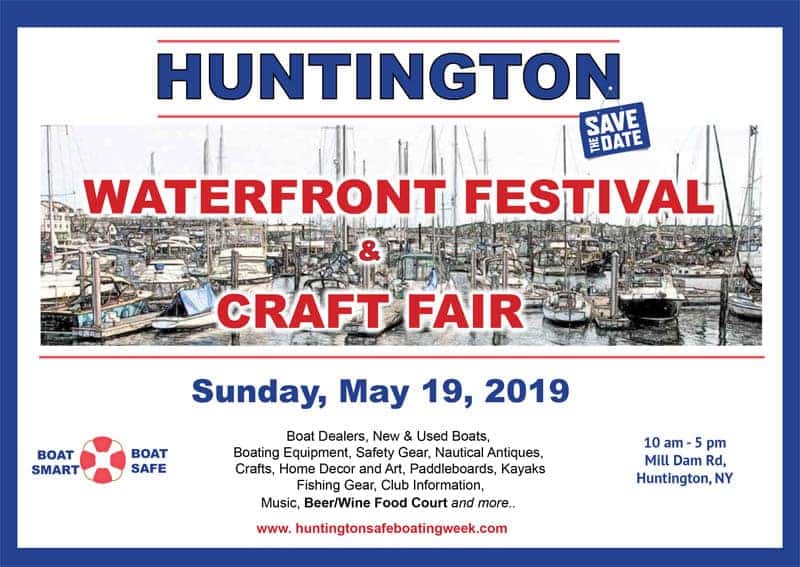 Huntington Safe Boating Week Waterfront Festival 2019
Mill Dam Park, Huntington, NY 11743
Sunday May 19, 2019 10AM – 5PM
Boating season is right around the corner, and what better way to kick off a Long Island boating season than a Waterfront Festival supporting Huntington Safe Boating Week! On top of the opportunity to take a New York State Safe Boating Course, there will also be many vendors, food, drink, and music right on the water. Best of all, Mercedes-Benz of Huntington will be one of the many vendors at this event! We are proud to sponsor this event, and we look forward to seeing you there!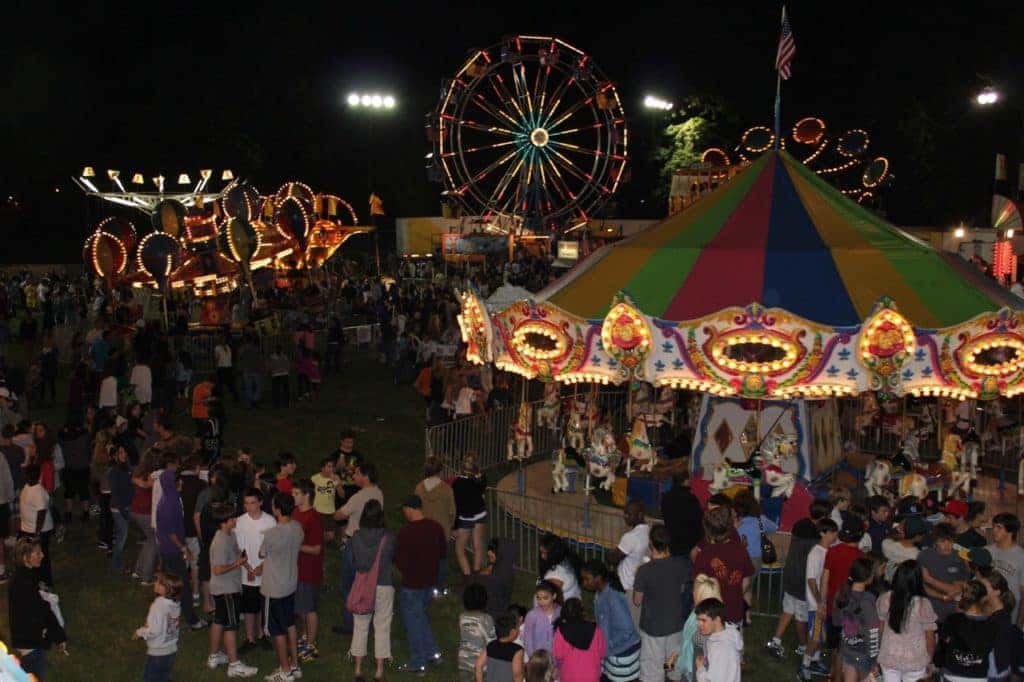 Huntington YMCA 26th Annual Memorial Day Weekend Carnival
Huntington YMCA Athletic Field, 60 Main Street Huntington, NY 11747
Thursday 5/23, 6-10
Friday 5/24, 6-11pm
Saturday 5/25, 1-11pm
Sunday 5/26, 1-11pm
Monday 5/27, 1-7pm
Bring your family for lots of fun at the Huntington YMCA Carnival, happening this Memorial Day Weekend! There is plenty of rides, games, food, and family fun happening at this carnival, and it's no wonder it's the 26th year they have done it! Best of all, there is FREE admission to this event, and Mercedes-Benz of Huntington is also a proud sponsor of the carnival. Be sure to come check us out there when you go!
Long Island School For The Gifted "One World Gala"
274 Jericho Turnpike, Syosset, NY 11791
Friday May 3, 2019, 7:00 PM
The Long Island School For The Gifted will be holding it's "One World Gala" on May 3rd at the North Ritz Club in Syosset, NY! Any generous donations will be going toward the resources for  talented and gifted students of the Long Island School For The Gifted. Make sure you purchase your tickets for this glamorous and prestigious gala event!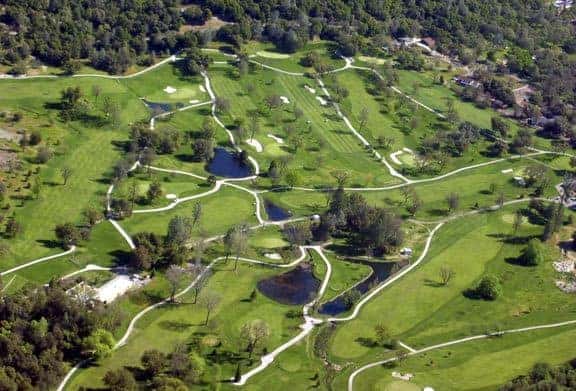 Townwide Fund of Huntington Golf Outing
Cold Spring Country Club, 22 East Gate Drive, Huntington, NY 11743
Thursday May 9, 2019
Nice weather comes plenty of nice golf outings! The Townwide Fund of Huntington will be holding it's golf outing for charity on May 9th at the Cold Spring Country Club in Huntington! Being a part of the Huntington, NY community, we are extremely proud to be sponsoring this event, and we look forward to seeing many members of our community there!
Project PLAY 5K Run/Walk
Heckscher Park, Huntington, NY 11743
Saturday May 18, 2019
The Inaugural Project PLAY 5k benefits Project PLAY.  Project PLAY will be holding their 5K run and walk at beautiful Heckscher Park in Huntington for a Youth Fun Run (6-10) and a 5k Run/Walk open to all ages!
Gather your friends for a morning of fun!  The 5k starts and finishes at the beautiful Heckscher Park and runs along the water on West Shore Road, for an out and back course. There will be a water stop at the 1.5 mile mark along the course.  All participants receive a t-shirt. There will be give-aways, raffle prizes, awards and more!
Awards will be given out to the overall top 3 males and females and the top 3 males and females in each age group. The Youth Fun Run is a 1/4 mile around the lake at Heckscher Park starting at 8:30am. All youth participants will receive a finisher medal. If you are looking to run for a cause through one of Huntington's most beautiful parks, then this 5K run is for you.
Huntington Tulip Festival
Heckscher Park, Huntington, NY 11743
Sunday May 5th, 11 AM – 4 PM
Nothing says springs like blossoming tulips! An annual event in Huntington village, the Tulip Festival is a family-oriented, floral festival featuring more than 20,000 tulips, hands-on children's activity booths, family performances on the Chapin Rainbow Stage, art exhibitions, lectures & demonstrations; refreshment sales booths. The event is held from 11 AM – 4 PM on the first Sunday in May, rain or shine! Kick spring off the right way at the Huntington Tulip Festival!
Northport Craft Fair
Northport High School, 154 Laurel Hill Road, Northport, NY 11768
Sunday May 5th, 10:00AM – 4:00 PM
For those who enjoy hand-made crafts and artistic talent, then the Northport Craft Fair happening at Northport High School is for you. The Northport Craft Fair presents an array of artists and artisans featuring one of a kind creations and designs. Original art, photography, jewelry, crafted candles and natural soaps, olive oils, textiles and much more. Best of all, it is FREE admission for all! Check out the craft fair to find your next favorite craft, or possibly a nice gift for somebody.
Park Shore Spring Carnival
Park Shore Day Camp, 450 Deer Park Road, Dix Hills, NY 11746
Saturday May 18th, 11AM – 3PM
Looking for fun for the kids to kick off the summer? Be sure to check out the Spring Carnival happening at the Park Shore Day Camp in Dix Hills! There is going to be plenty of fun activities for children, including a rock wall, bungee trampoline, giant slides, photo booths, face painting, a live DJ, plenty of food, and more! Your kids will not want to miss this, to be sure to mark it down on your calendar!
Vanderbilt Museum's Evening Planetarium Laser Shows – May 2019
Vanderbilt Museum and Planetarium, 180 Little Neck Rd. Centerport, NY 11721
Every Friday and Saturday from now till May 31st, the Vanderbilt Museum will be holding evening Planetarium Laser Shows for all to enjoy. Be prepared to be amazed as these laser shows are simply stunning at night! You and your family will enjoy the educational experience of going to the Vanderbilt Museum and Planetarium, as well as the fun you'll have enjoying the laser light show. Be sure to purchase your tickets now to not miss out on this "out of this world" experience!
Saint Anthony's 30th Annual Golf Outing
Huntington Crescent Club, 15 Washington Drive, Huntington, NY 11743
Monday May 6th