"2020 BMW X5 xDrive40i vs. Mercedes-Benz GLE 450: Luxury SUV Rivalry Continues" From Motor Trend
In the automotive world there have been many well-known rivalries between brands. One of which of course, is Mercedes-Benz vs. BMW. Both brands have been pioneers in the luxury vehicle industry for years, especially with their luxury SUV offerings, the BMW X5 and the Mercedes-Benz GLE. These two models have been around for over a decade, and pioneered the luxury SUV segment back when the Mercedes-Benz GLE was formerly known as the Mercedes-Benz ML. With both models being re-done in the past year, Motor Trend decided to take a look at the two rivals side by side and compare the two, and we think this will help our Huntington and Northport drivers that are currently shopping for their next luxury SUV!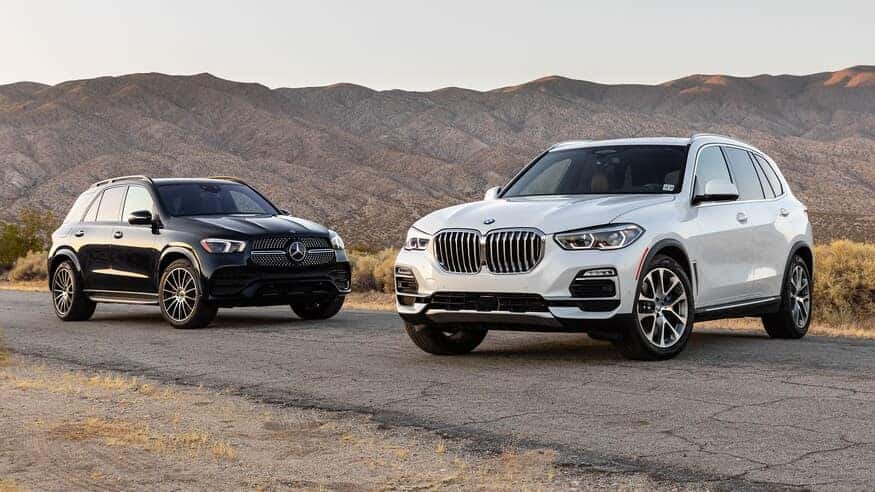 Mercedes-Benz was among the first to produce a luxury SUV when it introduced the original M-Class for the 1998 model year. Fast-forward to today: Mercedes-Benz has introduced the current GLE-Class that is still a pioneer in technology and luxury, featuring the newest infotainment system, the Mercedes-Benz User Experience also known as MBUX. With MBUX, you can utilize casual voice commands just by saying, "Hey Mercedes!" similar to Amazon Alexa, Apple's Siri, and other smart technology systems. The BMW X5 has been around for nearly as long as the Mercedes-Benz GLE. BMW's latest iDrive system also has an assistant feature just like MBUX.
In Motor Trend's comparison, they compared a 2020 BMW X5 xDrive40i with a 2020 Mercedes-Benz GLE 450 4MATIC®. The 2020 BMW X5 xDrive40i starts at $61,695 and Motor Trend's test vehicle was priced at $73,980, while the 2020 GLE 450 starts at $62,145 and their test vehicle was priced at $84,640. Overall, Motor Trend deemed the BMW X5 earned second place, while the Mercedes-Benz GLE was the champion in this test.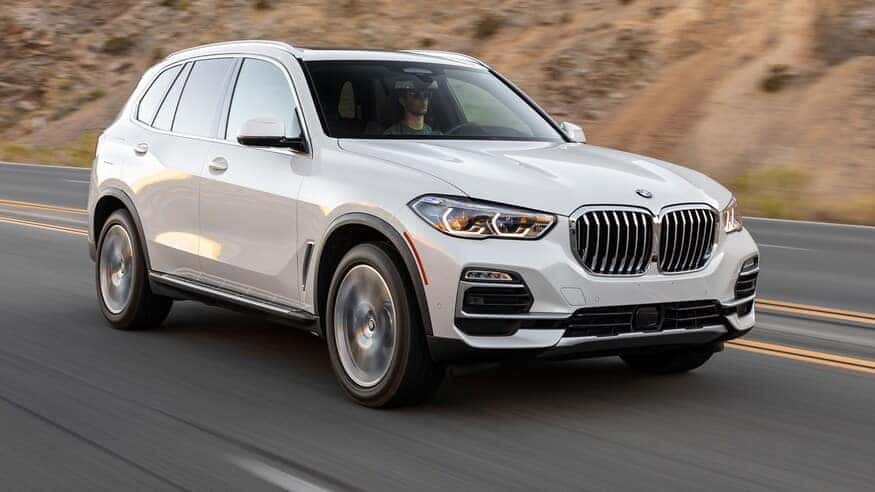 The difference in driving was very noticeable to Motor Trend between the two similarly equipped SUVs. Motor Trend stated, "The X5 is sure-footed on the road, but its disconnected nature makes it feel like you're behind the wheel of a robot. "Steering is quick and linear, but it doesn't provide the feel or feedback one would expect from a classic BMW," features editor Christian Seabaugh said. "It's missing that organic sensibility that the Mercedes somehow captures."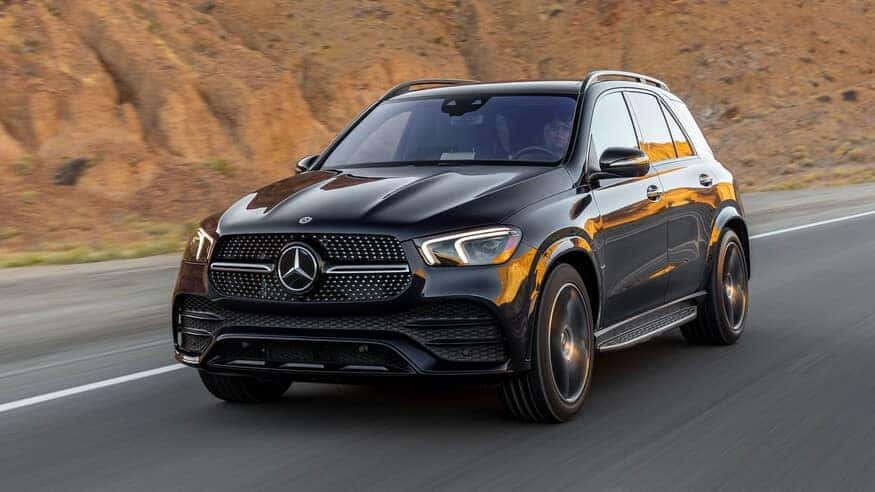 Meanwhile, the GLE wowed Motor Trend with it's performance and driving abilities. Motor Trend had this to say about the GLE, "On the road, the GLE 450 continues to rise above its rivals. For its size, it handles better than you'd expect, especially when equipped one of the two available air suspension options. It goes down the road in a predictable, controlled manner thanks to its excellent body control, superior chassis calibration, and communicative steering. Mercedes' 3.0-liter turbo I-6, which features a 48-volt mild hybrid system, provides plenty of power and easily moves the GLE 450. With the integrated starter generator assisting the engine, you get smooth power delivery and a wide torque band. The nine-speed automatic transmission shifts quickly and decisively. Even when you suddenly mat the accelerator to pass slow-moving traffic, the gearbox gives you the right gear and puts the engine in its powerband."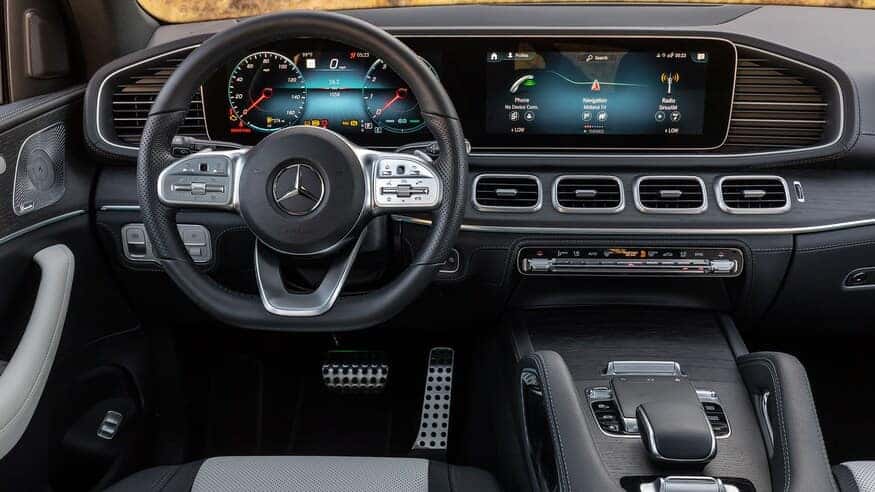 The voice commands available in the MBUX system were appreciated by Motor Trend testers, as well as the touch screen controls. These two methods of navigating the infotainment system were found to be the most effective and straightforward. While BMW's iDrive system received many updates, they still did not find it to be up to par with Mercedes-Benz. Motor Trend stated, "In typical German fashion, many functions are buried in submenus, and this partially negates the benefits of the responsive touchscreen. Wireless Apple CarPlay, which requires a yearly subscription fee after a year of ownership, didn't work smoothly and kept cutting out. Detroit editor Alisa Priddle complained that instead of embracing connectivity, BMW is fighting it by making it hard to pair your mobile devices with its vehicles." It's important to note that Mercedes-Benz offers Smartphone Integration through Apple CarPlay and Android Auto standard in the GLE, and with no yearly subscription fee.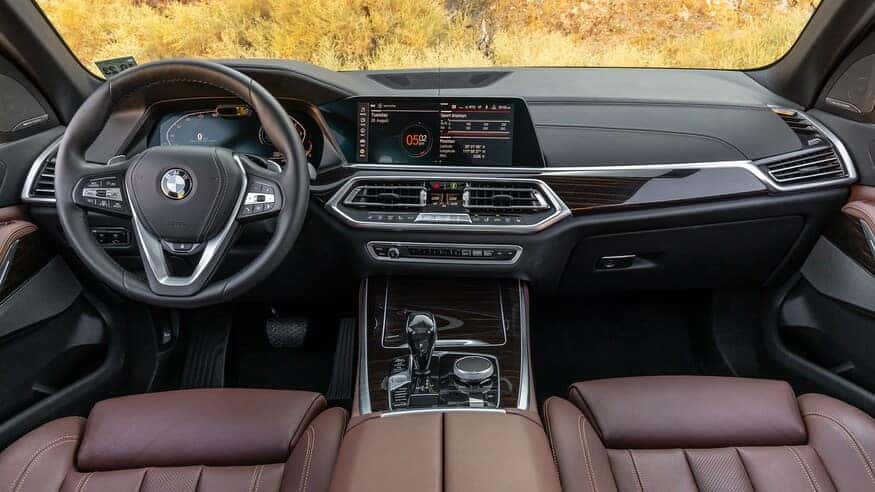 In the end, Motor Trend has dubbed Mercedes-Benz the winner of the rivalry between the two luxury SUVs. They state at the end of their article, "The attention to detail is impeccable, and the materials chosen for the interior are appropriately luxurious. As a result, the GLE 450 exudes a truly premium aura. You see and feel where that extra $10,000 you spent went the moment you get in the vehicle. The GLE 450's better-balanced chassis makes it easy to drive, the spacious cabin provides everyday practicality, and the spiffy appointments add a level of panache and sophistication missing in the X5. For those reasons, the 2020 Mercedes-Benz GLE 450 takes the win."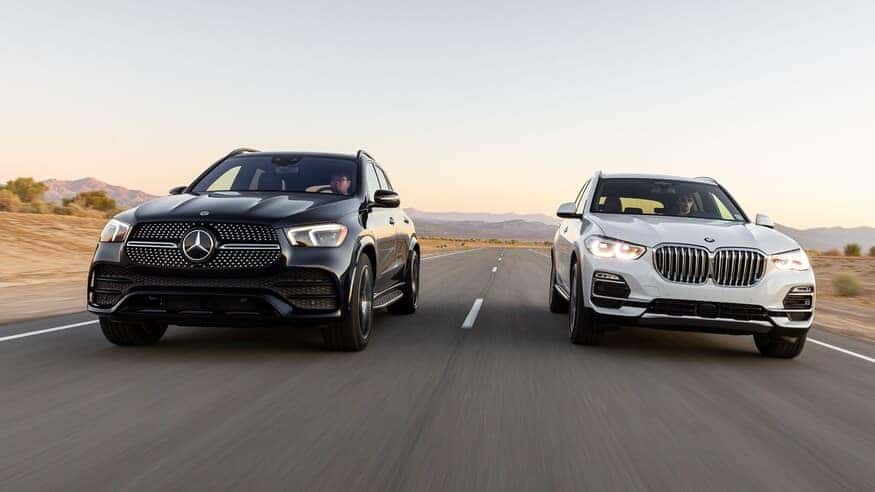 Now that you've read about the two SUVs and what Motor Trend thinks of them, stop into Mercedes-Benz of Huntington today and see the Mercedes-Benz GLE for yourself! Our friendly and knowledgeable staff are always ready to assist our customers into their next Mercedes-Benz, and provide them with our award-winning customer service. With all the added perks of purchasing a Mercedes-Benz from Mercedes-Benz of Huntington, it's no wonder drivers in the Cold Spring Harbor, Centerport, and Greenlawn area all rave about our local Mercedes-Benz dealership near Huntington Station, NY. Be sure to contact us today about our new Mercedes-Benz vehicles, as well as our Certified Pre-Owned offerings! Our dealership is conveniently located in Huntington, NY at 1103 E. Jericho Turnpike, and serves customers coming from Commack, East Northport, Fort Salonga, and the North Shore of Long Island. We look forward to assisting you!