Do I Have To Take My Mercedes-Benz To The Dealer For Service?
While it's your choice to take your vehicle where you want for maintenance and repairs, there are tremendous benefits to servicing your Mercedes-Benz at your Mercedes-Benz dealership near Huntington, NY. It's no wonder Mercedes-Benz drivers in the Huntington, Commack, and Greenlawn areas all choose Mercedes-Benz of Huntington to service their vehicles. Here are some benefits to servicing your vehicle through a Mercedes-Benz Service Center near Huntington Station, NY.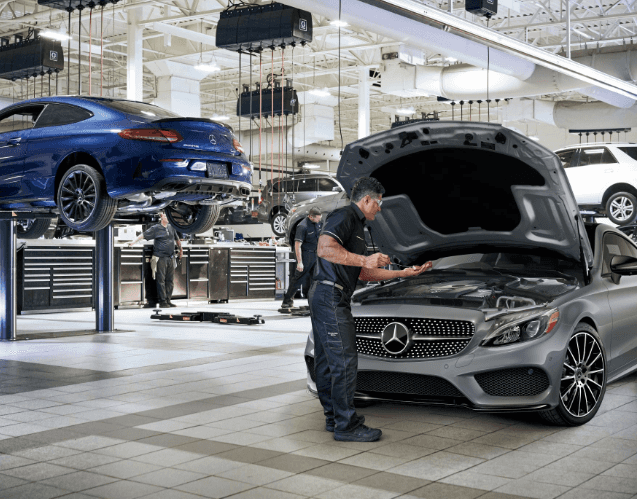 Factory Trained Technicians
We take great pride in ensuring all of our technicians are Mercedes-Benz Certified and continue their learning on Mercedes-Benz products. Our technicians take all required certifications as designated by Mercedes-Benz USA, which makes them experts at the ins and outs of Mercedes-Benz. Whether you are taking your Mercedes-Benz C-Class Sedan in for Express Service, or your Mercedes-AMG vehicle in for a brake repair service, you can count on our Mercedes-Benz Certified Technicians to provide the upmost care to your vehicle.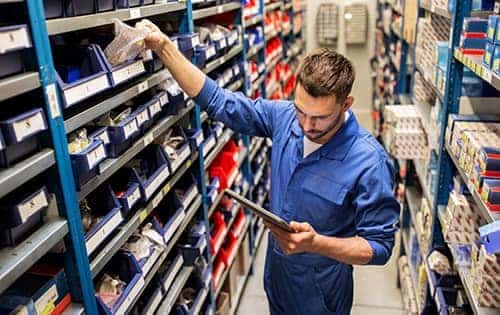 Genuine Mercedes-Benz Parts
At Mercedes-Benz of Huntington, you can count on genuine Mercedes-Benz parts being used every single time you bring your vehicle in for service. There are many benefits to using Mercedes-Benz Genuine Parts, such as the parts being a direct fit for your vehicle specifically. Your vehicle only gets the best of the best, since you are driving the best of the best.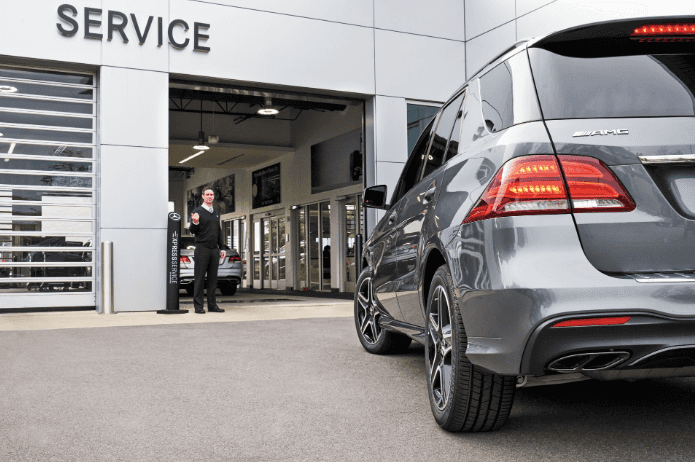 Mercedes-Benz Warranty
If you are looking to get Mercedes-Benz warranty repairs done, or you are looking to remedy a Mercedes-Benz recall, this can only be done through an authorized Mercedes-Benz dealership. Mercedes-Benz stands behind their products, and whether you are looking for repairs through your New Vehicle Warranty, or your Certified Pre-Owned Warranty, our Mercedes-Benz dealership near Dix Hills is able to help. Not to mention, when you use Mercedes-Benz genuine parts through our Parts Department you get a 2 year Parts Limited Warranty for peace-of-mind. You won't get that anywhere else!
Pre-Paid Maintenance Available
We get it. Maintenance on your vehicle can add up and be pricey. However, you can look into a pre-paid maintenance package to not have to worry about laying out costs during each service. Customers who have purchased prepaid maintenance for their new Mercedes-Benz or Certified Pre-Owned Mercedes-Benz vehicles save up to 30%* as opposed to paying for maintenance as you go. With prepaid maintenance, you can easily and properly service your Mercedes-Benz according to the manufacturer's specifications, thus maintaining the resale or residual value of your vehicle. Prepaid maintenance is definitely worth looking into, and only available through a Mercedes-Benz dealer.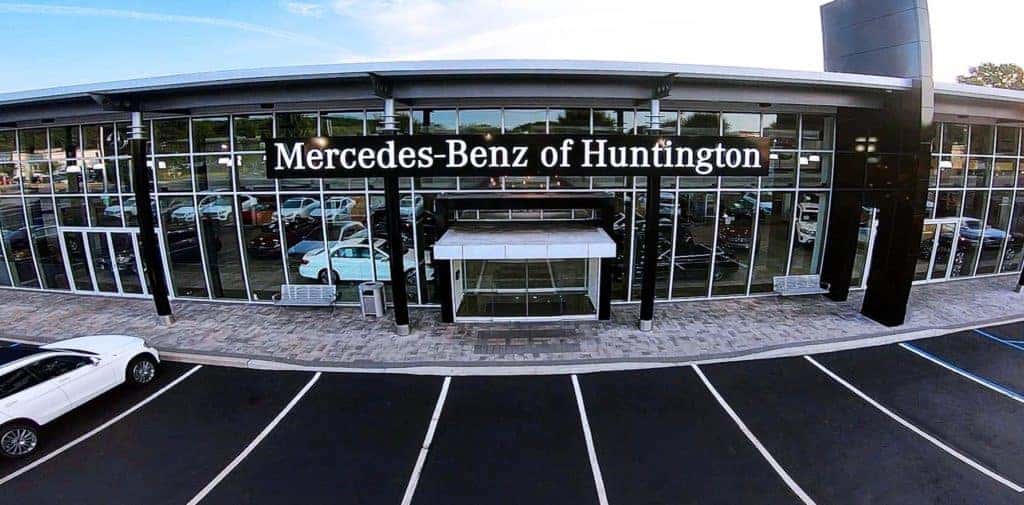 Your One-Stop Shop For All Things Mercedes-Benz!
Mercedes-Benz of Huntington is always here to help every step of the way. Our friendly staff is ready to assist our customers with anything Mercedes-Benz. Whether you are looking to schedule your next service, or you are interested in leasing or financing, we are ready to help! There are many perks to purchasing and servicing your Mercedes-Benz through us, including a multi-lingual staff, luxurious customer lounge and amenities, and more! Contact us today to experience all we have to offer, or visit our showroom today at 1103 E. Jericho Turnpike, Huntington, NY 11743. We look forward to assisting you!