When Should You Put On Snow Tires in New York?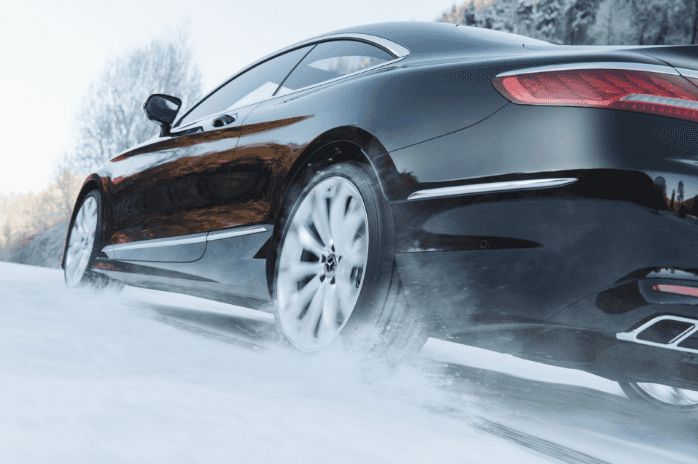 As the weather starts to cool down and the leaves start to change here on Long Island, we can't help but start to prepare for the upcoming winter. Before we know it, snow, ice, and cold weather will be here just as fast as the winter holiday season! One question that comes up when preparing for the winter is, "When should I put snow tires on my vehicle?" The best time to put your snow tires on is around or after Thanksgiving time. Around that time, as you start to prepare for the winter time, and for the holidays, be sure to add "Install Winter Tires" to your to-do checklist and have the following benefits when winter weather does arrive:
Stronger road grip in snowy conditions
Reliable braking
A break for your vehicle's all season tires
Greater tire replacement and service savings down the road
Should I Put Winter Tires or All-Season Tires on My Mercedes-Benz?
All season tires are designed for a composed ride and fuel-efficiency; they can perform in all sorts of conditions, but they are prime in the spring and summer. That is not to say that all-season tires will leave you stuck. However, if you are looking for the best performance in snowy and icy conditions, winter tires are the way to go. Winter tires are intended primarily for snowy weather, and include these unique qualities:
Rigid yet flexible tread rubber for better traction
Deep tread depths to prevent snow accumulation
More biting edges for improved grip in icy conditions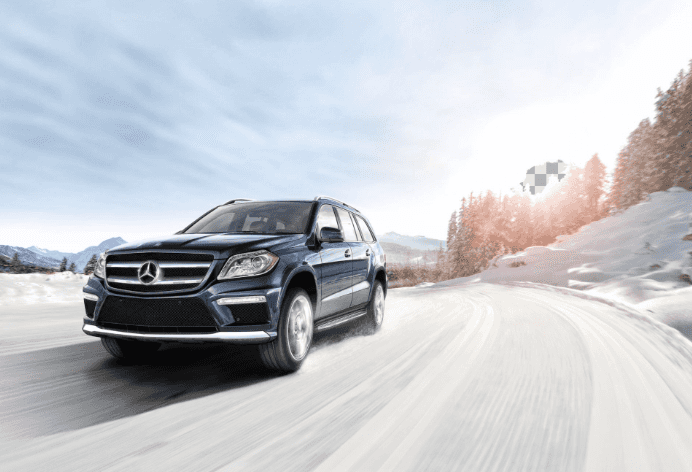 Best Winter Tires For Mercedes-Benz Vehicles
Tire shopping can be daunting and time-consuming. That is why we have our online tire center, which helps you pinpoint exactly what tires you want for your vehicle. Whether you are looking for tires for your 4MATIC Mercedes-Benz SUV, or you want better traction in the snow for your Mercedes-Benz sedan, you'll find exactly what you are looking for through Mercedes-Benz of Huntington. You can also shop by brand too, if you have a specific brand of tires you choose for your vehicle. We carry all major brands, such as Continental, Michelin, Pirelli, Dunlop, and more!
Start Your Winter Prepping Today During Fall Car Care Month!
Tires are just one of the many things you should take care of on your vehicle before the winter sets in. October has been designated as Fall Car Care Month for this reason, to ensure motorists from Cold Spring Harbor all the way to Commack keep their vehicles in tip-top shape for the upcoming winter. The best way to keep your Mercedes-Benz vehicle in it's prime, is by utilizing our Mercedes-Benz Service Center near Huntington Station, NY! Our friendly staff are ready to assist you with winterizing your Mercedes-Benz and ensuring that all the right maintenance is done so you can drive with peace-of-mind. Our Mercedes-Benz dealership in Huntington, NY has won numerous awards for our customer service, so you can be sure you will have the best experience purchasing or servicing your vehicle through us. Contact us today to make your next service appointment and take advantage of all of our monthly service specials and parts specials! We look forward to seeing you at our Mercedes-Benz dealership at 1103 E. Jericho Turnpike, Huntington, NY 11743.