Summer Friendly Vehicle Features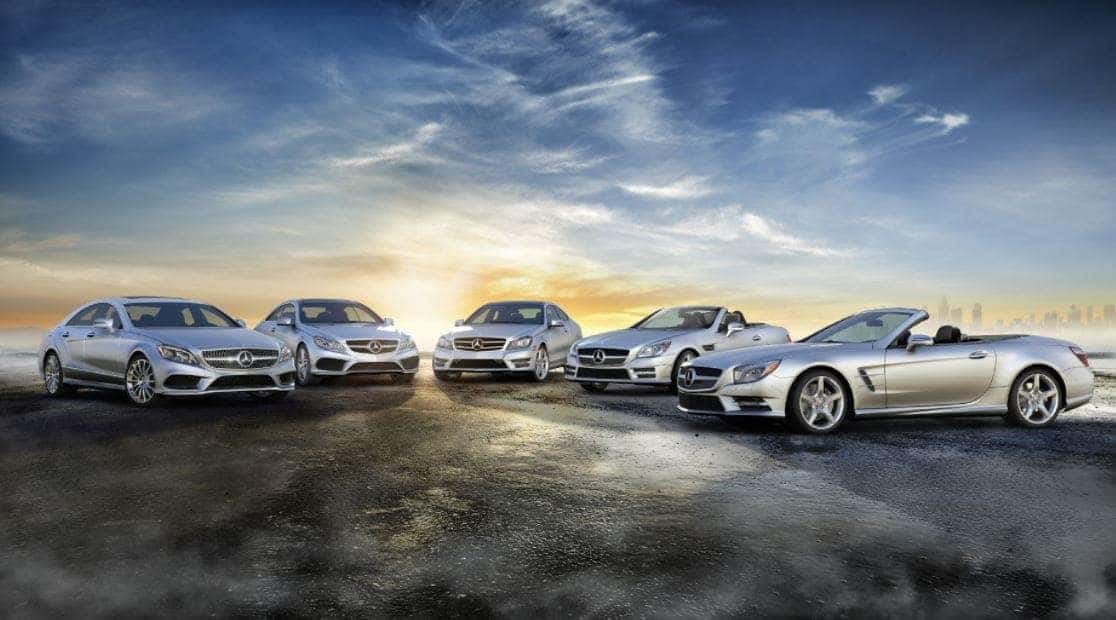 As we all know, Mercedes-Benz is known for their technological innovations and all the brilliant features they offer for their vehicles. You may think some of these features are so over the top, that you won't ever need them, but these features that seem like luxuries, soon become necessities once you've experienced them. Once you live with them, you can't live without them. As we approach the warmer months, you'll realize that some of these features will save you in the summer heat. Here's a list of the features you just can't help but fall in love with during the summer season.
Panorama Sunroof – Panorama sunroofs are absolutely wonderful for summer weather because they stretch from front to back, offering seriously sweet views to both the front and rear passengers. The front panel can either tilt up for some much needed summer ventilation, or slide over the back panel for an open-air flow. So whether it's daytime and you're letting the wind blow in your hair while you cruise, or nighttime and you're stopped gazing at the stars, the panorama sunroof is an amazing feature that all passengers will enjoy.
ECO Start/Stop System – These summer months are the time when fuel-saving tips are most important, since our air-conditioners are guzzling all our fuel left and right. The ECO Start/Stop system is a fuel-saving feature that automatically shuts off the engine at stoplights and other situations where the vehicle has to stop. Right when the driver lifts his or her foot off the brake, the engine automatically restarts itself. This system can be shut off by the driver at any time they choose not to use it, but it's definitely a great way to save fuel, especially during summer months.
Certified Allergy-Friendly Cabins – As we all know, our allergies are eating away at us all during those harsh spring and summer months. That's why Mercedes-Benz developed a way to provide passengers with a level of well-being. These vehicle models are certified by the European Centre for Allergy Research (ECARF). From cabin materials to climate control filtration systems, innumerable cabin components are widely evaluated in the lab and real world. Their production approval depends on their ability to minimize effects of passengers' allergies.
Cabin-Air Purification Systems – Dual activated charcoal filters work with an ionizer that uses an electrical charge to create an extreme fresh-air sensation. Airborne impurities and smells are completely eliminated from the cabin to provide a healthier air quality, especially for those with harsh seasonal allergies.
Ventilated Front Seats – With our ventilated front seats, three levels of heating and cooling ventilation are offered. Clearly, during the summer months we won't need the heating feature, but as heated front seats now come standard in most vehicles, ventilated seats are entirely a luxury. Ventilated seats help to keep you cool and keep your clothes drier during the summer by circulating air through perforations in the seat and backrest. Reversible fans help draw heat away for brief periods.
Power Rear Window Sunshades – Power window sunshades are a blessing during on those hot summer days. The sunshade keeps the cabin cool and blocks back-seat passengers from any sunlight or glare. This interior sunshade is made of mesh that allows you to see out through the window even when it's in use.
Dual-Zone Automatic Climate Control/3-Zone Climate Control – Left and right temperature controls allow the driver and passenger to both enjoy separate personalized comfort. This system controls blower speed and airflow distribution, and it contains a dust and pollen filter that helps keep the tiniest particles out of the cabin. We all know how horrendous pollen can get during the spring and summer months, which is why once you experience this luxury, you'll soon find it a necessity.
The 3-zone climate control adds an extra zone directed to the rear cabin.  We have to keep those back seat passengers happy too!
Refrigerator Box for Rear Cabin – Let's be real, what better way to keep drinks cold on summer road trip than having an actual mini refrigerator in your car?! This covered compact compartment is camouflaged between the rear seats. It can easily be removed from the trunk as well, in case extra luggage space is needed.
Trailer Hitch – The trailer hitch that is an optional feature for our SUVs have enough towing capacity to pull anything you might need on a summer road trip. Campers, bikes, boats, jet-skis, horse trailers – you name it! Our trailer hitches have got you covered.
Aluminum Roof Rails – Whether you're going on a road trip or taking your kids to summer camp, these roof rails accommodate an array of available accessory attachments for carrying surfboards, bikes, cargo carriers, and anything else you can think of. Even when these roof rails are not being used, they still add a stylish, revolutionary look to the vehicle.
Heated and Cooled Cup Holders – This is a new, innovative technology that will keep your cups warm or chilled at the touch of a button. We know how fast our drinks can turn warm during the winter, so this is a great feature to keep our cold drinks tasting how we'd like them to on those hot days.
Power-Folding Seats – A number of our models have power folding seats that can be folded flat in less than five seconds. This gives you an even larger amount of space for any extra cargo you may need to take on your summer road trips!
If any of these interest you, just ask your sales person if it's an option on your vehicle of choice! You'll be able to brave the hot summer months like you've never been able to before!