BIG STEVE: Behind The Scenes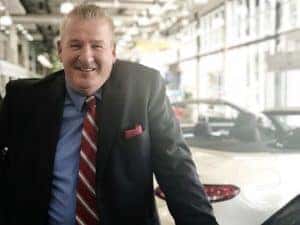 The people who know him love him, the people who don't know him want to. So, we're here to introduce you to Stephen McCloskey, also known as BIG STEVE.
If you follow us on Facebook, Instagram, or YouTube, you're sure to have seen his videos. You can't miss them, even if you try. If you haven't seen them, make sure to keep an eye out. You'll laugh until you cry, all the while learning about the best features Mercedes-Benz has to offer.
He's the most enthusiastic guy we know, with the biggest heart. Here's a little interview we did with BIG STEVE:
Q: How long have you been in the automotive business? 
A: 35 years! And I've been with the Mercedes-Benz brand for the last 12 of them.
Q: How long have you been with Mercedes-Benz of Huntington?
A: I've been part of the Mercedes-Benz of Huntington team for over 3 years now. These years have been my favorite years in the automotive business so far.
Q: What's your favorite thing about working at Mercedes-Benz of Huntington?
A: The fact that it's a family-run business. The Buzzetta's care deeply about their employees, and we as employees care deeply about our customers.  It creates a sense of togetherness, of family.  We treat all our customers like family, across all departments – sales, service, and parts. 
Q: What's your favorite memory so far at Mercedes-Benz of Huntington?
A: Our first company BBQ. I've never experienced something like this during all my time in the automotive business. Management treats us extremely well & always wants to reward us with events like these. Oh, and the turkeys. The Buzzetta's give out turkeys to each & every one of their employees at Thanksgiving & it's something we all look forward to here. Their generosity is unmatchable. And of course, becoming BIG STEVE & creating videos is one of my favorite memories as well. I guess I couldn't pick just one favorite thing!
Q: Why do you love selling Mercedes-Benz vehicles, over any other car brand?
A: Because with Mercedes-Benz, it's not the car we're selling, it's everything that comes with it. The safety. The comfort. The peace-of-mind. It's not about the vehicle you drive, it's about the people who are in the vehicle with you – your friends, your family – you want them to be safe. I can honestly say, Mercedes-Benz vehicles are the safest vehicle in the world – hands-down. I look every single customer of mine in the eye, and tell them that. There's absolutely nothing else like it, and I love selling a vehicle I can truly stand behind. 
Q: What would you say is your best trait?
A: I'm extremely personable. I always listen to my customers wants & needs to get them into the best vehicle possible for them.
Q: What do you do in your spare time?
A: I spend time with my boys, JR & Jake. JR is a senior at Chaminade High School, and an amazing baseball catcher. I can't wait to see what his future has in store for him. Jake is going into High School next year, and I'm extremely excited for him. He's animated, just like his father. 
I'm also big into golfing. I have a bunch of friends I golf with when I have the time. I even golf with Mr.Buzzetta when he invites me out on his golf outings. Those are my favorite. 
Q: What are 3 adjectives you would use to describe yourself?
A: Truthful, spirited, and AWESOME!
So there you have it, BIG STEVE, behind the scenes. He truly is truthful, spirited, and awesome. His customers are his number one priority at work, and it truly shows. He absolutely loves what he does, and it reflects in his work.
Below is a true personality picture of BIG STEVE: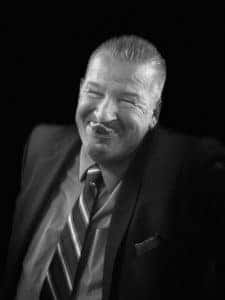 If you haven't met him yet, come on down to Mercedes-Benz of Huntington & see what all the hype is about! We can promise you, once you leave, you'll have gained a lifelong friend.