Mercedes-Benz Boutique
The Boutique at Mercedes-Benz of Huntington showcases the top Mercedes-Benz Genuine Accessories. From vibrant clothing to high-end watches, The Mercedes-Benz Boutique is home to our collection of luxury goods to complete the Mercedes-Benz lifestyle. An extension of our Parts Department, be sure to visit the boutique any time you're buying parts or even just visiting the dealership.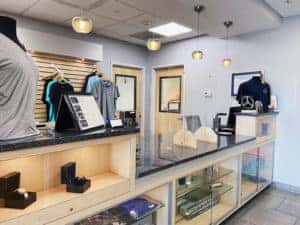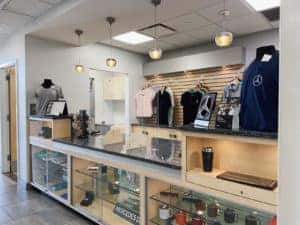 Men's Apparel
Men's apparel at the Mercedes-Benz of Huntington Boutique leaves you feeling like our brand: The Best or Nothing.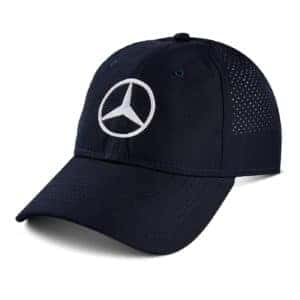 Women's Apparel
Staying fashionable isn't hard with apparel like this. Mercedes-Benz is fully inclusive, no matter who you're shopping for.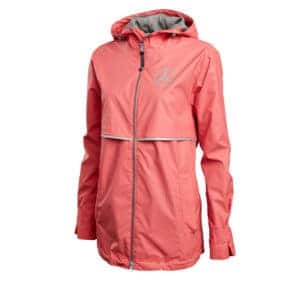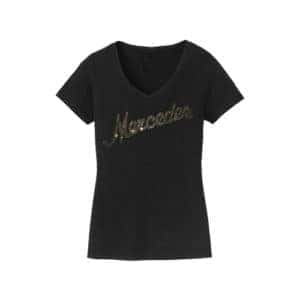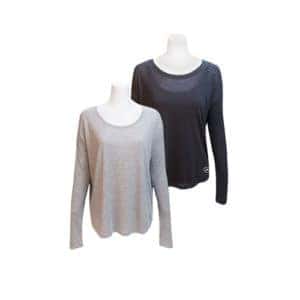 Children
The love for all things Mercedes-Benz isn't limited by age. Start your kids early by showing them the finer things in life. There's something for all ages!
Drinkware
Showing your love for Mercedes-Benz isn't limited to clothing. Those who like more of a subtle flair can enjoy a wide array of drinkware. From wine glasses to mugs, there is something for you regardless of what you're drinking!
Mercedes-Benz Champagne Flutes
Outdoor
Although most never want to leave their luxurious Mercedes-Benz interiors, it's just as easy to enjoy the outdoors by accessorizing with Mercedes-Benz official umbrellas, BBQ Grill Sets, picnic baskets, and much more!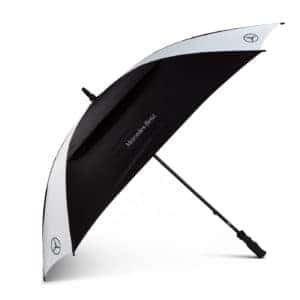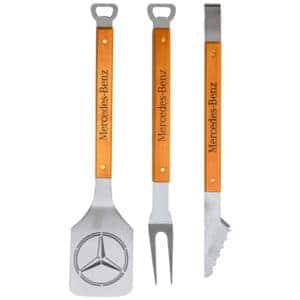 Gifts
Mercedes-Benz is the gift that keeps on giving! Show your love with gifts like golf balls, pens, watches, or even a vintage Mercedes-Benz sign. With all the options available, there is a perfect fit for any special person in your life!
Mercedes-Benz Pens
Mercedes-Benz Keychains
Vintage Mercedes-Benz Sign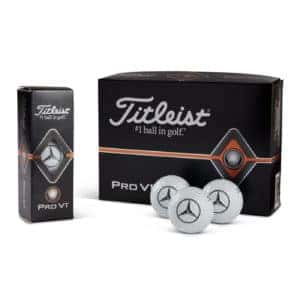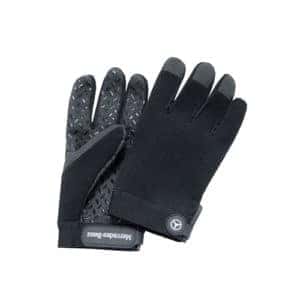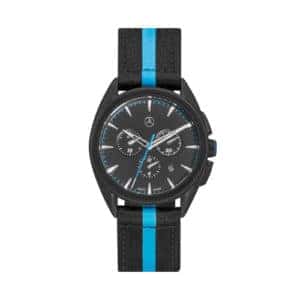 Car Accessories
Make your Mercedes-Benz your own by customizing with a wide array of car accessories!
Mercedes-Benz Roof Rack
Mercedes-Benz Running Boards
Mercedes-Benz Illuminated Star
View More Vehicle Accessories Below: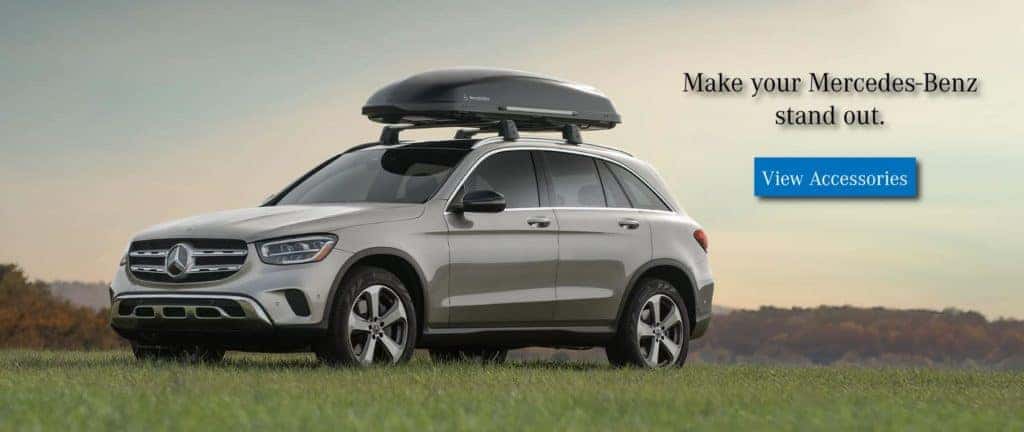 Remember: If you see any Mercedes-Benz products that we don't have in stock at our Boutique just let us know, we can order it!
Operating out of our Parts Center at Mercedes-Benz of Huntington, the Mercedes-Benz Boutique features the finest luxury goods to embody the Mercedes-Benz lifestyle. Whether you are searching for high-grade accessories to compliment your Mercedes-Benz vehicle, or just a great gift for a family member, the Mercedes-Benz Boutique is a one-stop-shop for all things Mercedes-Benz. Next time you visit our beautiful showroom at Mercedes-Benz of Huntington, be sure to visit our sprawling store to see the finest accessories from the Mercedes-Benz Lifestyle Collection.