Super Bowl LIII To Be Held at Mercedes-Benz Stadium in Atlanta!
The Super Bowl this year will officially be held in Atlanta, Georgia, and this is exciting news for Mercedes-Benz as it will be held at the Mercedes-Benz Stadium! The excitement will begin on February 3, 2019 at the Mercedes-Benz Stadium, and for those who are not aware about this stadium, it truly is a reflection of the best or nothing vision of Mercedes-Benz.
It's our time 🙌

Let's show them how we do it in the ATL! #SuperBowl#MBStadium @atlsuperbowl53: https://t.co/xSUAbJ9CzT pic.twitter.com/YBcX4zOw5e

— MercedesBenzStadium (@MBStadium) February 5, 2018
The Mercedes-Benz Stadium has officially been open since 2017, with it being constructed to replace the previous Georgia Dome. The stadium boasts 2,000,000 square feet and can seat a maximum of 75,000 people. The brand-new stadium also boasts over 600 concessions, 24 bars and restaurants, as well as over 1,000 beer taps for stadium visitors to choose from.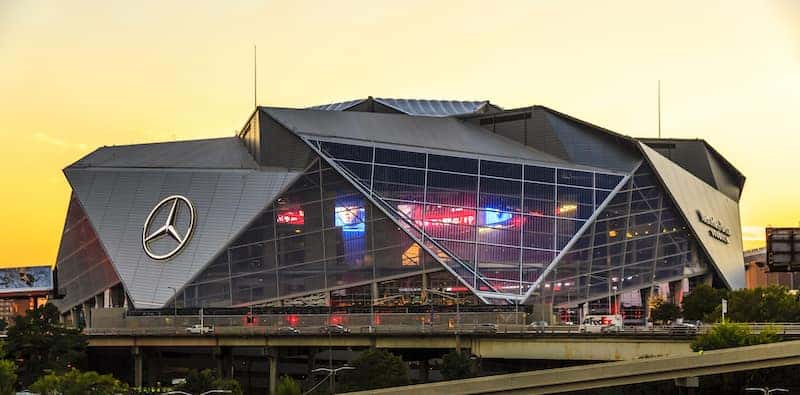 The outside of the stadium is also just as magnificent as what is offered inside. The stadium sits at an impressive height of 305 feet, or translated into 30 stories high. Right on the building, you can see the Mercedes-Benz star standing high and proud. What is most intriguing about the stadium is the open-air aspect to it. The stadium was constructed with a retractable roof and is only one of five NFL stadiums that is constructed as such. The retractable roof portion of the building was finally completed in July of 2018, just in time for the next Super Bowl!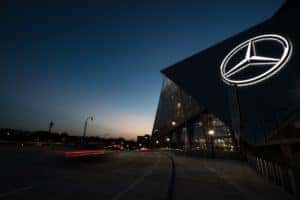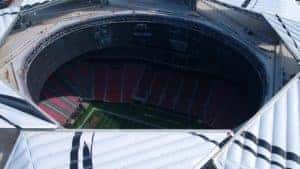 Now we have yet another reason to be excited for the Super Bowl this year, and that is due to it being at the Mercedes-Benz Stadium! We hope this year's Super Bowl showcases "The Best Or Nothing" mindset Mercedes-Benz strives for. For more information on this year's Super Bowl, check out the Mercedes-Benz Stadium's website!