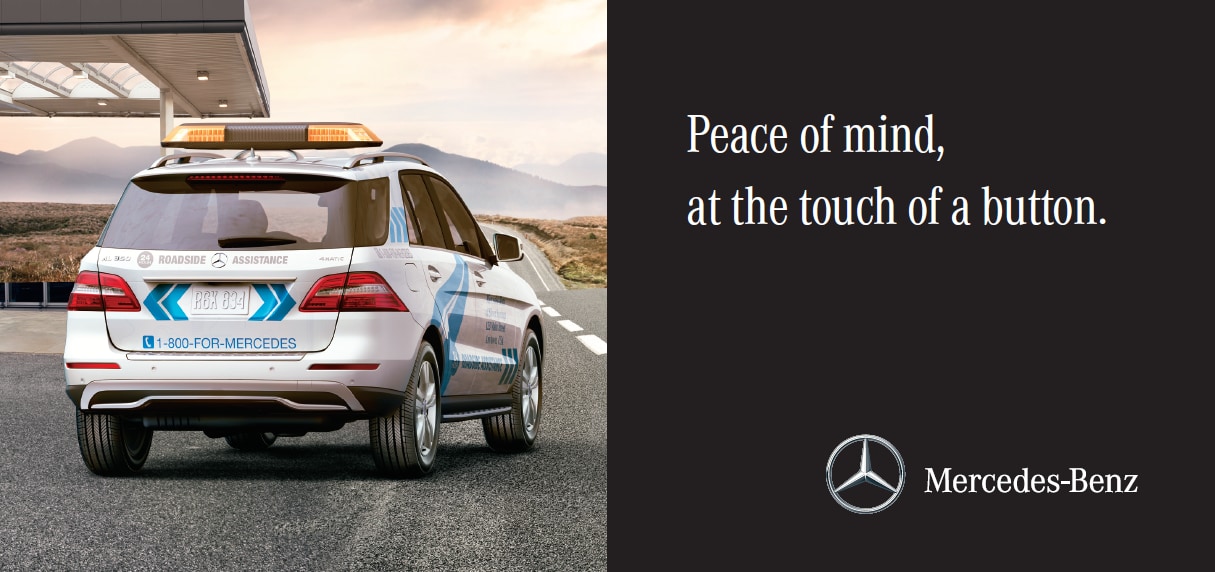 1-800-367-6372
Mercedes-Benz Roadside Assistance On Long Island
There is nothing worse than getting a flat tire and getting stuck on the side of the highway. Your family becomes anxious, your day is ruined and you're left struggling to try and call a tow truck or fix the flat yourself, not to mention you are at risk of a collision if someone doesn't see your vehicle pulled off to the side. When you own a Mercedes-Benz, these worries are alleviated.
This is because a Mercedes-Benz comes with a complimentary Roadside Assistance application for your phone. That means should you have a nail in your tire or if your battery needs a jump start, you can quickly call for the assistance you need. This program provides its services 24 hours a day and seven days a week.
This application is even GPS-enabled so folks can find you with ease. That means no more difficulty of having to try and explain where on the highway you are or where you are in a random town that you may be passing through. The GPS will alert folks of your location so they can quickly find you, assist you and send you along your way to your destination.
If you are interested in the Roadside Assistance program but want to learn a bit more then please feel free to speak to one of our knowledgeable Service Advisors. They can explain the nuances of the program in a clear and confident manner. Whatever question you may have, please feel to ask!
To download your complimentary Mercedes-Benz Roadside Assistance Mobile App, you can choose from one of the links below. There are download options for the IPhone ® and Android ™.