How To Protect Your Paint Job From Pollen Damage This Spring Season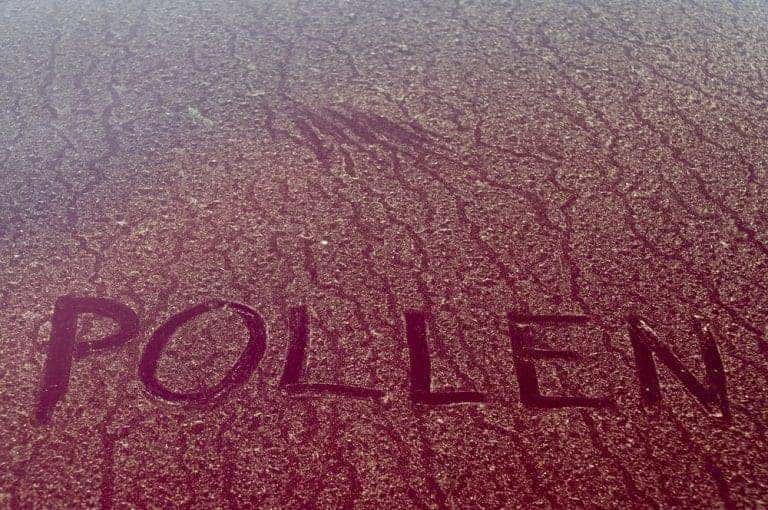 As spring gets underway, all our noses are feeling the pollen, and so are our vehicles. While our cars don't suffer allergies like our noses, pollen can actually be very damaging to the paint job. Some may think pollen is only guilty of leaving an ugly yellow layer of fluff on our vehicles, but in fact, pollen can be permanently harmful to your car's appearance. How does it damage the paint?  From what our eyes can see, pollen looks as if it is simply yellow dust particles, but on a microscopic level, it actually has extremely sharp edges, allowing it to cling to plants, and of course – our vehicles. Pollen can be highly acidic, allowing it to eat away at the paint on our vehicles. Follow these tips on what to do and what not to do when it comes to removing pollen, and your paint job will stay looking fresh for years to come!
What To Do:
Give your car a nice, long, soapy massage. A good old cleaning will do the trick, as long as you use the proper cleaning products and enough soap. Warm water helps to eliminate all the particles, as long as you add soap, since water alone activates pollen acidity.
Wax on, wax off. A good waxing after your car is clean will add a protective layer over your paint against pollen. Wax makes it more difficult for the pollen to latch onto your vehicle, so next time; a simple rinse will work and will save you some time before your next complete wash.
Avoid parking under trees. As the weather warms up, many people choose to park under trees for shade to avoid their car from getting too hot while they're away. Avoid this. Some pollen comes from trees, so parking under them is just setting your vehicle up for over-exposure to pollen.
Park in the garage. Whether its your home garage or a parking garage, this saves your car from excessive exposure to pollen. If your car is going to be stationed for a while, a garage is definitely the way to go.
What NOT To Do:
Avoid simply hosing off your car without adding any soap or other cleaning products. Like we said, pollen can be highly acidic and water activates the acidic qualities of pollen. This high acidity will eat away at the paint job and speed up rusting on your vehicle.
At all costs, do not try to just quickly wipe the pollen off your vehicle with a dry cloth. It will help the pollen to spread around while the microscopic hooks are scratching at your car.
How To Avoid Pollen From Getting INSIDE Your Vehicle:
Change your cabin filter. A clean filter will keep your ventilation system from bringing pollen in from the outside.
Set your air conditioning to recirculate. This also helps from pollen-infused air from entering your vehicle.
Keep your windows closed as much as possible. This will keep pollen from catching on to your interior upholstery.
We hope you can use these quick, simple tips to protect your vehicle from pollen damage! Don't forget, if you're not good at keeping up with your car yourself, you can schedule a service here at Mercedes-Benz of Huntington and we can do it for you! We provide a complimentary car wash after every service!