Mercedes-Benz Models Under $40,000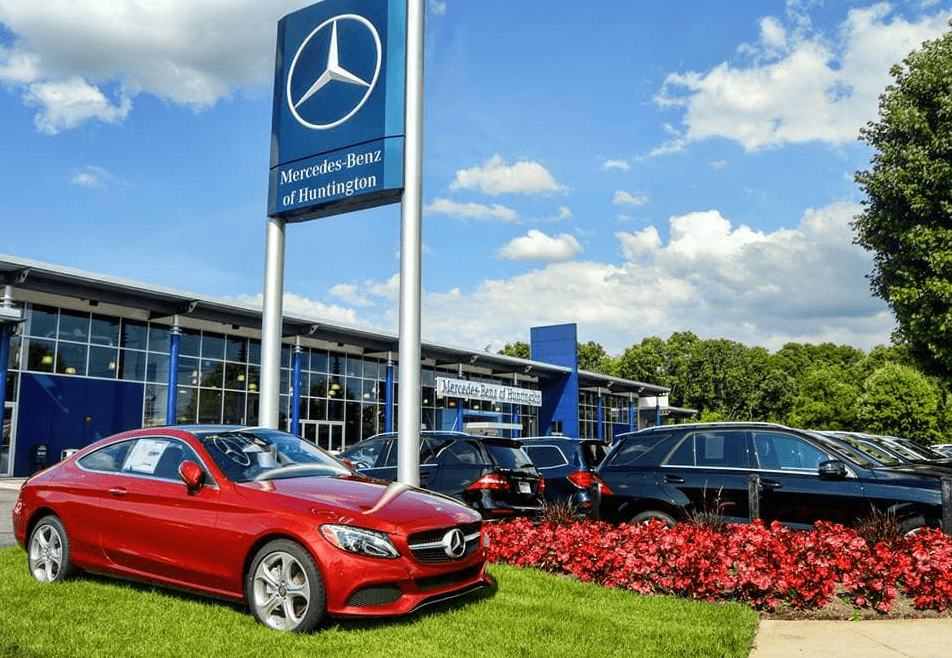 As many people know, Mercedes-Benz is the trendsetter in the luxury vehicle market. While Mercedes-Benz vehicles offer many luxuries standard, there are some Mercedes-Benz models that will have you enjoying luxury without breaking the bank! Mercedes-Benz also offers models that serve as an entry-level vehicle into the Mercedes-Benz family. Here's what new Mercedes-Benz vehicles you can get for under $40,000!
CLA Coupe
Starting at $32,700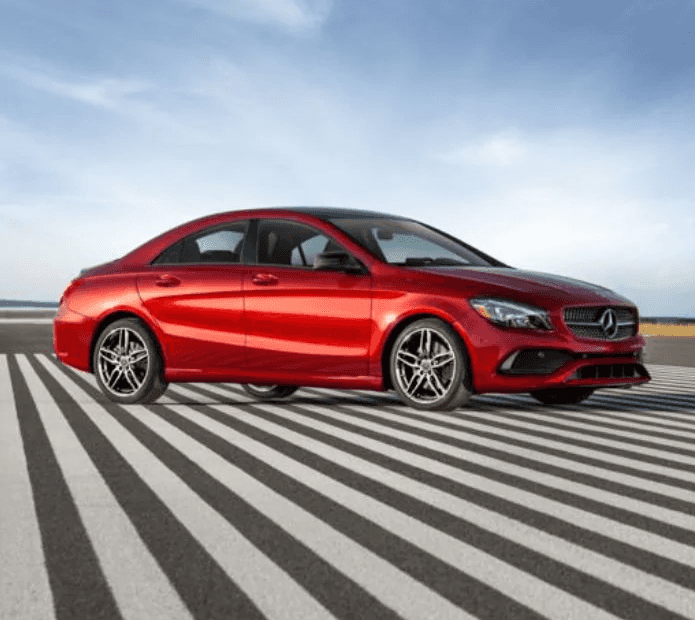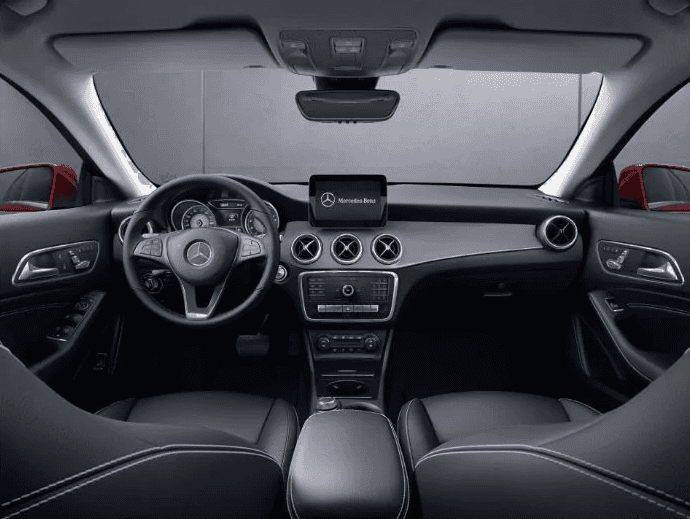 At first glance, the CLA is undeniably irresistible as an entry level Mercedes-Benz. The CLA has the seductiveness and athletic look of a sporty two door coupe, but with the door count of a four door sedan. With the CLA, you can have it all with room for five passengers, plus a performance oriented ride. On top of that, the CLA offers an eye catching and attention grabbing vehicle, at a very eye catching and attention grabbing price for an entry level Mercedes-Benz! With a 208-horsepower turbo inline-4 engine, you get the best of both worlds with maximum fuel efficiency, as well as the added Mercedes-Benz performance when you need it. The CLA is the perfect way to enter into the legacy of Mercedes-Benz vehicles. Whether you decide to finance, or do a Mercedes-Benz coupe lease, you fill find a monthly payment that will meet your budget.
Driving in the CLA is made fun and comfortable with all of the standard, as well as optional features that are available. From a standard 8-inch color screen, Bluetooth® wireless audio streaming, and HD Radio™ stations, the CLA can make getting anywhere easier and going there more fun, like many of the other MB models available.
GLA SUV
Starting at $33,400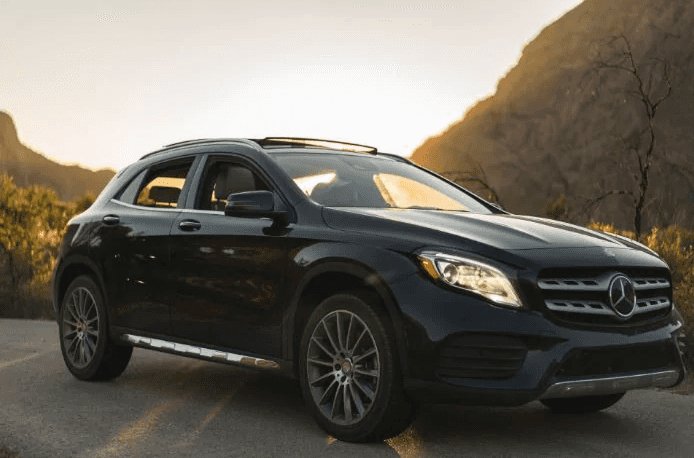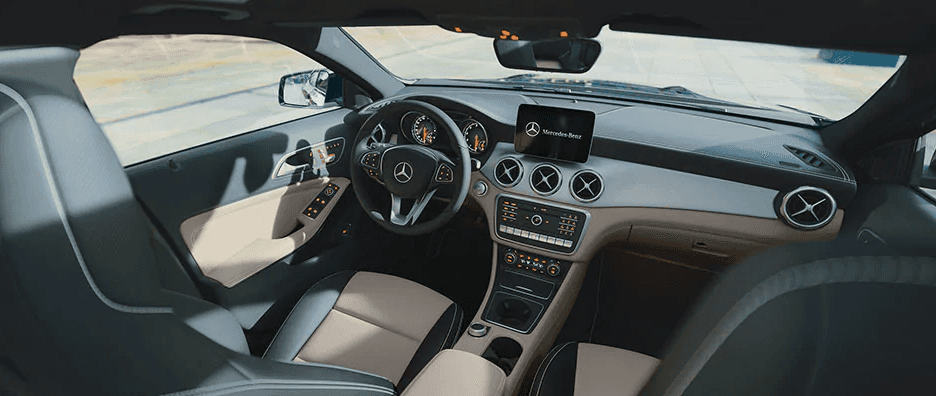 The GLA is a vehicle that has the character of an Mercedes-Benz SUV, the sportiness of a Mercedes-Benz sport sedan, and a compact design fit for every road. Whether you use the GLA for a Manhattan commute, or a weekend trip out east, the GLA is a Mercedes-Benz crossover designed to go anywhere you want to go, and have whoever or whatever you may want along with you for the ride. The GLA is adventurous, versatile, and has the exceptional quality you would expect in any Mercedes-Benz crossover vehicle.
Functional comes to mind when you think of the Mercedes-Benz GLA. The GLA may be a compact Mercedes-Benz SUV, but it packs some big surprises within it. During your Mercedes-Benz crossover lease you will find that the cabin of the GLA is generous with legroom, headroom, and of course, luxury. The GLA is a vehicle that makes driving fun. After all, you can't spell functional without "FUN"!
Mercedes-Benz Certified Pre-Owned Vehicles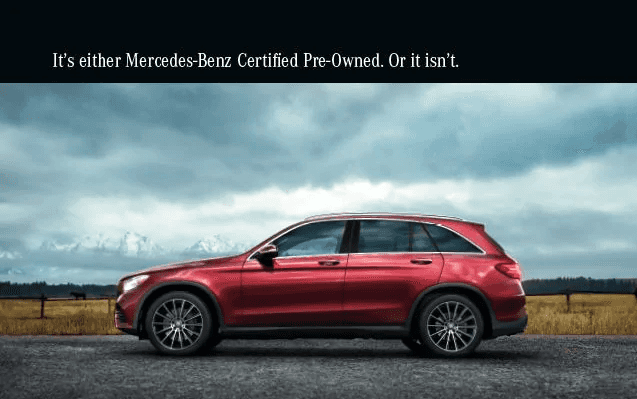 At Mercedes-Benz of Huntington we also offer a wide variety of Certified Pre-Owned Mercedes-Benz vehicles that will meet your budget. When you purchase a CPO Mercedes-Benz, you get the protection of any remaining factory Mercedes-Benz warranty, plus the 1 year unlimited mile MBCPO Base Limited Warranty. You can also purchase the MBCPO Extended Limited Warranty program for an extra 1 or 2 years of warranty coverage. With a Certified Pre-Owned Mercedes-Benz, you get the added perks of a warranty, like you would with a new Mercedes-Benz, but at a lower price point!
Pre-Owned Mercedes-Benz Inventory
Mercedes-Benz of Huntington also carries a large inventory ofpre-owned Mercedes-Benz inventory. When purchasing a pre-owned Mercedes-Benz, you can find the Mercedes-Benz of your dreams at a lower cost. Many of our pre-owned inventory options also have Mercedes-Benz financing available. Also, with Mercedes-Benz vehicles that are through our Courtesy Vehicle Program, you can get exceptional lease offers on a Mercedes-Benz SUV lease, Mercedes-Benz coupe lease, Mercedes-Benz cabriolet lease, or Mercedes-Benz convertible lease!
Clearly there are many options available from Mercedes-Benz that will fit your budget, as well as your Mercedes-Benz monthly payment you desire. Mercedes-Benz offers the most luxury and comfort in all of their vehicles, and you don't have to go out of your budget to experience what Mercedes-Benz has to offer through a Mercedes-Benz lease. For more information on these vehicles, or any vehicle you are interested in, stop by our showroom to see one of our Sales Consultants or give us a call at 855-777-9693!