G-Wagon Makeover! The 2019 G-Wagon is Almost Here!
The famous and well-established Mercedes-Benz G-Class is about to get a makeover! For the model year 2019, the G-Class exterior as well as interior is redesigned, however, it still encompasses the standards and classic look of the G-Wagon we have all come to know and love.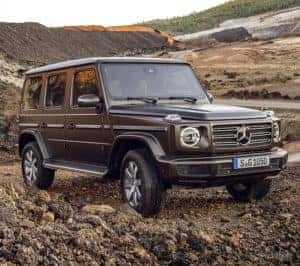 The new G-Class is 2.1 inches longer and 4.8 inches wider, yet 375 lbs lighter. By using a mix of ultra-high-strength steel and aluminum, it retains the classic look and impressive performance, with the benefit of added interior space. We definitely think that the new engineering behind the new G-Class certainly does it justice.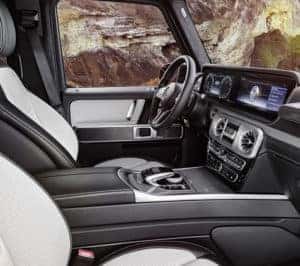 Once inside, you´re welcomed by supple leather seats with luxury head restraints, optional massage functions and integrated air chambers that fill or empty for better support based on the driving dynamics.
There's obviously no sacrificing in power under the hood! With a 4.0-liter V8 biturbo engine, the all-new G-Class produces 416 horsepower and a maximum torque of 450 lb-ft.* But the true improvements lie in the re-imagined powertrain that allows for greater off-road capabilities. An independent front suspension with a double-wishbone front axle gives the vehicle more rigidity and maximum ground clearance, while three 100% differential locks enhance the agility and performance on any surface.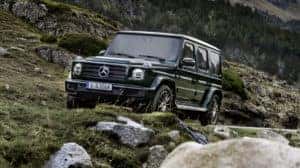 The new G-Class also features five available driving modes: Comfort, Sport, Eco, Individual and the all-new G-Mode. In G-Mode, the vehicle automatically adapts the damping of the chassis, the steering and the acceleration, avoiding unnecessary gear shifts and providing inch-perfect maneuvering, even in the steepest, most treacherous terrain.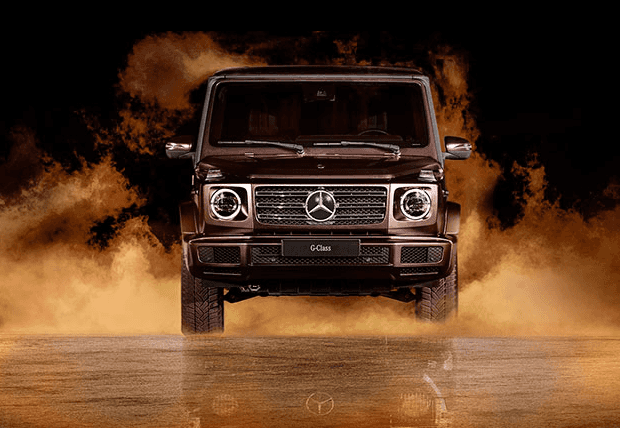 As you can probably tell by the specifications released by Mercedes-Benz, the new G-Class is going to be even more exciting and adventurous than it already was. We cannot wait to have them on display in our showroom!