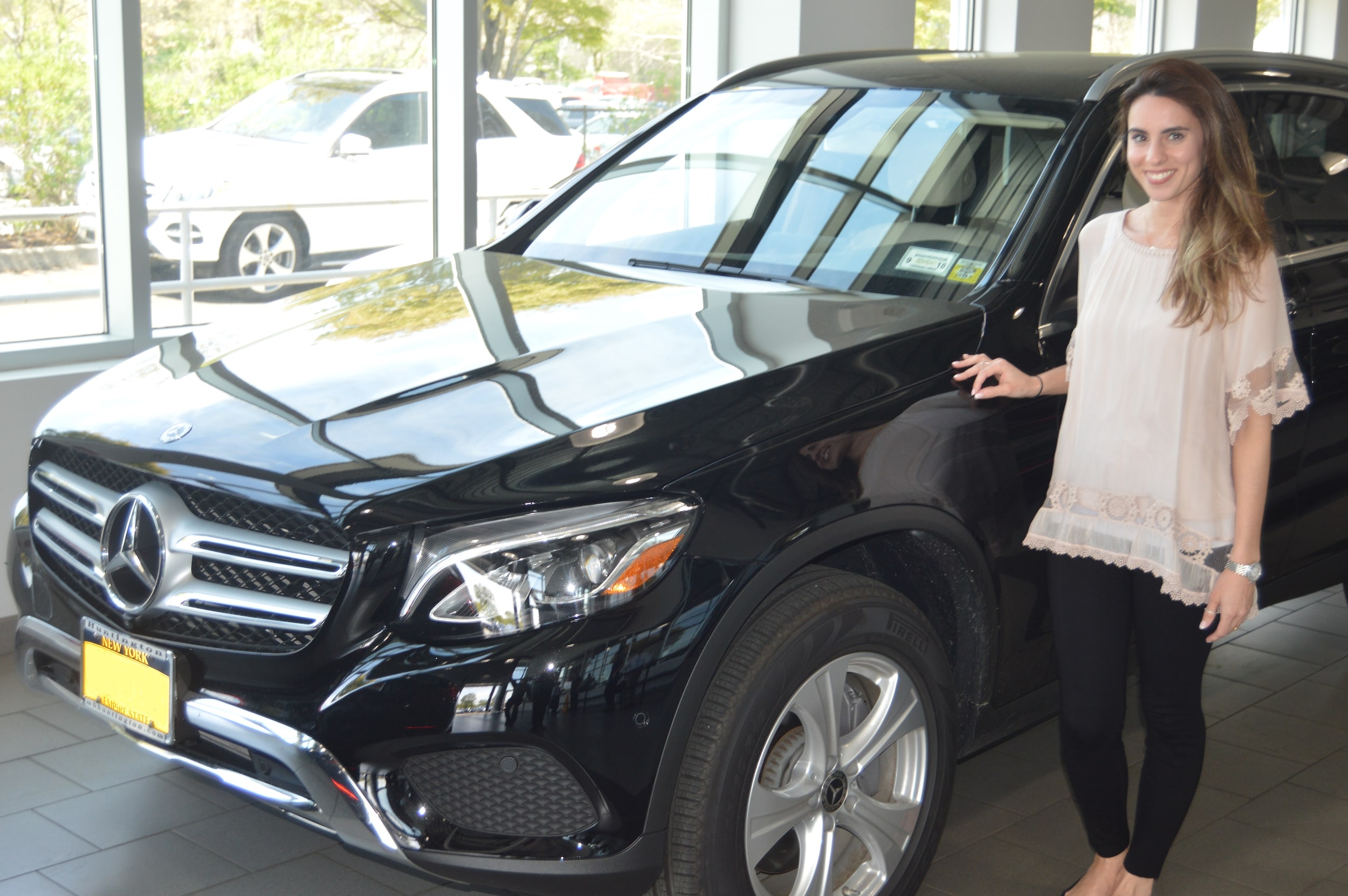 Marie Davi is the newest addition to the Mercedes-Benz of Huntington staff. She is our newest Service Advisor, and is ready to help any and all customers with their Mercedes-Benz service needs. She began her journey in the automotive industry ten years ago, back in 2008. However, she has been specifically with the Mercedes-Benz brand for five years. Despite living and working in different parts of New York, she is a proud Long Island native, originally from Hauppauge!
Marie says her favorite thing about being a Service Advisor is the relationships she builds with her clients, as well as the staff that she works with. "Being a Service Advisor, you develop a ton of relationships in this position," says Marie. "I definitely find it very valuable and rewarding." The relationships she develops is exactly the reason why Marie decided to become a Service Advisor, when she made her debut in the automotive industry in 2008. "I love being able to help people," says Marie. "I really try to provide clients with the best experiences possible, and I love making people smile!"
Marie is also very proud to work for the Mercedes-Benz brand. She says her favorite things about this brand are the beautiful cars, as well as the quality of them. "I am very proud to stand by and represent Mercedes-Benz," says Marie. "It really makes such a difference to work for a brand with such high integrity and such a high reputation."
Next time you come to the Service Department, make sure you say hello to Marie! She is always ready and willing to help each and every customer, and is eager to continue her Mercedes-Benz journey here at Mercedes-Benz of Huntington! To make your service appointment with Marie, or with any of our other Service Advisors, click here to visit our online appointment scheduler!