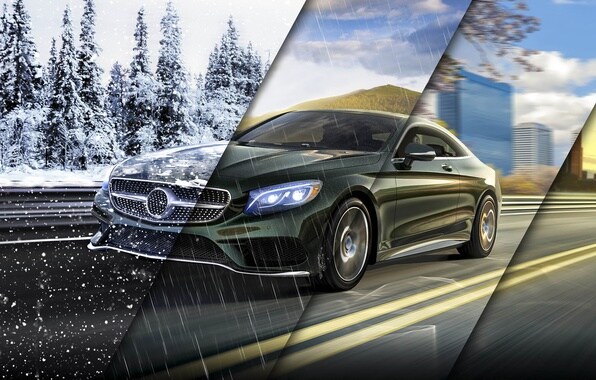 Is it just us, or does it seem like this winter season has been dragging on, taking forever to end? Every week it seems like there has been delayed commutes and school closures due to snow and nor'easter storms. Let's not forget that "bomb cyclone" we had a few weeks back! With the first day of spring upon us next week on Tuesday March 20th, hopefully some warmer weather will come to Long Island and to the rest of the New York area. Once the snow stops falling and the flowers start blooming, it's a good idea to make sure your car is ready for the warmer seasons. Here are some handy tips to get your car ready for the spring!
1. Get the under body washed!
With all of the winter weather we have had, your car has probably built up some salt, sand, and other grime underneath the car. While this may not be visible to you, it's important to keep the under body of your car clean to prevent corrosion! Many car washes offer an undercarriage wash that will leave the bottom of your car squeaky clean. Also, you could use a hose to rinse the undercarriage if you prefer.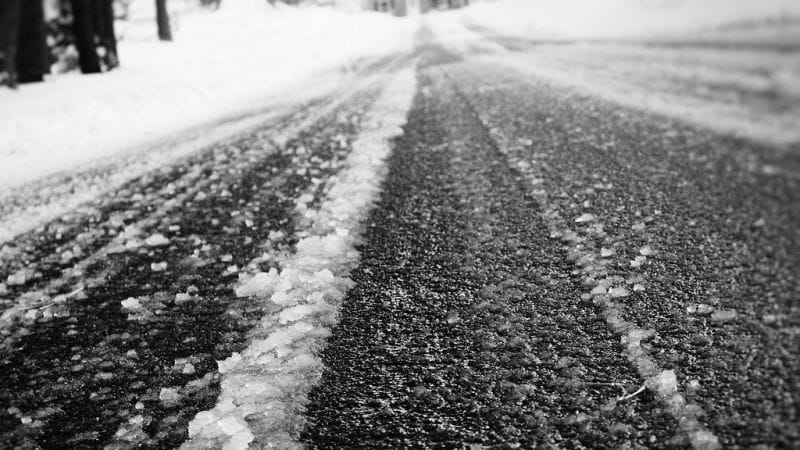 2. Give your car a nice wash!
Speaking of car washes, it's important to get your car nice and clean for the new season! Like the salt, sand, and grime that builds up under the car during the winter, it also is harmful to the paint of the car. Not to mention, your interior floors can also have gotten dirty from walking in and out with your snow boots. Give your car a nice bath, give the floors a nice vacuum and possibly shampoo, and keep your car looking nice as the flowers bloom during the spring!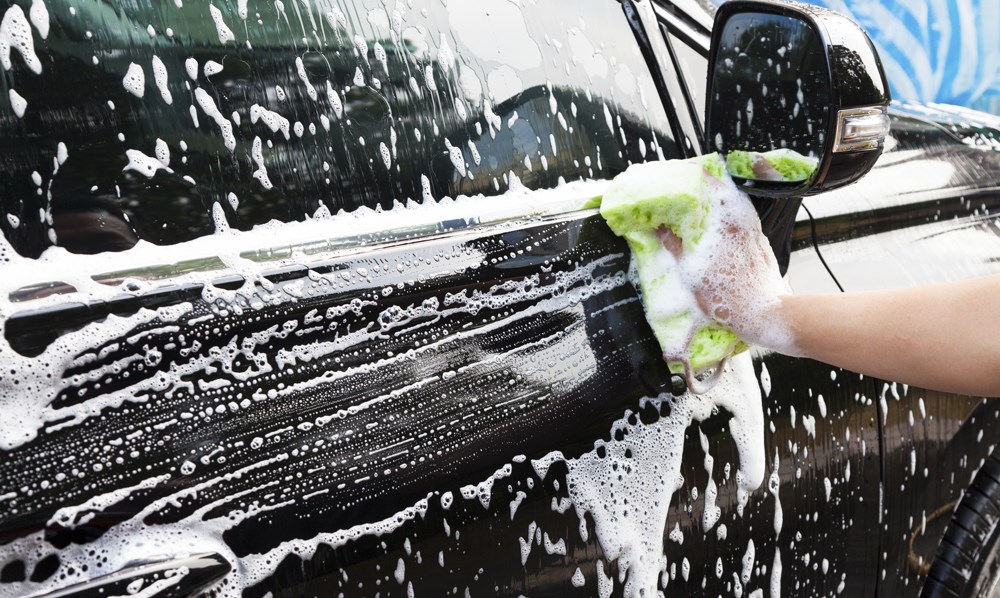 3. Replace Wiper Blades
With the snow, ice, and rain that comes with the winter, your wiper blades work overtime during the season. If your wiper blades start to seem worn and show their age, it might be a good time to replace them for the spring season.

4. Check Tire Pressure
Swings in temperature can greatly vary your tire pressure. Often times, colder weather can cause your tires to be under-inflated, while warmer weather can cause them to be over-inflated. With the start of the new season, it's a good idea to at least get your tire pressure checked and adjusted. Here at Mercedes-Benz of Huntington you can drive into our Service Drive and have your tire pressure adjusted within minutes, and be right on your way!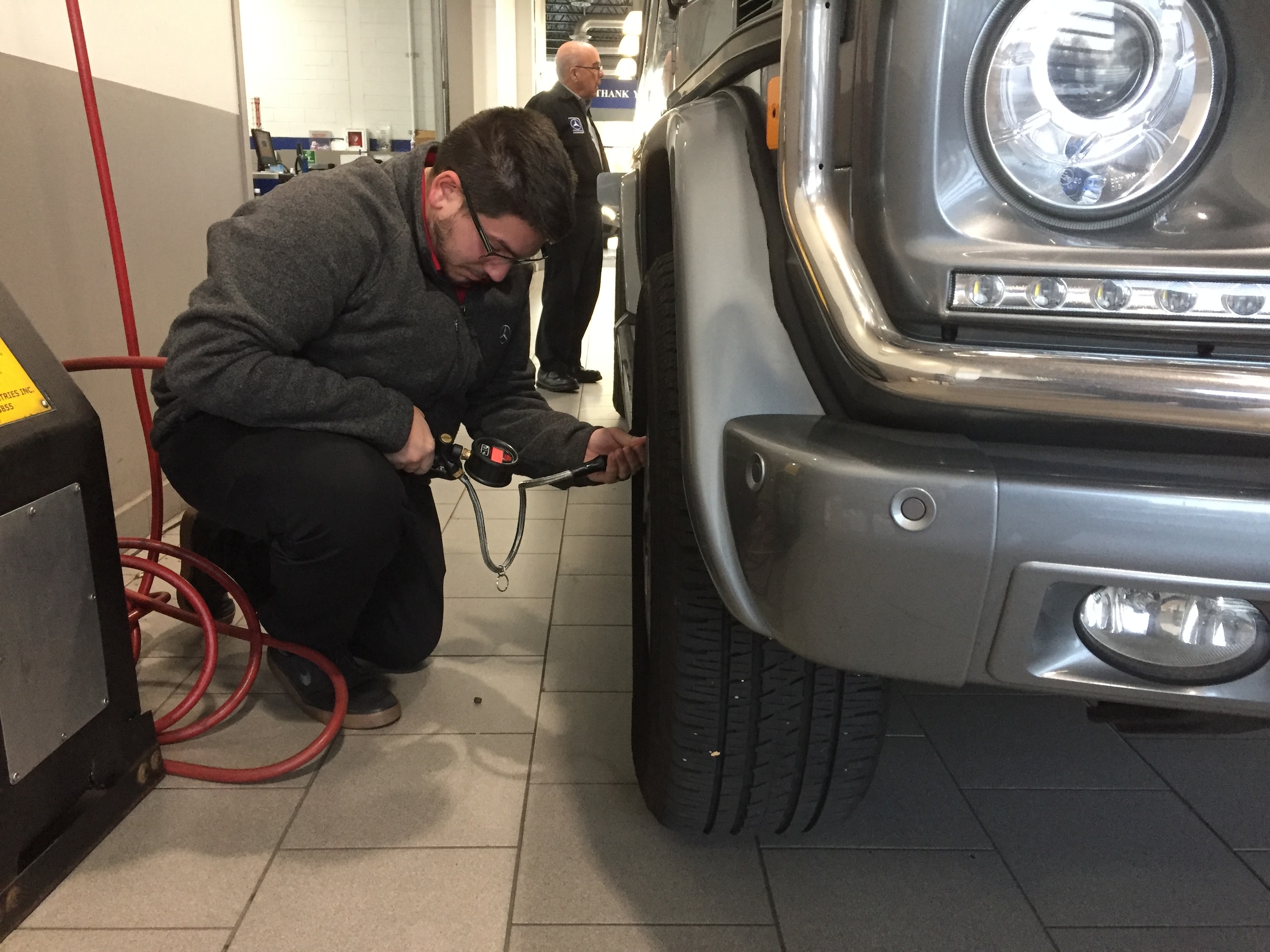 5. Top Off Fluids
With a new season around the corner, it's a good time to make sure the fluids in your vehicle are in "tip-top" shape – literally. Many fluids, especially windshield washer fluid can be depleted as the winter goes on, so it's a good idea to top off all fluids periodically.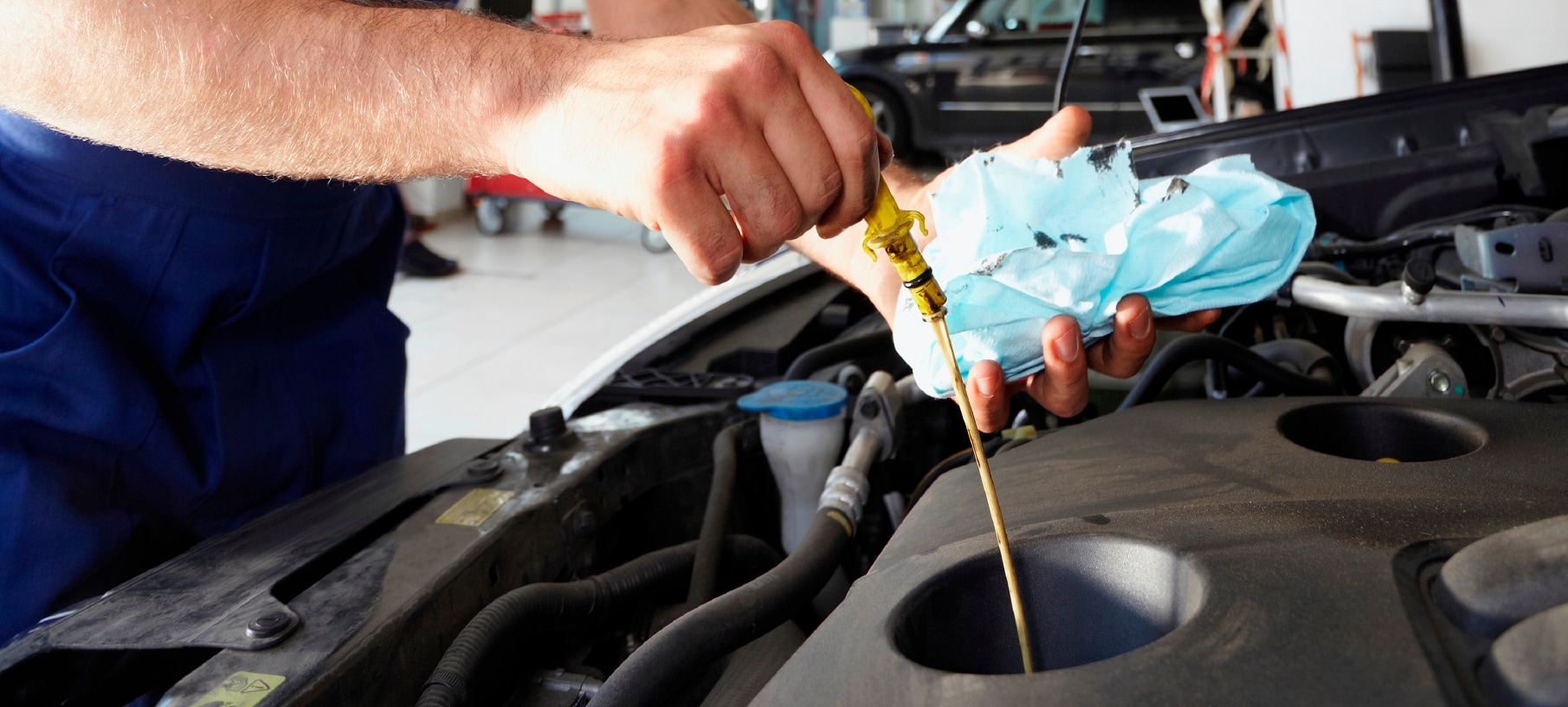 Keeping these tips in mind, our Service Department is always available to assist with any service needs you may need on your Mercedes-Benz! Our Service Advisors and Mercedes-Benz Certified Technicians are ready to get your vehicle in the best shape it can be for the new season. Give us a call at 631-549-2125 to make your appointment today, or use our online appointment scheduler by clicking here!