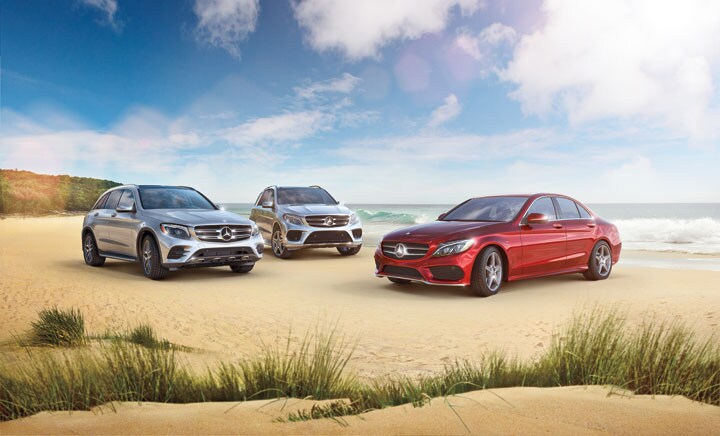 Summer is officially here! The sun is out, the weather is warmer, and it's the perfect season to go for a cruise in the Huntington and Long Island area in your Mercedes-Benz! While many people think of Mercedes-Benz convertibles and cabriolets when they think of the summer season, you don't need to have a convertible to have summer fun! Here are some of the top features you can get on Mercedes-Benz vehicles that are perfect for the summer season!
Heated and Ventilated Front Seats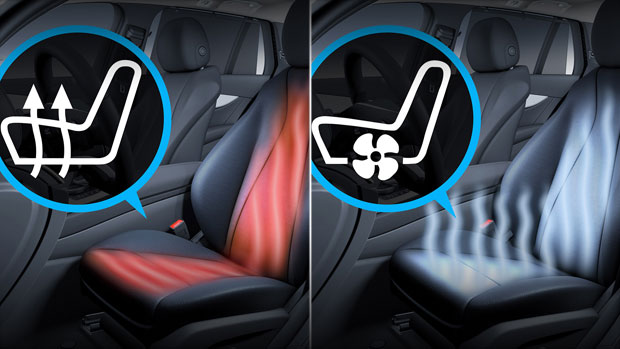 Many people think of heated seats as a necessity in the winter, but with heated AND ventilated front seats, you'll soon become addicted to the cooling effect ventilated front seats have. By gently circulating air through perforations in the seat and backrest, ventilated seats help keep you cooler and your clothes drier during warmer months. There are three levels of heating, as well as three levels of ventilation to choose from, so you will be comfortable no matter what. Also, on cooler rainy days you can use both the ventilation and heating together to circulate the seat heating more quickly, to help keep you warm and dry.
Burmester Surround Sound System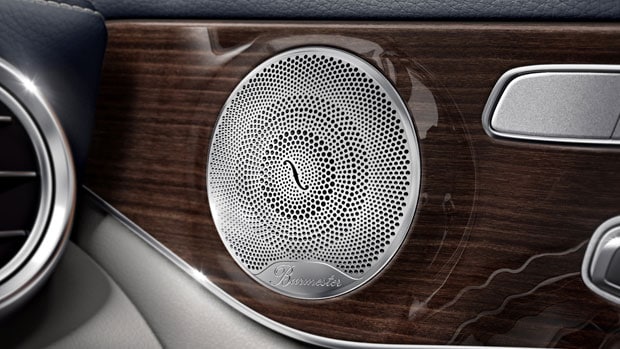 There is nothing like summer nights, cruising around Long Island in your Mercedes-Benz and listening to some tunes during the ride. With the Burmester Surround Sound System, you'll hear your tunes as clear and crisp as possible! One of the most respected makers of handcrafted high-end home audio, Germany's Burmester® has developed a surround-sound system that fills the cabin with pure surround sound while seamlessly compensating for ambient noise. Exquisitely detailed aluminum speaker grilles are as rewarding to the eyes as the system's output is to the most discerning ears.

Panorama Roof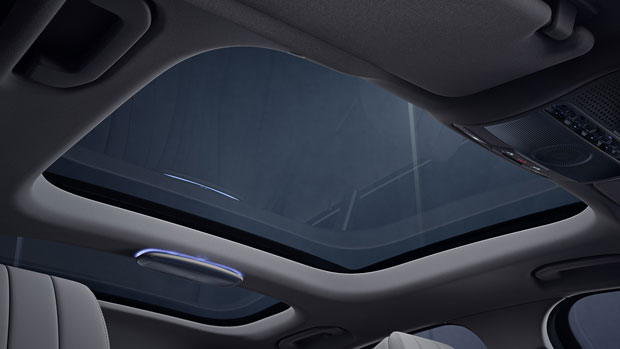 The Panorama Roof brings an open air feel to Mercedes-Benz cars and Mercedes-Benz SUVs that do not have a convertible roof. You'll fall in love with having the Panorama Roof open when you drive to the many beaches of Long Island. Offering both front- and rear-seat passengers sweeping skyward views, this fully functional glass sunroof features a front panel that can either tilt up for ventilation or slide over the rear panel for an open-air feeling. Dual interior power shades with controls allow the driver and each rear passenger to adjust the amount of sunlight entering the cabin, for those that want some time out of the sun.
COMAND Navigation System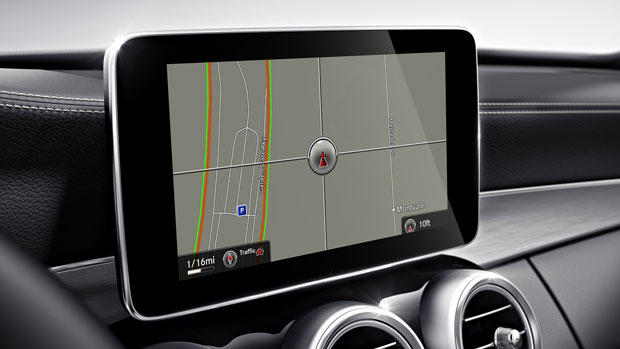 There are so many places to go during the summer on Long Island, and around Huntington as well. Whether you are going out for a nice dinner in Huntington Village, or taking a weekend trip out to the Hamptons, the COMAND Navigation System will help you get where you need to go! Using GPS technology and a fast hard drive to store maps and points of interest, this virtual copilot provides detailed driving directions with remarkable speed and a friendly voice. The system also displays attractive color screen displays and 3D maps, making it enjoyable and clear to get routed to your next destination.
Mercedes-Benz offers a plethora of other features in their vehicles that will suit every season and all tastes. For more information, and to find out which features are applicable to which models, come stop by our showroom at 1103 E Jericho Turnpike in Huntington to see a sales representative, or give us a call at 855-777-9693 for more information on all of the exciting new features and vehicles available. We look forward to helping you get the Mercedes-Benz of your dreams this summer season!