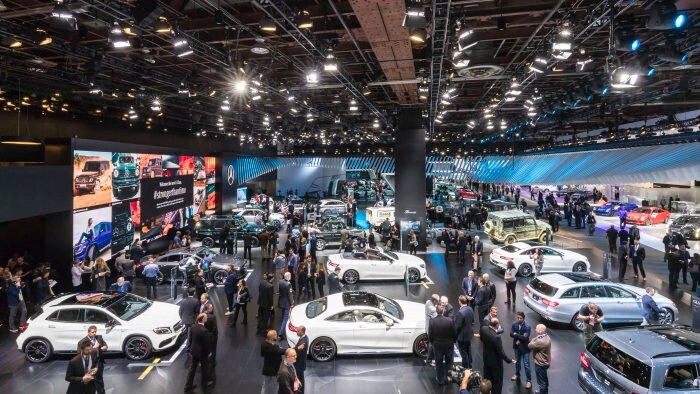 Recently, the North American International Auto Show (NAIAS) in Detroit just ran from January 13th - January 28th. Mercedes-Benz sure did take this as an opportunity to start the new year off right and unveil some new models as well as some refreshed models. Here are the highlights from Mercedes-Benz at the show!
The New G-Class!
A legendary SUV has to be shown in a legendary way. Mercedes-Benz did just that, and there sure were a lot of attention grabbers! The most notable display of all was the 1979 G-Class submerged in a large block of amber, as shown below.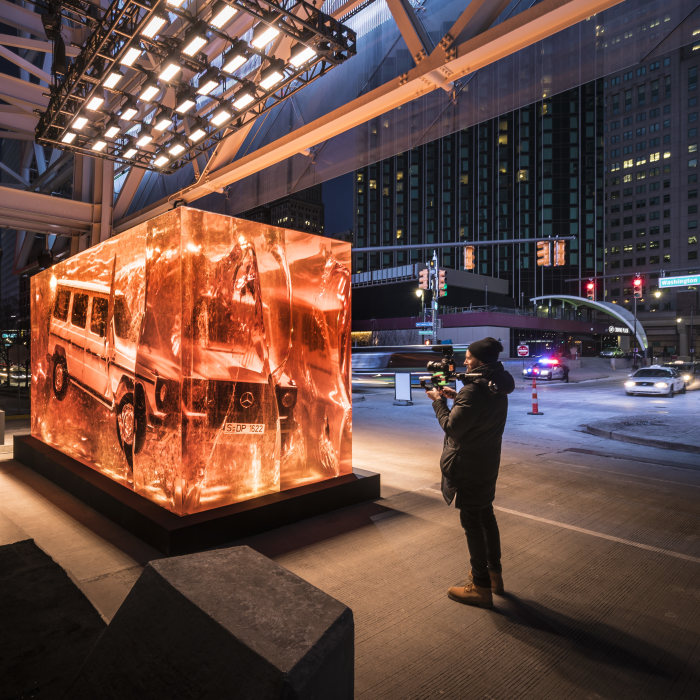 It is a display that can't go unnoticed! Mercedes-Benz positioned this 1979 280 GE in a position that makes it look like it had be surrounded by the amber during movement, almost like a fossil surrounded in amber would look! It was definitely a creative and unique way to honor the G-Class of the past, to say the least.
On top of that, Mercedes-Benz had a legend himself introduce the legendary new G-Class! Anyone take a guess? Here's a hint: His most notable line is, "I'll be back!"
If you guessed Arnold Schwarzenegger, you're correct! Arnold Schwarzenegger, well-known Terminator star and former governor of California, drove the vehicle onto the stage over a spectacular ramp built to look like the Schöckl – a landmark mountain near the Austrian city of Graz used by Mercedes-Benz for off-road test driving, conquered by every G-Class since 1979. In front of more than 500 guests, Mercedes-Benz presented the world premiere of the new, modern reinterpretation of the iconic G-Class design. With a refreshed interior, exterior, and new features, it may be the new G-Class but Mercedes-Benz stresses that they worked to keep the iconic look and characteristics alive.
According to Ola Kallenius from the board of Daimler AG, "The new G-Class is setting the bar higher still in all relevant areas - in terms of performance both on and off the road as well as with regard to comfort and telematics. Our longest serving model series is therefore ideally equipped to continue its success story. In short, the new 'G' is still a 'G', only better."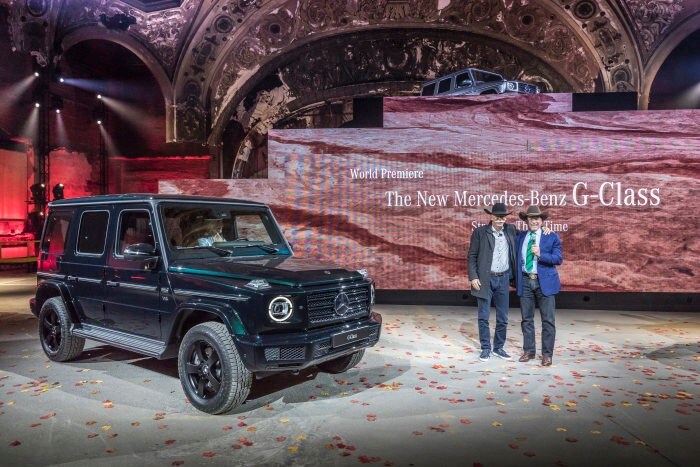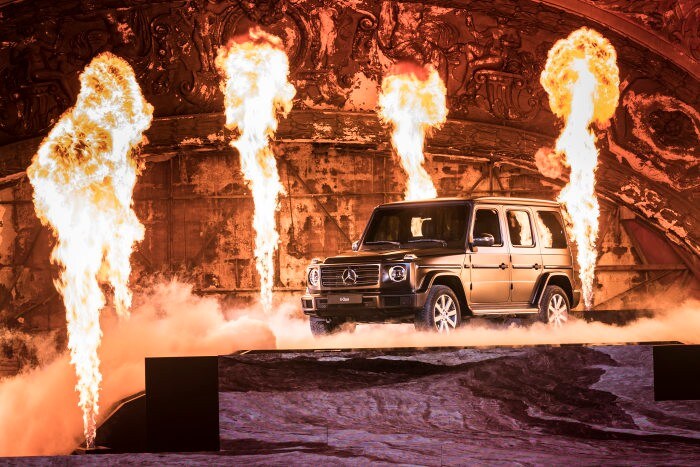 Talk about an entrance! Then again, Mercedes-Benz is all about the best or nothing!
The New Mercedes-AMG 53 Series!
Mercedes-Benz also announced and revealed the new Mercedes-AMG 53 Series! The new model designation will be applied to
the 53-series models of the CLS, E-Class Coupé and E-Class Cabriolet.
They combine powerful performance with sporty style and high efficiency. At their heart lies a new and exciting 3.0-liter engine featuring twin-turbocharging by means of an exhaust gas turbocharger
and an electric auxiliary compressor. The 6?cylinder in-line engine generates
435 hp and delivers maximum torque of 520 Nm. Pictured below is
Tobias Moers, Head of Management at Mercedes-AMG GmbH, with the all new Mercedes-AMG CLS 53 4MATIC+.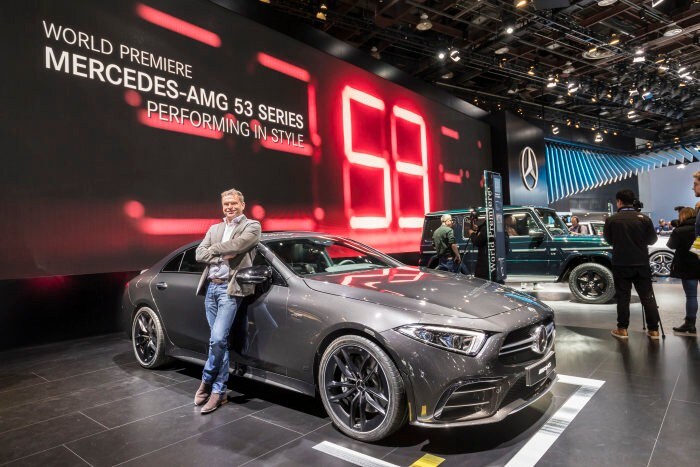 The North American International Auto Show sure was an exciting time for Mercedes-Benz, as well as the visitors to the show! We look forward to seeing what's in store at the next auto show for Mercedes-Benz!