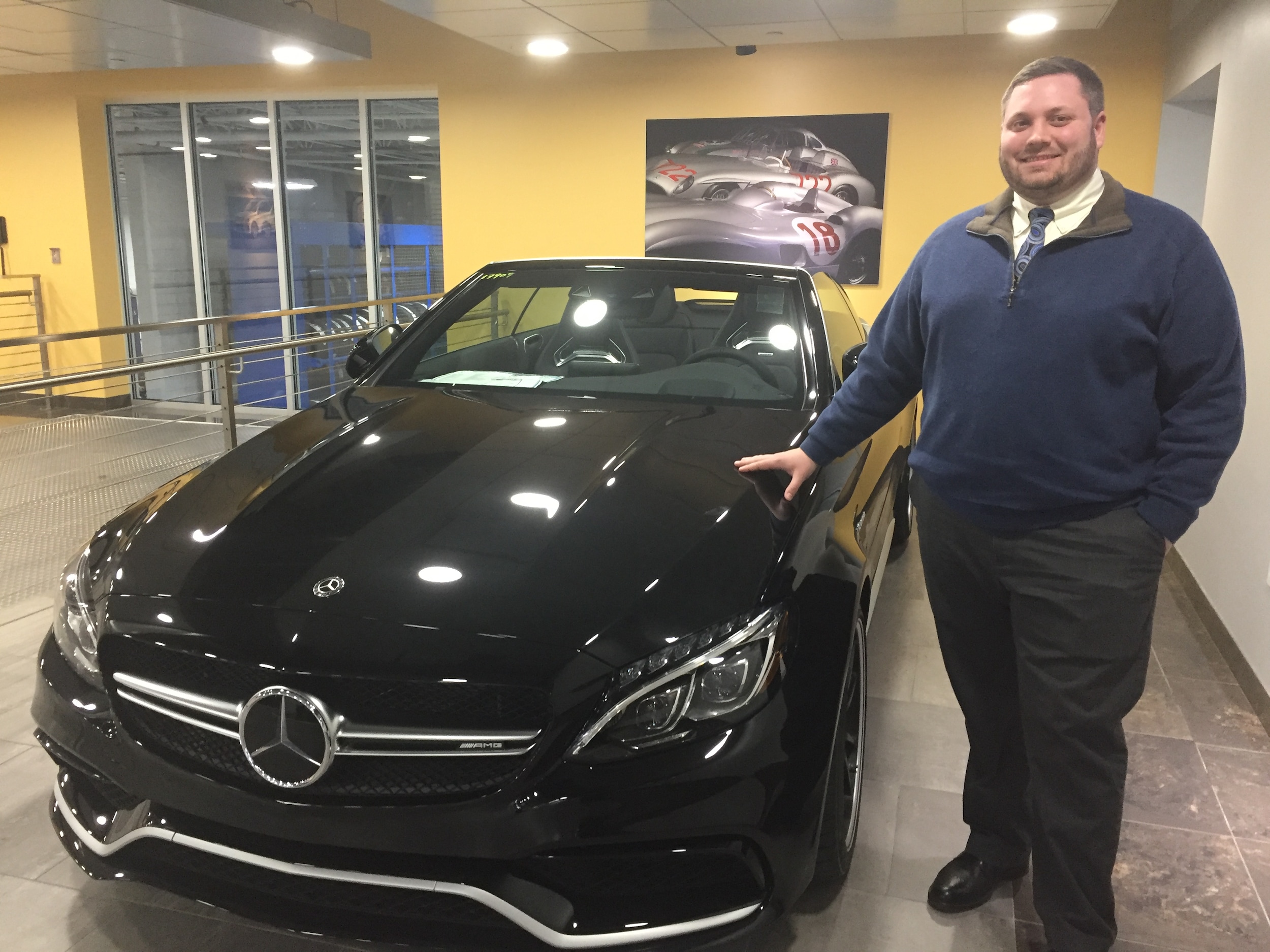 Jordan Haas is one of our newest Sales & Leasing Consultants, however he is not new to Mercedes-Benz of Huntington! He has been with the Mercedes-Benz of Huntington family for over three years now, where he has worked as a Product Concierge for two years. He also worked for our Business Development Center for a year and a half before moving into the role as Product Concierge.
Within Jordan's many roles he has had at Mercedes-Benz of Huntington, he has found his favorite thing about his career here thus far is that he gets to interact with people from all walks of life. "You meet a ton of different people working in a dealership," said Jordan. "It's great being able to explain all the great benefits of a Mercedes-Benz. There is nothing better though than seeing a customer satisfied, and being able to help them."
Jordan cites his favorite thing about working for Mercedes-Benz of Huntington, is that it is a family-run business. "You are not treated as just a number, like some major big corporations run," says Jordan. "I am lucky to have such friendly and helpful co-workers, and also a great management team. Shout out to our General Sales Manager, Dennis Scheller!"
Jordan also loves being able to work with his passion. As a huge car enthusiast, working for a Mercedes-Benz dealership is like a dream come true. He still remembers his first week working here, when he got the chance to drive one of his all-time favorite cars. "My first week here I got to drive a matte white CLS 63 S with a red interior," says Jordan. "It had to be one of the nicest cars I have seen as well as driven in my life, and was one of my favorite cars at the time."
Jordan also has a great sense of pride of having worked with the Mercedes-Benz brand over the past few years. His favorite aspects of Mercedes-Benz as a brand is how prestigious their products are, as well as the many different safety features and implementations the vehicles have. "There is nothing quite like a Mercedes-Benz," says Jordan. "There is such a solid, well-built feeling in a Mercedes-Benz that you cannot find in another vehicle. I think that's why once many people drive a Mercedes-Benz, they continue to stick with Mercedes-Benz for years to come."
With Jordan's passion for automobiles, his calm and courteous demeanor, as well as his previous experiences as a Product Concierge and Business Development Representative, he is eager to be able to help customers in his new role as a Sales & Leasing Consultant. "As a massive car enthusiast, I am especially happy to lend expertise to customers to enhance their purchasing experience," says Jordan. Stop in to our showroom today to see Jordan! He, along with the rest of our staff are always happy to assist you!