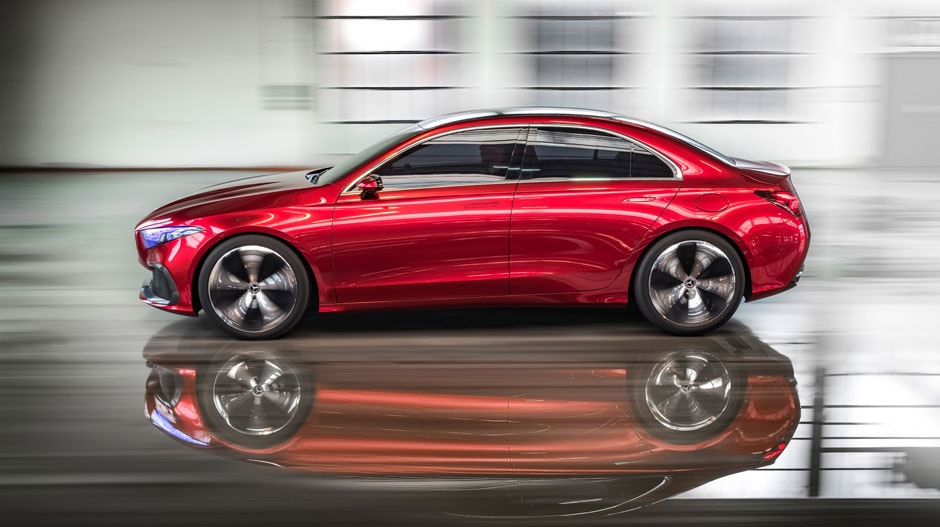 The new Mercedes-Benz Concept A Sedan, which was revealed at the Shanghai Auto Show, is based off of the success of the already existing CLA and GLA, but also provides a new take on the "compact car". The A is considered to be a concept Sedan, as opposed to the CLA which is considered a 4-door-coupe, and the GLA which is a crossover SUV. The Concept A sedan is a perfect example of the "sensual purity" design philosophy that Mercedes-Benz works so hard to instill in it's vehicles.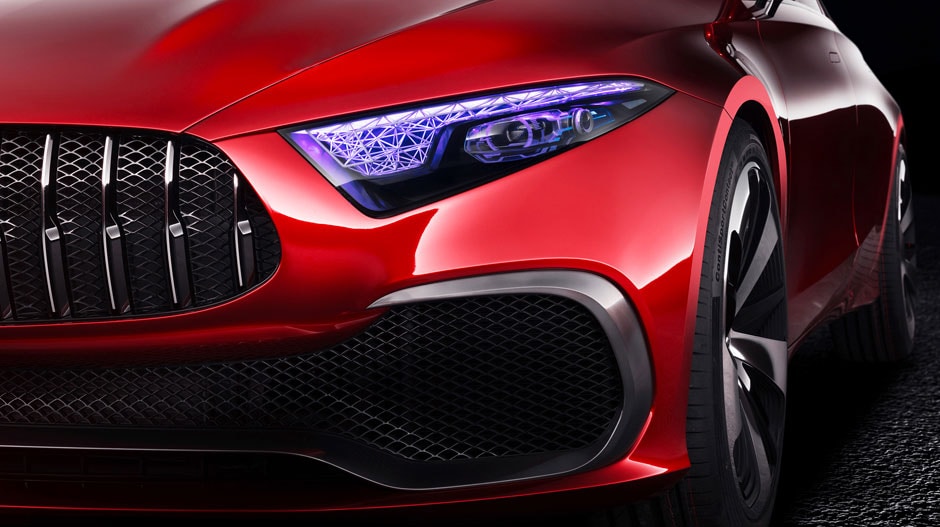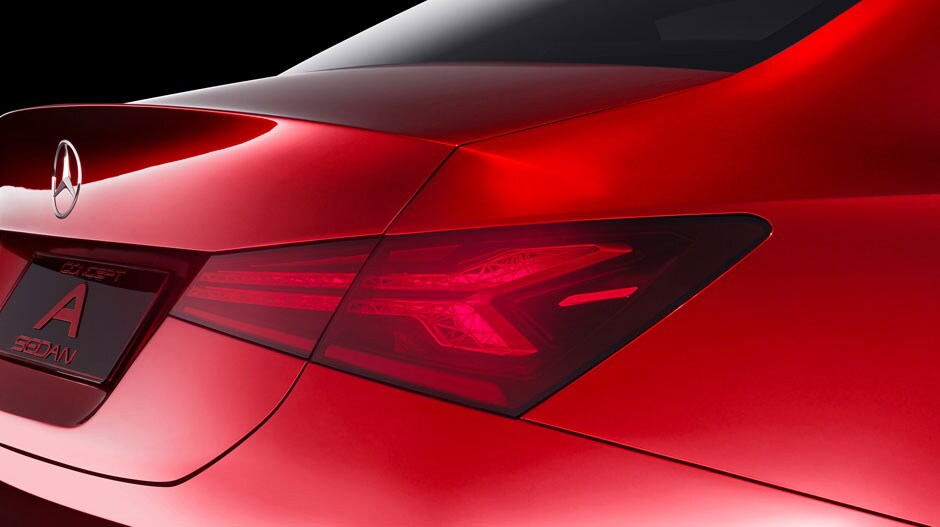 The Concept A Sedan features a shark-like nose and triangular headlamps, making it a real attention grabber. The headlamps also feature a new grid structure that is coated in UV paint, which gives them a unique glow that changes depending on the surrounding environment. Talk about a car that adapts!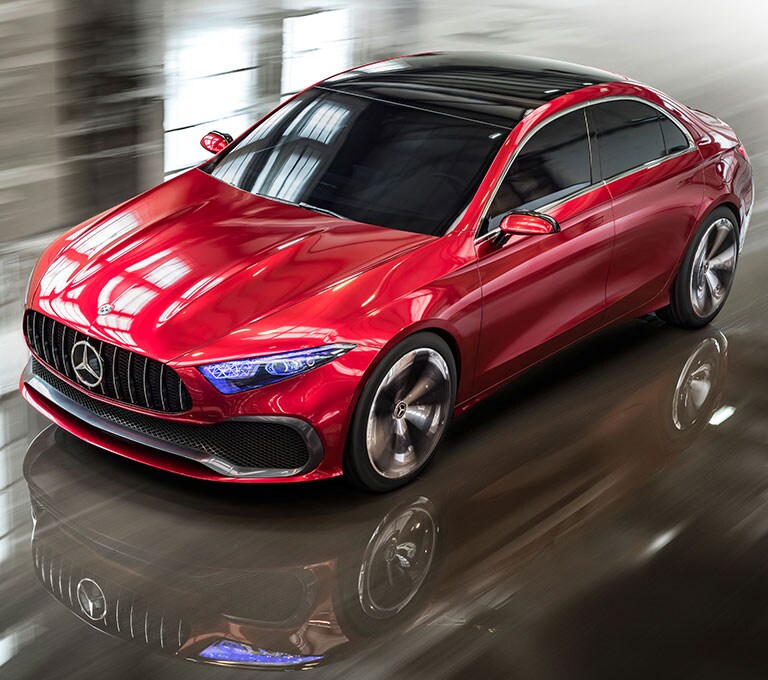 The Concept A Sedan also features an impressive front Panamericana grille, paired with a stretched hood with parallel Powerdomes. The full-width lower air intake that is outlined in dark chrome also gives the vehicle a sharp and menacing look.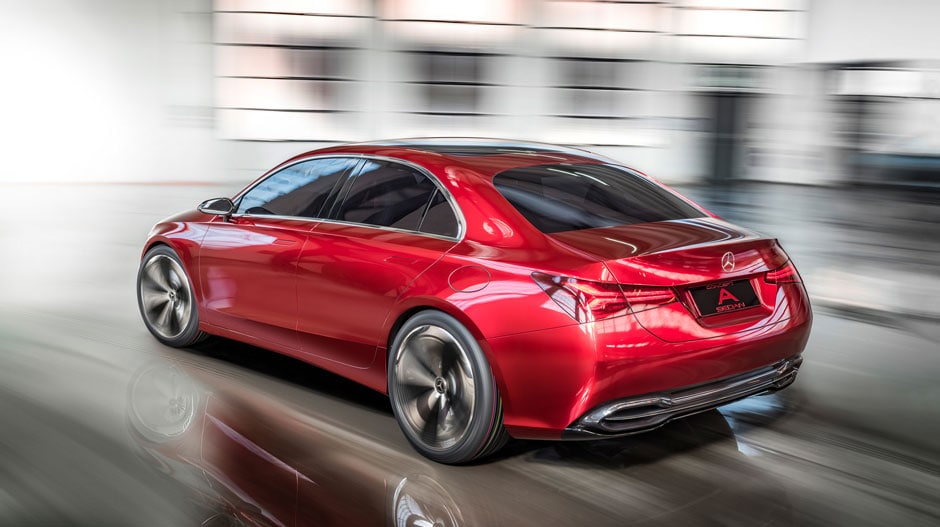 It also features a glistening panoramic glass roof, as well as exclusive 20-inch lightweight alloy wheels. This concept is sure to stand out on the street when it becomes a production model!