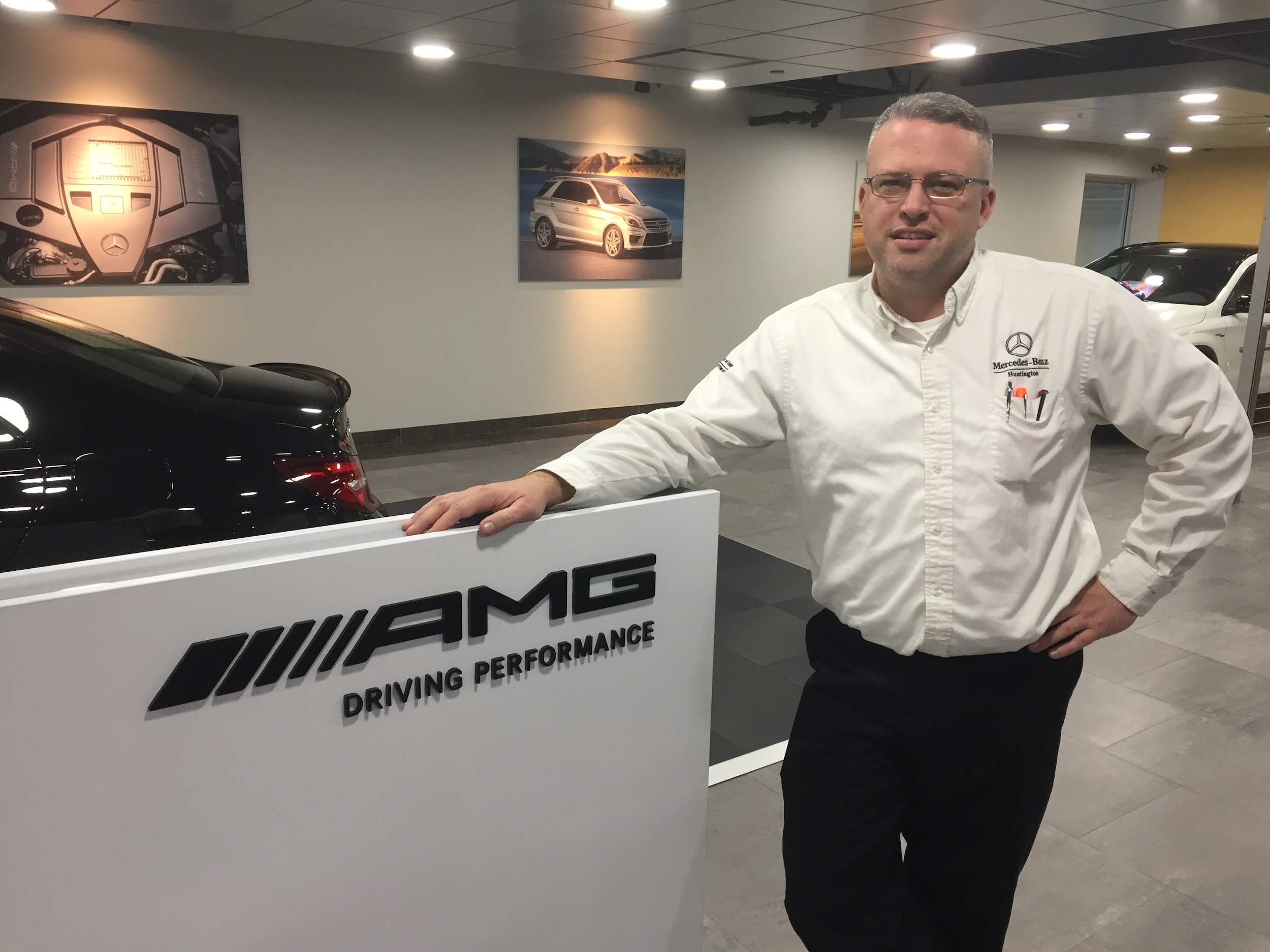 Steve Young is the Shop Foreman, as well as the Assistant Service Department Manager at Mercedes-Benz of Huntington. He has been working at Mercedes-Benz of Huntington since we opened our doors in 2001. However, he has been with Competition Auto Group for a total of 21 years, starting out as an entry-level technician and moving up to where he is now.
When Steve began at Mercedes-Benz of Huntington in 2001, he says the Service Department was very different from how it is today. "It started out very small," Steve described. "In the beginning, we had about four technicians in the shop. Now we have over twenty." Seeing the Service Department grow from when it started is one of Steve's greatest memories and accomplishments in his career, along with becoming the Shop Foreman and Assistant Service Manager.
With Steve having two roles in the Service Department, he has a lot of interactions with many different people. He says this is one of his favorite parts of his job. "I find the interactions I have with our customers to be the most rewarding," Steve said. "It's great being able to assist our customers with issues they may be having with their vehicle, or answering questions that customers may have about certain features or aspects of their car."
Since Steve has worked with the Mercedes-Benz brand for so many years, he has grown quite fond of the brand as a whole. What he finds the best about Mercedes-Benz is the brand loyalty, as well as the production of a quality product. "Mercedes-Benz definitely stands behind what they sell," Steve said. He also has found to appreciate Mercedes-Benz of Huntington and the Competition Auto Group's family owned atmosphere. "The owners are involved in our day to day operations. It's great that the ownership we are under knows what goes on in the dealerships, and stay involved. They are a good group of people, along with the other staff that makes up our company."
So, next time you bring your vehicle into our Service Department, be sure to say hello to Steve when you see him! He and the rest of our staff are always ready to assist our customers. Call 855-777-9693 to make a service appointment, or use our online appointment scheduler to make your appointment today!