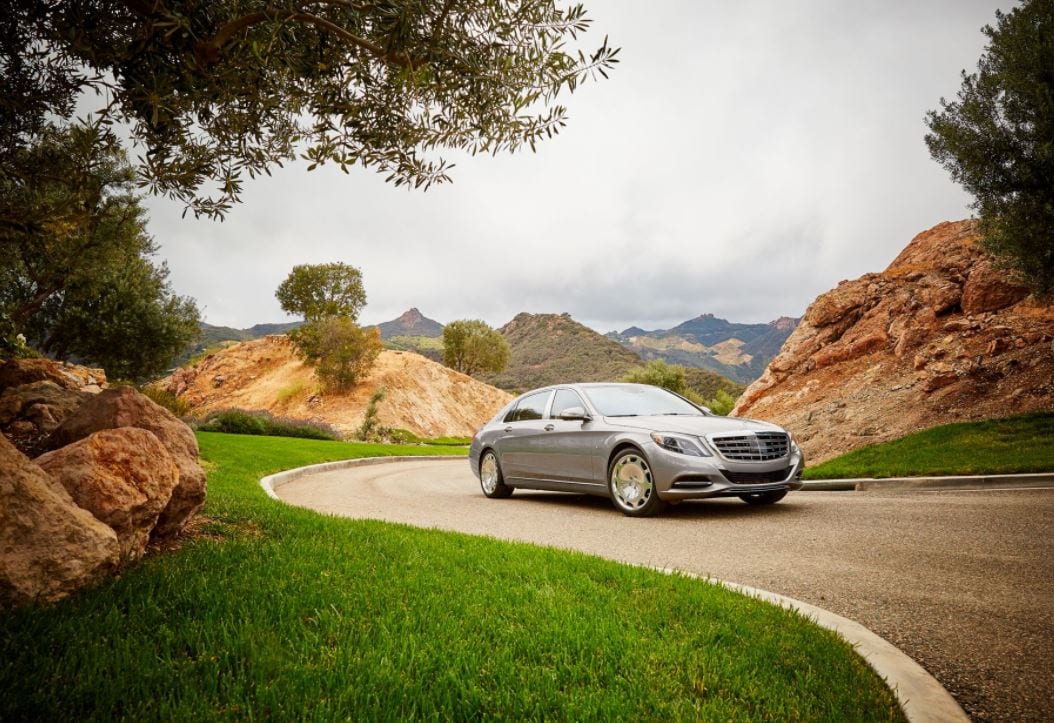 \Introducing the all-new Mercedes-Maybach S600! Coming in April 2015, the Mercedes-Maybach continues the luxury segment of the S-Class. Its elegant exterior design maintains the same characteristics as the S-Class but its key feature that individualizes it is its new side line. The rear door is shortened by 66 millimeters and accordingly appears to blend perfectly into the beautiful architecture of the vehicle. The door has no triangular window because it has been moved to the C-pillar, where the fancy Maybach symbol also sits on both sides of the vehicle.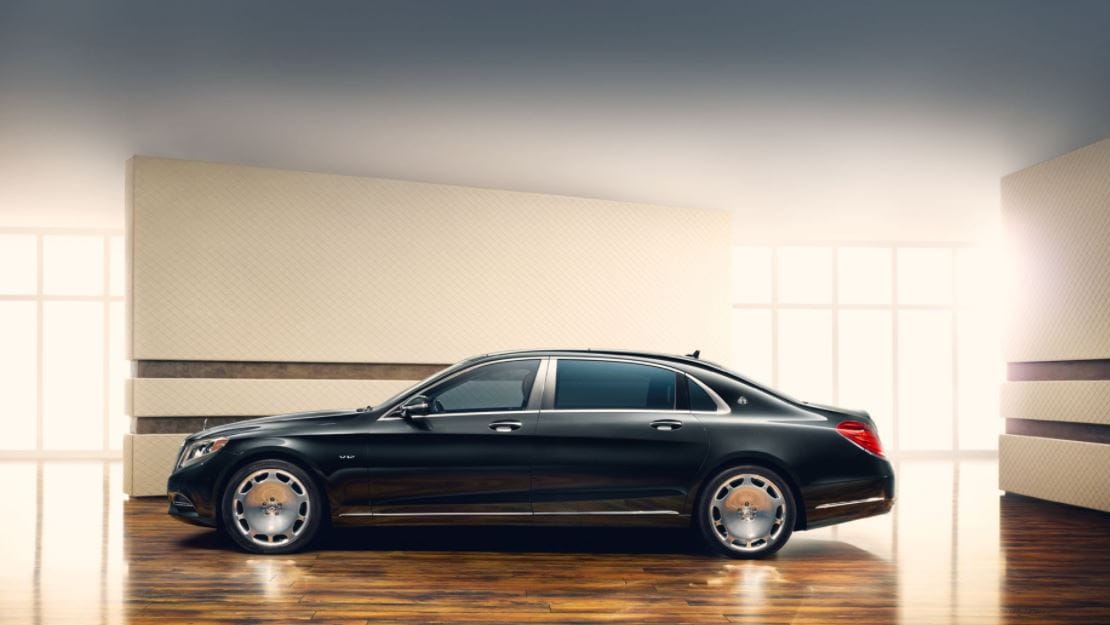 The luxurious interior of the Mercedes-Maybach S-Class is a gorgeous illustration of modern luxury. This vehicle is equipped with a head-up display, touchpad and an exquisite analogue clock with an IWC design. The interior is eight inches longer than the standard S-Class and is notably felt by the rear passengers, giving them a great deal of extra leg room. In addition to the extra spaciousness, the seats are in a class of their own with hand-stitched Nappa leather, and optional seat buttons and pillows as well. The Executive rear seats have electronically adjustable calf support with a 43.5-degree incline angle and are positioned beyond the door cutout, which delivers feelings of extraordinary privacy and exclusivity.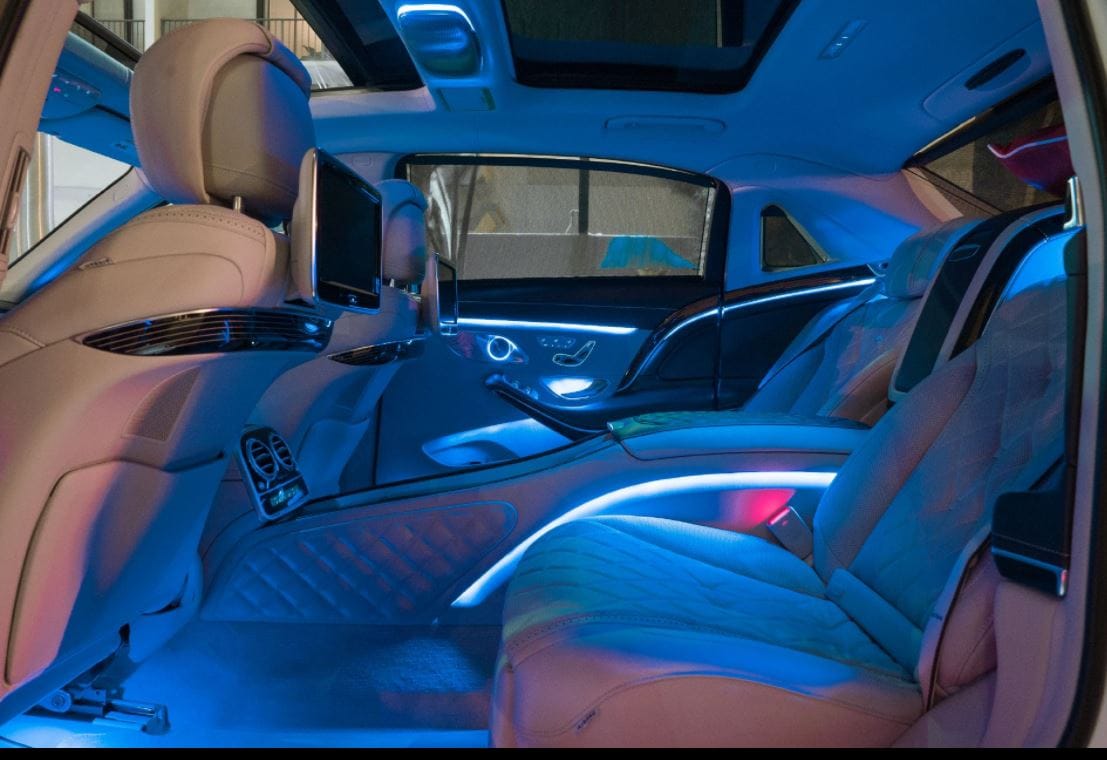 The S-Class has always been ahead of the competition with their autonomous driving features and safety assistance programs; and the Mercedes-Maybach continues this legacy. Intelligent Drive systems include PRE-SAFE® Brake with pedestrian detection, Brake Assist with Cross-Traffic Assist, Adaptive High Beam Assist Plus, DISTRONIC PLUS with Steering Assist and Stop & Go Pilot, Night View Assist Plus and Active Lane Keeping Assist. The Mercedes-Maybach holds even more innovative safety features with Beltbag, which acts as an airbag for seatbelts. It is an inflatable seat-belt strap that minimizes the load on the ribcage in the event of a front impact and is able to reduce the risk of injury to passengers in the rear.