Big Win for Mercedes-Benz for Formula 1 Racing! Lewis Hamilton Wins Fifth World Championship Title!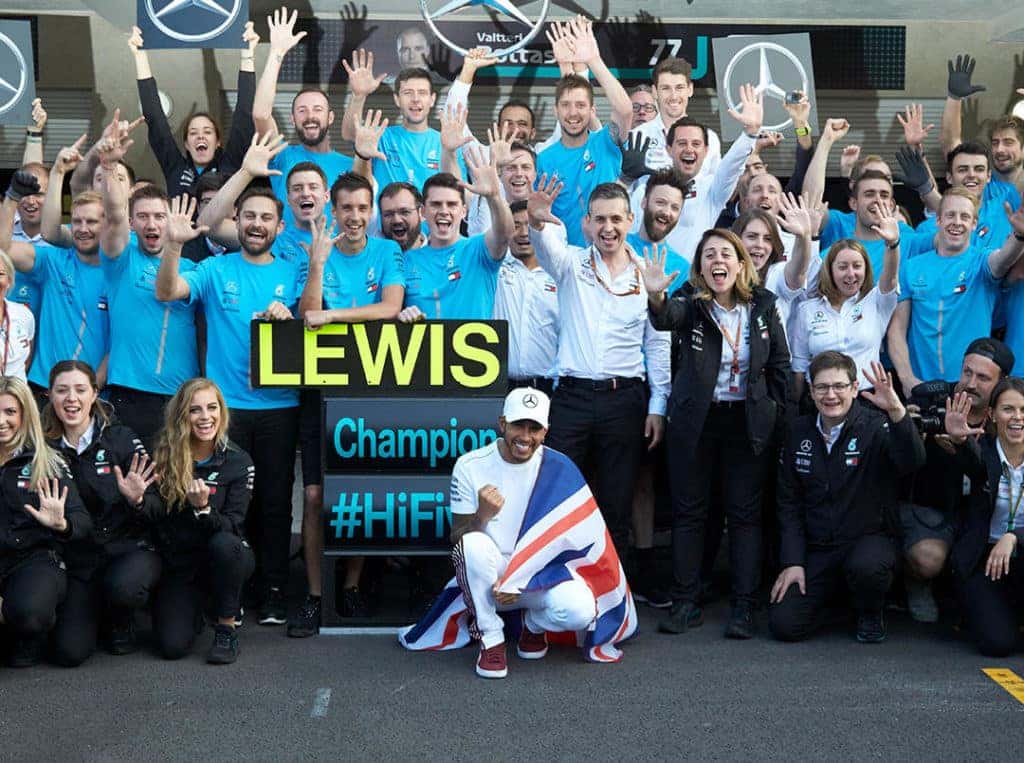 This weekend, we added another reason to be immensely proud of the Mercedes-Benz brand. Lewis Hamilton finished fourth in the Mexican Grand Prix for the Mercedes-AMG® Formula 1 team, which was enough to see him crowned Formula 1 World Champion for the fifth time in his career! It's a great accomplishment, to say the least, and we could not be more proud of Lewis, as well as the Mercedes-AMG® Formula 1 team. Here is a run-down of how the race went.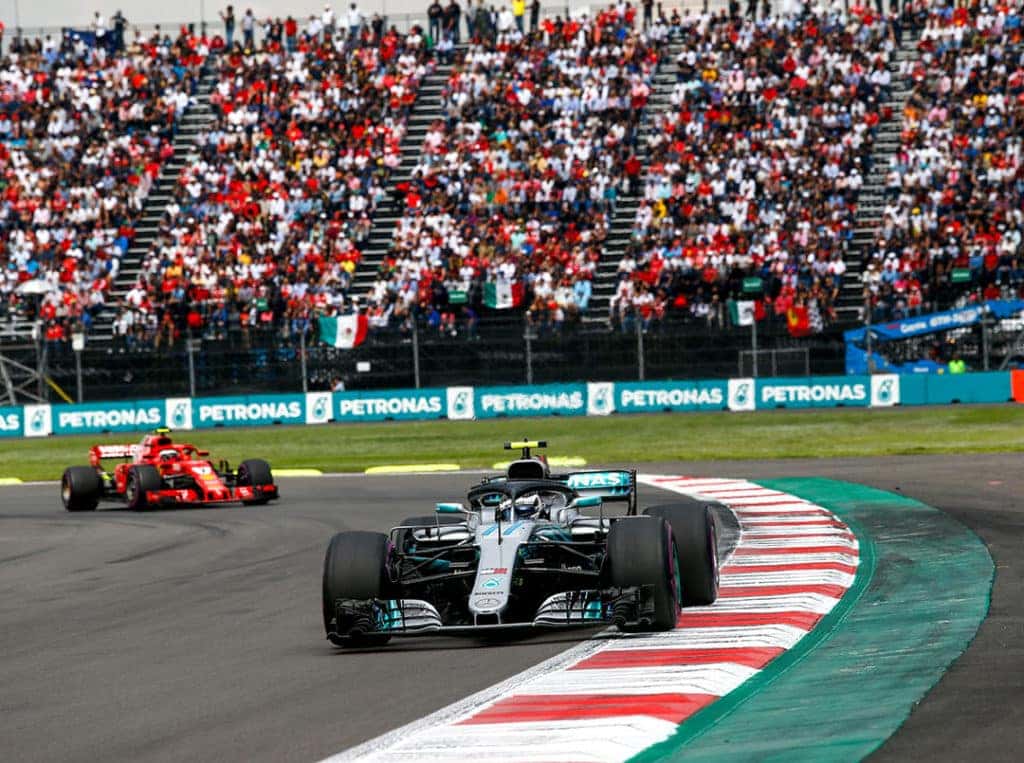 – Full grandstands, ecstatic fans and a dry track: the Autodromo Hernandez Rodriguez showed itself in the best possible light on Sunday.
– Lewis and Valtteri started the Mexican Grand Prix from third and fifth place respectively.
– Lewis immediately gained one position and moved up to second. Meanwhile, Valtteri successfully defended fifth.
– On Lap 11, Lewis and Valtteri made a double stop and switched from UltraSoft to SuperSoft tyres.
– Lewis came in for his second stop on Lap 47, followed one lap later by Valtteri. Both had UltraSofts fitted for their second stint.
– After 62 laps, the team took advantage of a Virtual Safety Car to bring Valtteri in for a third stop, enabling him to switch to HyperSofts.
– Lewis finished the race in P4, one place ahead of Valtteri.
– This was enough for Lewis to wrap up the Driver's World Championship. It is the second year in a row that he has done so in Mexico.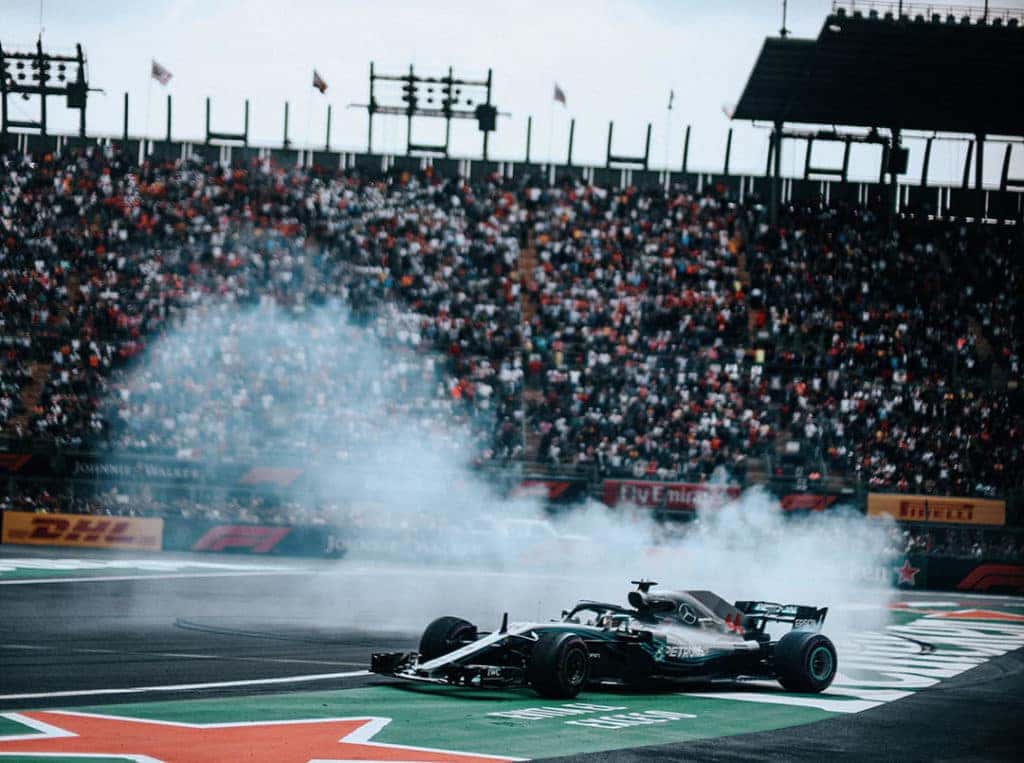 A great win for both Lewis, as well as Mercedes-Benz. Here is what Lewis had to say after the race.
"Honestly, it's very hard to realise it at the moment. It's something I dreamed of, but I never in a million years thought I'd be standing here today a five-time World Champion," said Lewis.
"I never knew that was going to happen and I am just so grateful to everyone who has helped me be here. I want to say a big thank you to all the fans here for making the Mexican Grand Prix as special as it is."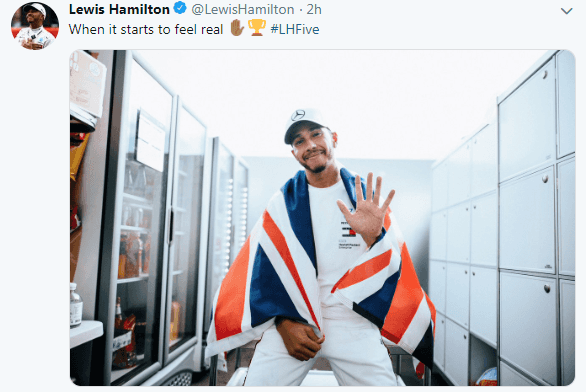 Yet another reason why Mercedes-Benz stands behind it's motto, "The Best or Nothing." Congratulations to both Lewis Hamilton as well as the Mercedes-Benz Formula 1 Racing Team on their amazing accomplishment!