Back-To-School! Our Best SUVs for Carpooling!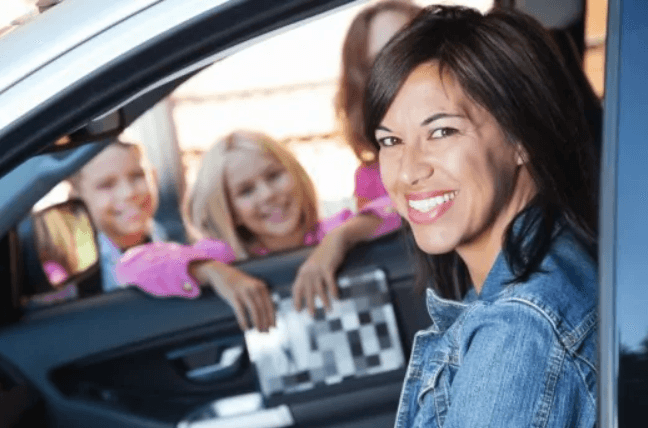 It's back to school season, and we all know what that means-kids in and out of your car, jumping over seats, throwing backpacks around, spilling cheese-its… We're sure you've seen it all. That's why Mercedes-Benz makes it a point to deliver you the best family-friendly, and child friendly SUVs. Even if you only have one child, you're bound to be driving your child's friends around, so it's always better to go for the bigger vehicle. It's better to have more room than no room. These premium SUVs strive to make life as easy as possible for you when you're dropping the kids off at school, driving them to soccer practice, or just running your errands while they're at school. Having a Mercedes-Benz SUV will make you wonder why you ever settled for less. Here's a few of our favorite SUVs, and we'll tell you why…
The GLA SUV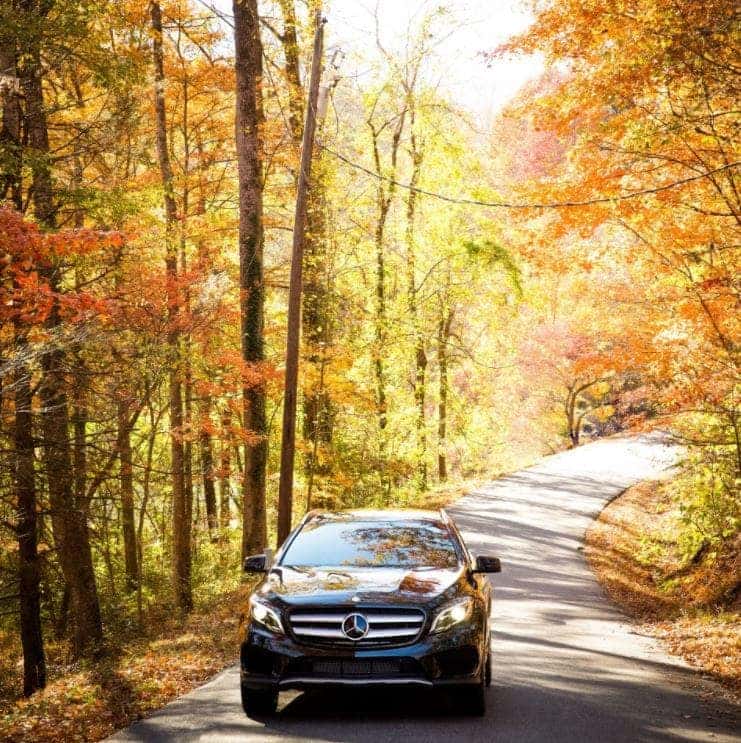 The GLA-Class is relativity new to the market. It made its first launch as a 2015 vehicle, and ever since it has brought smiles to the faces of all. It's the SUV that makes you do a double-take when you see it cruising down the street. If you want style and efficiency, this is the SUV for you. It has a bold, athletic, and muscular shape from the outside. 18-Inch Twin 5-Spoke Wheels come standard, and they will take you on an incredibly smooth ride, thanks to All-Wheel Drive. The deep-tinted window for the rear doors and lift-gate adds privacy for any valuables you may store in the back, as well as warm-weather comfort for the rear passengers. The safety features on this SUV are superior. 10-Way Air Bag Protection will have you feeling safe and secure. It offers dual two-stage front air bags, front side-impact head/torso air bags, dual front knee air bags, and side curtain air bags for both seating rows. The seat belt technology is one of our most important passive safety features. The four outboard 3-point seat belts are equipped with Emergency Tensioning Devices (ETDs) and belt force limiters, so if a collision exceeds a present threshold, ETDs will rapidly remove slack from the seat belts. The convenience features this GLA-Class has to offer will make always make you smile. A Power Lift-Gate comes in extremely handy when you're carrying groceries or duffle bags full of soccer balls and cleats. You can fully open the Lift-Gate with a switch on the driver's side door panel or a button on the SmartKey remote. Then you can press a button on the driver's door again or the underside of the Lift-Gate and it will power itself closed. A sensor automatically stops the Lift-Gate if it detects an obstruction, and you can set an opening-height for low ceilings. It's convenience at its finest. Split-Folding Rear Seats with a 60/40 split allow you to expand the cargo capacity of your GLA while still carrying a rear passenger. You can fit as much as you need in this GLA-Class SUV, thanks to the Versatile Cargo Space. This SUV offers 17.2 cubic feet of space with the rear sets up, and 43.6 cubic feet of flat, carpeted cargo space with the rear seats folded down. This GLA-Class comes with a USB Audio Port, allowing you to plug your iPod or other MP3 Player into the vehicle, so you can play your favorite tunes, or your child's favorite tunes, of course! Who doesn't love a sing-along? This SUV even has Hands-Free Bluetooth® Interface, so you can answer your kids calls to pick them up early without even taking your hands off the wheels! The GLA 250 has a ton of additional features you can purchase as add-ons as well. It has everything you may possibly need. It's young, it's bold, and it's perfect for you to take home today.
The GL SUV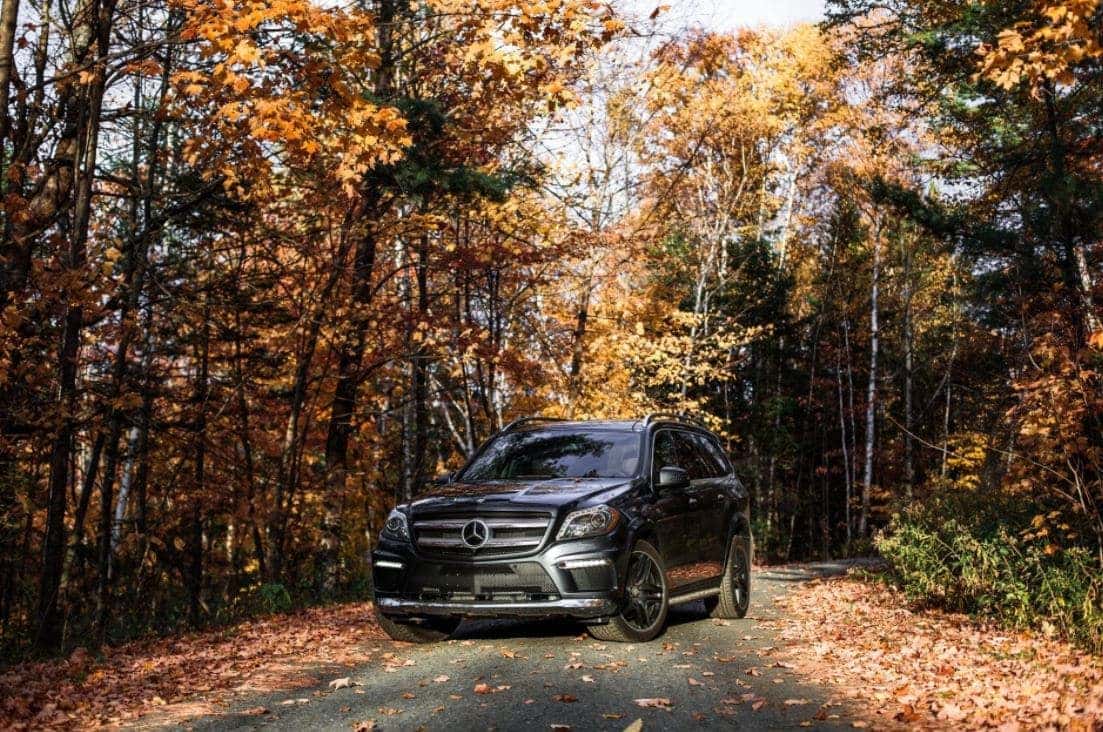 The GL-Class is powerful on the road and packed with all the latest life-enhancing technologies. It comes with four models – the GL350 BlueTEC®, GL 450, GL550, and AMG® GL63. The GL350 BlueTEC® is environmentally friendly, being without noise, odor, and emissions because of the solution AdBlue that is injected into the exhaust. It reduces smog-causing NOx to harmless nitrogen and water vapor. Across models, every GL-Class is unexpectedly sleek, and unmistakably Mercedes-Benz. There's no doubt that heads will be turning every time you cruise by. The luxuriously crafted cabin fits seven passengers comfortably, with a third row in the back. It still has enough space for you to fit anything you may need. The GL-Class is equipped with Aluminum Roof Rails, which can accommodate a variety of available accessory attachments for carrying bikes, surfboards, skis, and cargo carriers. The safety features on the GL-Class will absolutely make your jaw drop. To just name a few that come standard, this SUV comes with: COLLISION PREVENTION ASSIST, 11-Way Air-Bag Protection, ATTENTION ASSIST®, PRESAFE®, Crosswind Stabilization, Rear-View Camera, Seat Belt Technology, Brake Assist, Electronic Stability Program, Anti-Lock Braking System, Tire Pressure Monitoring System, and the list goes on. The GL-Class also comes with a Power Lift-Gate, Certified Allergy-Friendly Cabin, 60/40 Split Second Row Seats with EASY-ENTRY, and a Garage Door Opener! It even comes with an Infrared-Remote Window Opening and Closing feature. This means you can close all open windows and even the sunroof from outside the vehicle, simply by holding down the lock button on the SmartKey remote and aiming it at the infrared sensor in the driver's door handle. Wow! If you're looking for an SUV with character, reliability, and efficiency, the GL-Class is the one you should choose. When we say this SUV has it all, we mean it.
The GLE SUV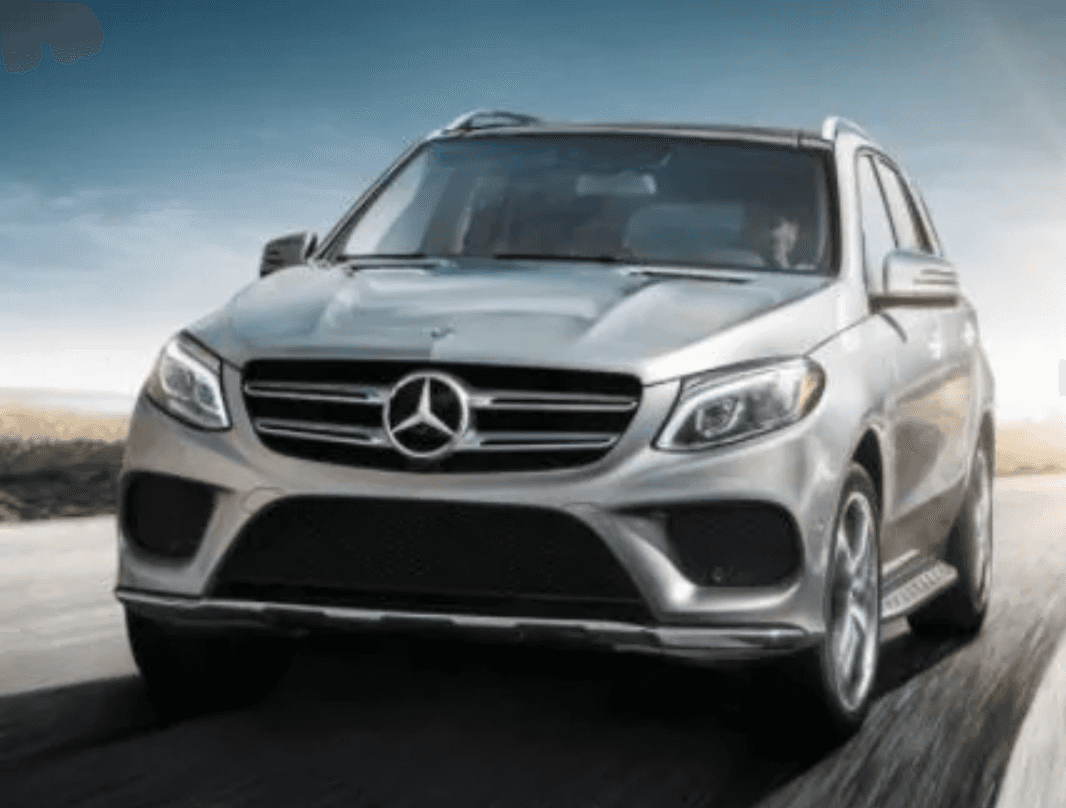 The GLE-Class is all-new and loaded with all the latest safety and performance features. Experience true Mercedes-Benz luxury, 2016 style. Ranging from the GLE 300d, GLE 350, GLE 400, AMG® GLE 63, and AMG® GLE 63S – you absolutely can't go wrong with this class of SUV. Featuring DYNAMIC SELECT, a console control lets you punch in the GLE's performance character to suit your mood or your needs. It offers Comfort, Sport, Slippery, and an Individual mode which you can configure on your own. Each mode includes settings for shift programming, throttle response, ESP®, and more! The GLE SUV introduces a bold new design with amazing details, and an ultra-luxurious inner cabin. The safety and convenience features are out of this world. All the safety features will have you feeling incredibly safe and secure. As if you've never felt as safe before. Features include: COLLISION PREVENTION ASSIST PLUS, 11-Way Air-Bag Protection, ATTENTION ASSIST®, PRESAFE® PLUS, LED Daytime Running Lamps & LED Tail-Lamps, Seat Belt Technology, Adaptive Braking Technology, Brake Assist, Anti-Lock Braking System, Anti-Theft Alarm System, Advanced Tire Pressure Monitoring System, and much more! For convenience, this SUV comes with a Power Lift-Gate, Dual-Zone Automatic Climate Control, Versatile Cargo Space and 60/40 Split Rear Seats, Retractable Luggage Cover, and Garage Door Opener! Confidence is born with the all-new GLE-Class SUV.
Be stylish. Be fearless. Be bold. All of these SUV's will accompany you wherever you need to take you children to, any day of the week. They're all equipped with All-Wheel Drive, so they'll even accompany you to the rugged mountains, if need be. No matter what SUV you choose, we can guarantee you'll be worry free. Test-drive one today at Mercedes-Benz of Huntington!