April: National Car Care Month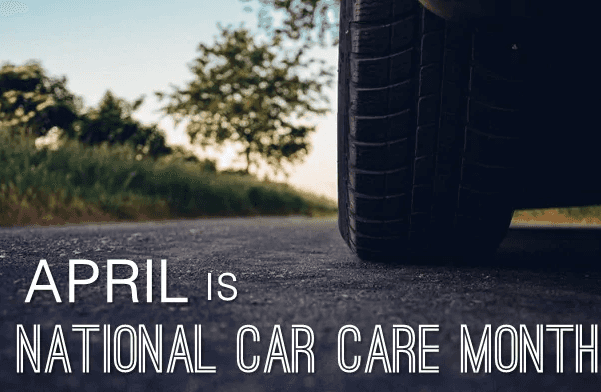 April is National Car Care Month so we at Mercedes-Benz of Huntington wanted to remind our customers of the basic tips to make sure their vehicles are running at their best this springtime season.  Our vehicles all worked hard this winter season through snow, ice, pot holes, and below zero temperatures, and that's why spring is the time to take care of our vehicles with these basic maintenance procedures.
Check the battery, plugs, and wires. All of these items work extremely hard when it's cold and these components are the ones that make your car run.  Winter conditions can reduce the performance of these items by a drastic amount. Make sure to test old batteries, plugs, and wires, and replace if needed.
Check the hoses and belts. Inspect hoses and belts to make sure they're not brittle, frayed, loose, cracked, or showing signs of wear and tear. Replace if necessary.
Check the brake system. After a season of snow, it is necessary to check the brake system. Have the rotors, drums, and brake linings inspected at each oil change.
Check the tires. The cold can drastically reduce tire pressure so it's necessary to inspect all tires to make sure they're inflated and balanced. It's also important to check the tread. Uneven wear may reveal a need for wheel alignment.
Check all fluid levels. This includes engine oil, brake fluid, windshield wiper fluid, antifreeze & coolant, and transmission fluid. All are very important to check so it's vital that you don't skip over one.
Check the exhaust system. Exhaust leaks can be very dangerous and it's crucial that you check for damages or leaks if there is an abnormal noise. If there's a problem, it must be corrected as soon as possible.
Check the suspension. Struts and shock absorbers don't handle well with pot holes. Be sure to check those because if they go unnoticed they can lead to more serious problems later.
Check the engine air filter. The engine air filter can be changed very quick and easily during any oil change or other maintenance appointment.
Check the heating system and air conditioning system. These are important for passenger comfort as well as defrosting and other safety reasons. Be sure to get it fixed if anything seems unusual.
Check the exterior. Take time to inspect the undercarriage since metal can deteriorate due to snow salt. Doing an intensive cleaning can help remarkably.
The Mercedes-Benz of Huntington Service Center can conduct any of the procedures listed here so don't forget to schedule a service with us before spring hits!