A Compact Revolution: The 2019 A-Class Sedan!
The newest compact vehicle from Mercedes-Benz for the United States market is the all-new 2019 A-Class! While the A-Class has been available over seas for some time now, the United States is in for a treat as the A-Class has been completely redesigned for 2019. Since it's big debut in Brooklyn back in July, we have not been more excited for a new Mercedes-Benz model to come to the showrooms. The new A-Class is going to set a new standard for compact entry-level luxury sedans.
Just because a vehicle is considered "compact" does not mean that it is any less sporty or athletic. The A-Class proves this with a strong, muscular, and attractive exterior that is pleasing to the eye. A long, low hood, pronounced shoulders, bold contours and assertive stance make this vehicle stand out. Any one looking to enter into the Mercedes-Benz brand will love the look of the A-Class.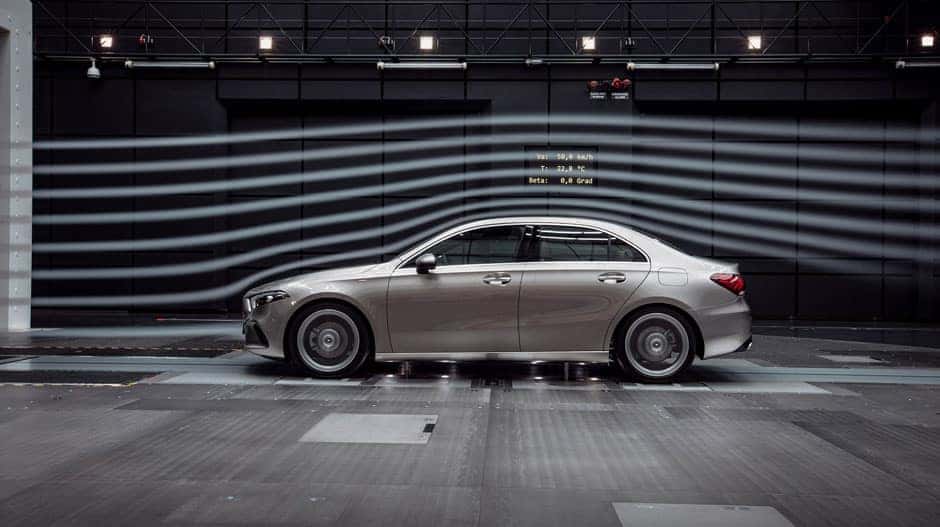 The interior is just as bold and promising as the exterior, with a stunning modern design as well as a great amount of space for a vehicle it's size. The free-flowing look of the dashboard, as well as the modern trim accenting will make you feel ready to conquer anything when you are inside of the vehicle.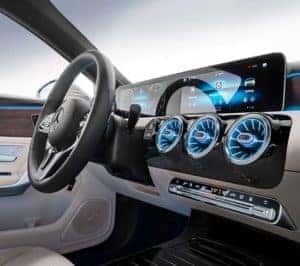 The technology offered in the A-Class is up to par with its modern looks on the inside. Not only does it offer optional Driver Assistance features adapted from the S-Class, it revolutionizes the relationship between car and driver thanks to the Mercedes-Benz User Experience system (MBUX). The new MBUX system allows you to access your multimedia in a variety of ways, such as touchpad, touchscreen, touch control, or voice control! The A-Class is jam-packed with tech features that anyone who is experiencing a Mercedes-Benz vehicle for the first time will enjoy. Standard smartphone integration with Apple CarPlay and Android Auto, LED headlamps and taillamps, Panorama roof, 7-inch Digital Instrument Cluster and 7-inch Touchscreen Multimedia Display are just some of the standard features you will find once the A-Class is released to the public.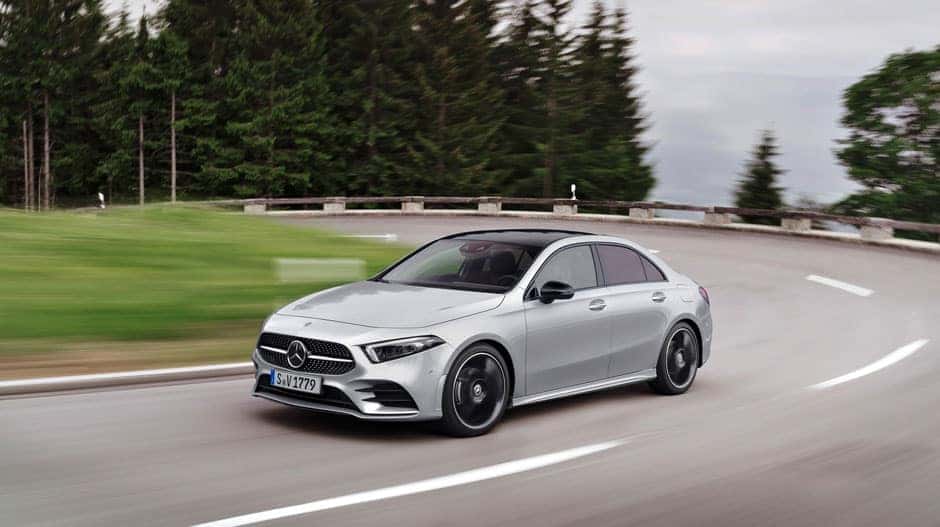 The A-Class will feature a 2.0L inline-4 turbocharged engine that will produce 188 horsepower and 221 lb-ft. of torque, paired with a 7-speed Dual-Clutch Transmission. 4MATIC® all-wheel-drive will also be available for those that want all-wheel-drive, like most other Mercedes-Benz models. All-in-all, the A-Class is going to be a great entry-level option for Mercedes-Benz shoppers!